Mayor Lori Lightfoot has been doing her best to make sure her citizens have been staying at home. After her no-nonsense stare inspired dozens of memes to start trending on social media, Mayor Lightfoot has been using social media to spread her message of Stay Home, Save Lives. Now, Mayor Lightfoot has started a YouTube channel to encourage her constituents to stay home and spread information about the current situation in Chicago.
[embedded content]
Every day, Mayor Lightfoot hosts a session entitled "The Doctor Is In: Ask Dr. Arwady," where Dr. Allison Arwady, the CDPH commissioner, provides the latest updates on the pandemic. This live Q&A includes a guest who helps provide tips to Chicagoans on a variety of topics, including connecting with others during the quarantine, reducing your risk, and explaining the latest data about coronavirus. If you have any COVID-19-related questions, you can ask them on twitter with the hashtag #AskDrArwady.
In addition to this segment, Mayor Lightfoot is hosting a "Stay Home. Hit Play." series. Each week, she will visit a museum like the Shedd Aquarium, Museum of Science and Industry, Field Museum, National Museum of Mexican Art, Lincoln Park Zoo, and the DuSable Museum Art Institute.
Every Wednesday, she'll provide a behind-the-scenes look at these institutions. In her first episode—posted on April 29—she visited the Shedd Aquarium and learned about some of the 32,000 animals that lived in the aquarium, including penguins and sharks. After watching the "Stay Home. Hit Play." videos, you can check out the city's website to find worksheets that include craft ideas, fact sheets, coloring pages, and more activities you can do with your children while self-isolating.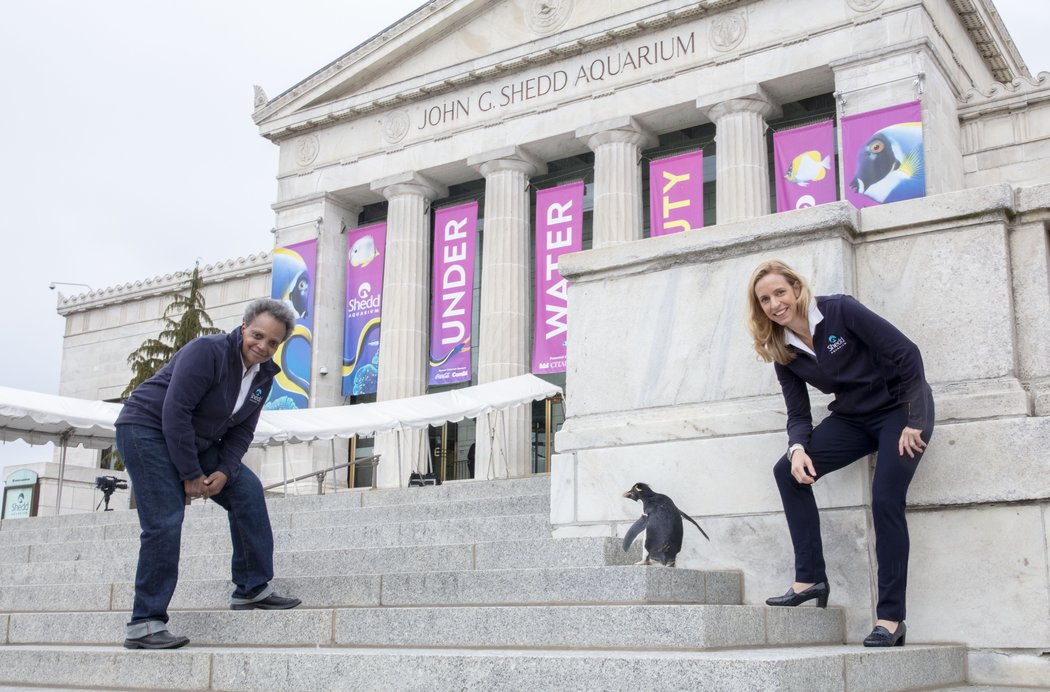 Check out the YouTube channel to stay up to date in all coronavirus news in Chicago. Also posted are videos from the city council, press corps, and task force meetings so you can see what is going on behind the scenes.