Chicago is poised to make a triumphant return to normalcy (or something close to it) this summer, and one of the most highly anticipated events of the festival season is the Windy City Smokeout. According to a recent press release, the country music and BBQ festival is confirmed to take place Thursday, July 8, through Sunday, July 11, 2021, adding a fourth day to what has, in past years, been a three-day lineup of legendary music acts and delicious BBQ. 
Country fans can feast their ears on the music of Dierks Bentley, Darius Rucker, Hailey Whitters, and a host of other country music stars. As the first summer festival to return as part of Chicago's reopening, this promises to be one of the biggest live music events of the season.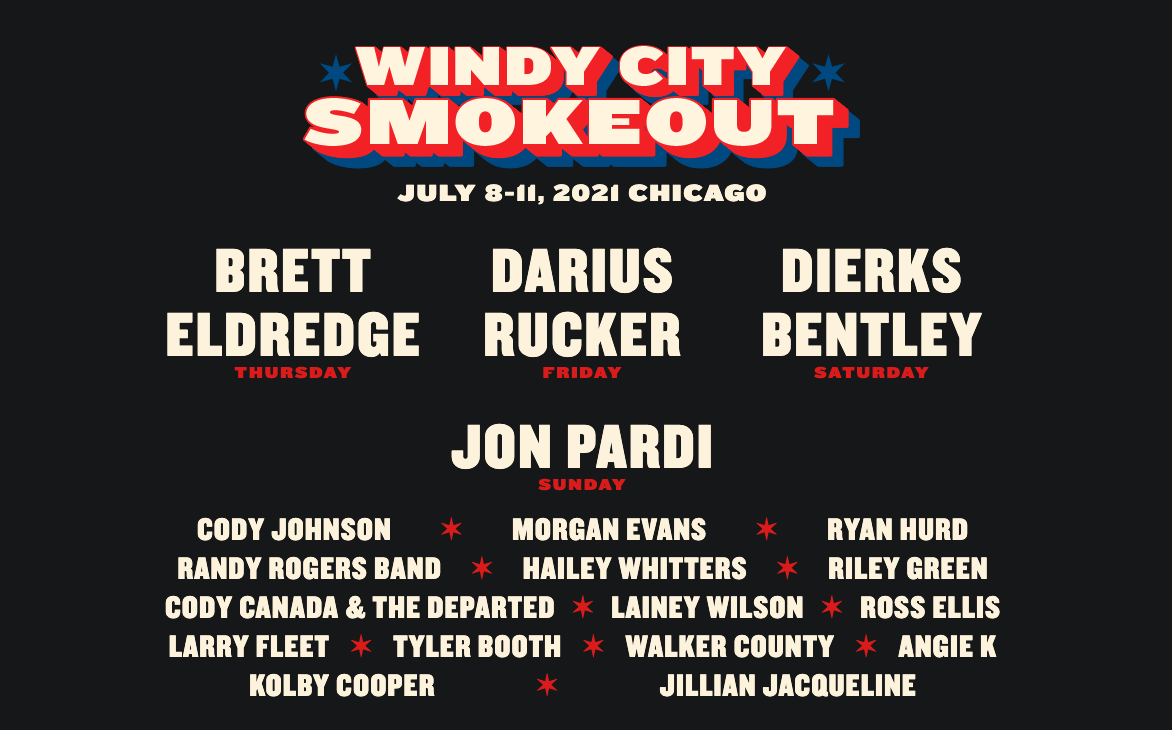 Get ready to sing along to your favorite tunes in between bites— while taking in the sights and sounds of the Smokeout, you would be crazy not to take advantage of the smells and tastes of the world's best BBQ. From Louisiana to Texas, St. Louis, Nashville, and beyond (Chicago obviously has a few of its own must-try spots), the nation's hottest BBQ destinations will be well-represented this July, and are bringing all the smoky, tender meats you're craving. Wash it all down with some craft beer, and it might just start feeling like a "normal" summer.
The Smokeout has also appointed a Safety, Health and Security team to ensure festival-goers' well-being. Working with public health officials, the team will be responsible for implementing a detailed safety plan which includes sanitizing public areas, maintaining hand-washing stations, enforcing mask-wearing, and screening attendees for either confirmed vaccination or (for the unvaccinated) a recent negative COVID test. 
Those interested in attending can purchase single-day or four-day passes (each available at general admission and VIP pricing), though general admission day passes for Saturday, July 10, have already sold out, according to the festival's Facebook page. VIP passes include express festival entry, access to VIP restrooms, and festival re-entry. 
Check out the Windy City Smokeout's official website for more details pertaining to the festival's music and BBQ lineups, as well as health and safety protocols.
Featured Image Credit: Windy City Smokeout on Facebook
The post Windy City Smokeout Set to Return to Chicago This Summer appeared first on UrbanMatter.