See over 80 life-sized dinosaur models, including a T-Rex and a Megladon, on display at Navy Pier from March 6 – 8, 2020, when Jurassic Quest takes over Chicago. The largest and most time expansive dinosaur exhibit in North America features walking dinosaur animatronics from the Triassic, Jurassic, and Late Cretaceous eras.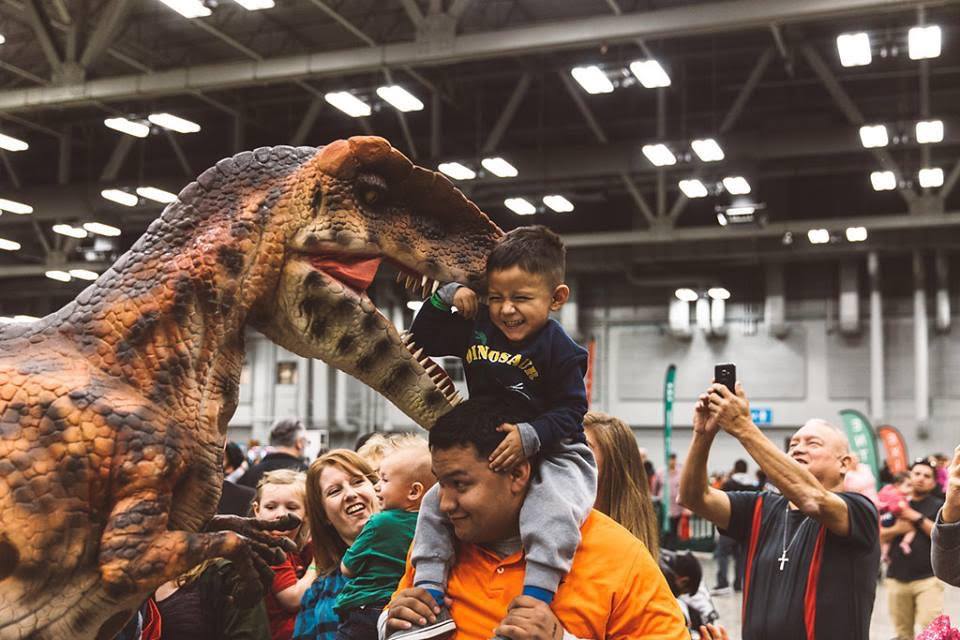 You won't believe your eyes when you embark on this Jurassic Quest; life-like dinosaurs, like the adolescent T-Rex and Spinosaurus, tower over you as they walk by. You can pet and cuddle interactive baby Triceratops, Camarasaurus, and more, at the Baby Dinos exhibit, and even get a ride on one of the special animatronics dinosaurs, designed to walk on their own! Jurassic Quest now also features an Ancient Oceans attraction, which gives you a first-hand look at now-extinct, prehistoric sea turtles, the earliest discovered dolphins, and, the crowning jewel of the exhibit, a 50-foot Megladon, the largest shark known to mankind.
Raising a future paleontologist? Get your young ones interested in fossils at the dig site, where they can uncover dinosaur bones in the sand. If you're interested in a guided tour around Jurassic Quest, one of the many dinosaur experts on site can give you the inside scoop on these prehistoric beasts, including the most complete T-Rex skull ever found. There are plenty more attractions for your kids to enjoy at Jurassic Quest, including craft and science stations, face painting, a bouncy house, and more!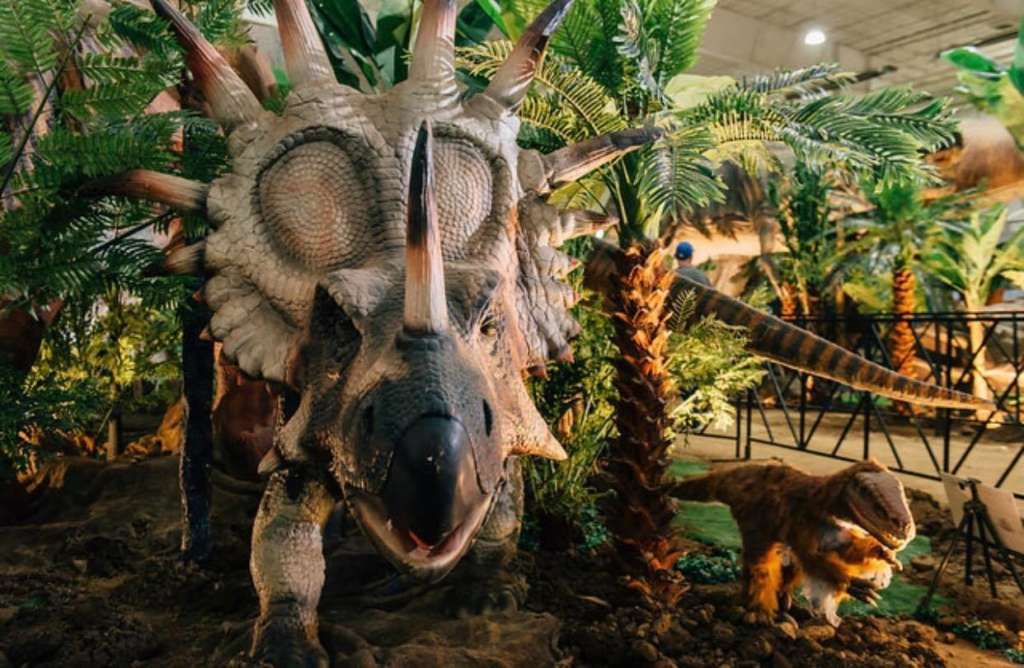 When you buy a regular kids ticket, your child gains access to The Dinosaur Exhibit, The Baby Dinosaur Show, The Walking Dinosaur Show, The Dino Tour, Dino Cinema, Science Station, and Crafts & Coloring Station. But, if you upgrade to the VIP ticket, your kid gets unlimited access to rides and activities, and includes a whole lot: The Dinosaur Exhibit, The Baby Dinosaur Show, The Walking Dinosaur Show, The Dino Tour, Dinosaur Rides, Dino Bounce Houses, Bungee Pull, Fossil Dig, Jurassic Jeeps, Dino Scooters (for ages 3 & under), Excavation Station (One Turn Per VIP Ticket), Dino Cinema, Crafts & Coloring Station, Science Station, and more! The only activities NOT included in the VIP ticket are Face Painting and Green Screen Photography, which require Activity Tickets that are purchased at the Tickets For Activities booth inside the event.
Jurassic Quest Information
Dates: March 6 – 8, 2020 | Friday 3pm-8pm; Saturday 9am-8pm; Sunday 9am-7pm
Location: Navy Pier, 600 E Grand Ave, Chicago, IL 60611
Tickets: Kids & Adults, $24; Kids VIP, $38; Seniors, $22. Buy your tickets before they sell out!
This is expected to be one of the most epic displays in Chicago this year. Don't believe us? See for yourself.