Summer 2020 was a far cry from a normal summer and it looks as though Summer 2021 may be the exact same as the city announced yesterday that they have not budgeted to hold either the Air and Water Show or the Taste of Chicago next summer.
As the COVID-19 pandemic continues to rage on and projects to make large public events and gatherings obsolete for the time being, the city is choosing not to schedule out events that draw massive crowds downtown. Per the city's website, the Taste itself attracts more than 1.5 million people to the internationally known culinary experience while the Air and Water Show uses its August weekend and draws nearly 2 million towards North Avenue Beach and surrounding parks.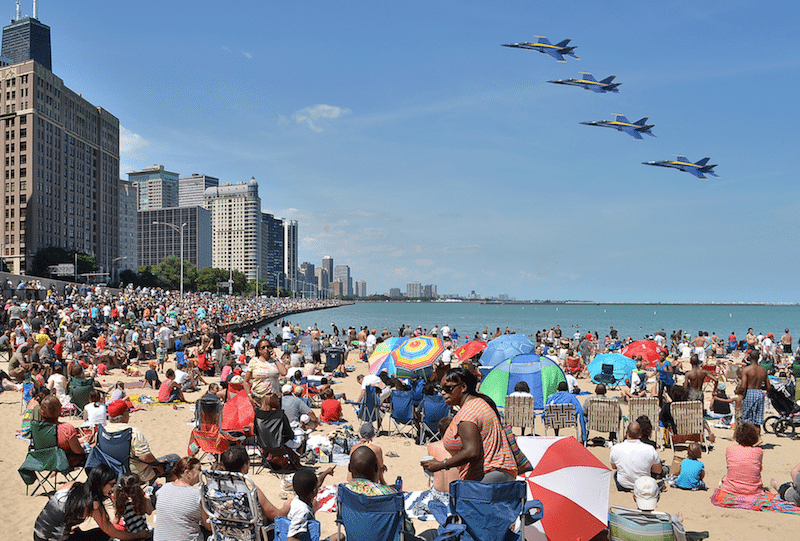 When it comes to Chicago's summer destination events, these two might as well be the Michael Jordan and Scottie Pippen of things to do in Chicago.
Now, it's important to note that the events haven't been canceled yet. Special Events Commissioner for the City of Chicago Mark Kelly reiterated this to city council during an annual budget meeting. However, considering it takes $9 million to run these two events and the fact that they have not been scheduled, makes it easy to connect the dots.
Due to the pandemic, the city's budget has been slashed and the special events department relies heavily on tourism and other tourist-centric sources to pay for the events it puts on. As we know, tourism is way down in 2020, nearly half of the $40 million Kelly was counting on for the year has actually come in, and events such as the Taste and Air and Water Show were two of the larger cancellations. Kelly cites that his expected 2021 budget will be around $25 million, making it incredibly difficult to put on events of such scale despite the fact that events like the Taste generally result in positive financial gain for the city.
---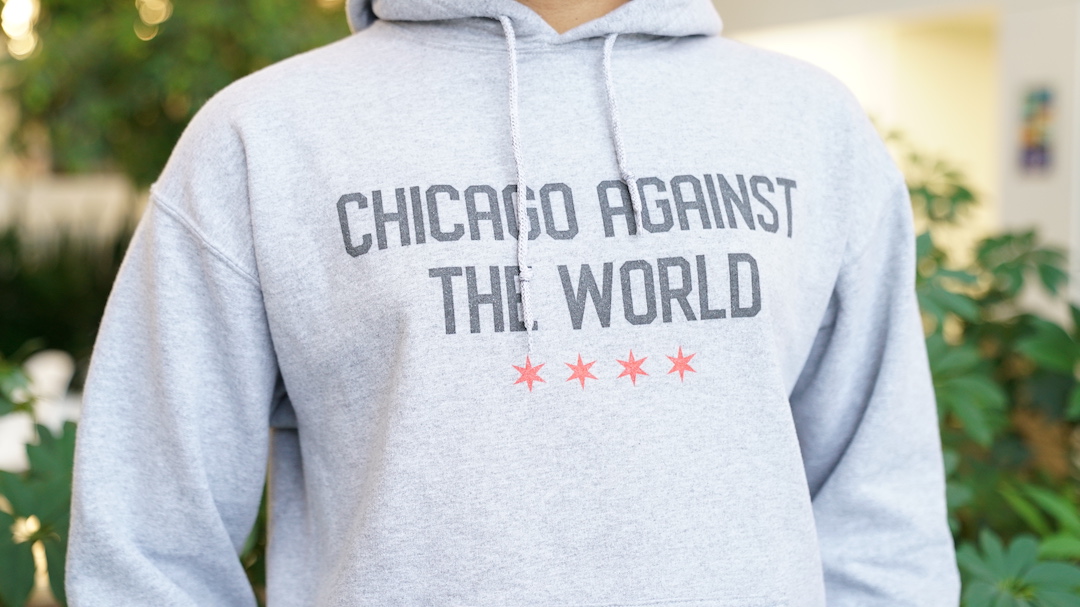 BREAKING: THE UM MERCH LINE HAS DROPPED!
You may not be able to wear anything to the Taste of Chicago or Air and Water Show this year, but, don't let that stop you from copping Chicago's latest merch deals.
Introducing the UM Chicago Merch Line
---
It's about safety at this point, as well as money. But the mayor has been vigilant in her efforts to keep Chicagoans safe and with the sheer uncertainty of where we'll be in eight months from now let alone eight days, it makes sense as to why the Special Events Commissioner and the Mayor's office would table the commitments to two massive events.
They're iconic. And they're fun, make no mistake about that. I lived in River North high rises with accessible rooftops and I've lived in the South Loop directly overlooking Grant Park. These are events that are woven into the fabric of this city and become destination events for people who are looking for their experience of Summertime Chi. However, 2020 has been a wildly different year, and 2021 projects to be the same way.
The city will continue to be creative in their efforts to provide entertainment to people with ideas like reimagined festivals and concerts, safe block parties, and more even if events of size like the Taste of Chicago and Air and Water Show are simply too big, and too much of a draw, to safely put on as it stands right now for 2021.
At UrbanMatter, U Matter. And we think this matters.
Tell us what you think matters in your neighborhood and what we should write about next in the comments below!
Featured Image Credit: Taste of Chicago Facebook
READ MORE LIKE THISDOWNLOAD THE URBANMATTER APPFIND PARKING 
The post Taste of Chicago, Air and Water Show Not Budgeted for in 2021 Due to COVID-19 appeared first on UrbanMatter.