Movie Review: Wolfwalkers
By John Hammerle,
today at 5:45 pm
WOLFWALKERS
Genre: Animation
Rating: PG
Running Time: 103 mins.
Where Can You See It?: Apple TV+
Premise: In 1600s Celtic Ireland, a young apprentice hunter befriends a wild girl from a mysterious tribe who transform into wolves when sleeping. Too bad the young hunter's father has been tasked by the nearby town to wipe out the last remaining wolf pack.
Behind-the-Scenes: From the same Irish studio that brought the Oscar-nominated Song of the Sea and The Secret of the Kells, two other 2D animated features. Wolfwalkers became the first animated feature to be nominated for "Best International Feature" at the Gotham Awards.
The Good: Stunning animation and a magical story laced with lyrical grace notes make this one of the finer animated offerings outside of Disney and Pixar. At times, it approaches Miyazaki-levels of depth and emotionality. The subject friendship between its two female leads is touching and genuine, and the movie creates a wondrous tone, with economical storytelling and world-building that would make most live action features jealous. The voice cast of Irish actors, including Sean Bean, Simon McBurney and Maria Doyle Kennedy, are all excellent, giving layered vocal performances that bring the 2D animated characters to life. The final act is gripping, and the movie just keeps getting better as it rolls along.
The Bad: First half isn't as good as the second half. Coming from an international studio, it doesn't have the same pace as American animated movies. It's more leisurely and gentle in its storytelling approach. That's not a bad thing, but viewers should know going in, so they can adjust their viewing habits. It's on Apple TV+, which has not been as widely accepted a streamer as Netflix or Disney+, so a lot of people won't have the ability to see it. They should.
Should You See It?: Yes. I haven't seen Soul yet (coming Christmas Day to Disney+), so I reserve the right to change my tune, but as it stands this is the best animated film of the year and has to be considered an early frontrunner for the Oscar. Watch it with the kids – don't tell them anything beyond the title – and marvel at what a good story told well can do to its intended audience.
Star Rating: **** out of 5 stars
Better Than: Onward, Over the Moon, Brave

Worse Than: Inside Out

* * *
For more movie/TV commentary and other mischief, follow me on Twitter: @Hammervision and on Letterboxd: @Hammervision



Welcome to ChicagoNow.

Subscribe by Email
Completely spam free, opt out any time.
Feedly Subscription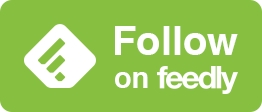 Meet The Blogger
Julie – Hammervision
Hammervision is movies. Hammervision is TV. Hammervision is the creative byproduct of a marriage built on a mutual love of all things popular culture. John and Julie Hammerle have been watching movies together since Face/Off was in the theaters. John is an attorney at a Chicago law firm. Julie is not. They have two kids and a dog named Indiana.

Email at hammervision[AT]gmail[DOT]com
Hammervision on Facebook
[embedded content]
Monthly Archives
Categories
Blogroll
Hammervision's favorite blogs
Movies
Read these ChicagoNow blogs
Chicago Cubs

news and comprehensive blog, featuring old school baseball writing combined with the latest statistical trends

Pets available for adoption in the Chicago area

Chicago writer, editor and author blogs about today's political and public policy issues.
Read these ChicagoNow Bloggers
ChicagoNOW
©2020 CTMG – A Chicago Tribune website –
Crafted by the News Apps team