Movie Review: The Call of the Wild
By John Hammerle,
today at 7:50 am
THE CALL OF THE WILD
Genre: Adventure
Rating: PG
Running Time: 100 mins.
Where Can You See It?: In theaters now 
Premise: Buck is a large, energetic house dog  (mix of St. Bernard and Scotch shepherd) who can't really be contained. After being kidnapped and sold away from his owners, he finds work as a sled dog and eventually partners up with a cantankerous old man (Harrison Ford, who else?) to look for gold, during the turn of the century.
Behind-the-Scenes: This is the first film since Disney acquired Fox to use the new studio logo: 20th Century Studios (the Fox name has too many negative political connotations these days). Based on the classic Jack London novel from 1903. Budgeted at over $120 million because the filmmakers decided to make Buck (and all the other animals who appear) an all CGI-creation. The motion capture work for Buck was performed by actor Terry Notary (The Square). Janusz Kaminski serves as cinematographer, in a rare departure from his regular Spielberg collaborations.
The Good: The Call of the Wild does its source material proud, and serves as fine family entertainment for a Saturday matinee. The mix of CGI and natural locations is certainly pretty, and Kaminski is incapable of making a bad-looking movie. Despite acting opposite a motion capture actor for much of it, Harrison Ford doesn't seem to be phoning it in here, as he so often does. Always glad to see Dan Stevens on screen, even when he's hamming it up in a mustache-twirling villain role.
The Bad: I understand why they needed to use CGI to make Buck and all the animals, and imagine it gave them a lot more filmmaking freedom (not having to deal with the time and patience required of working with real dogs), but it just didn't ever work for me. Buck is obviously CGI the whole time – I never once believed he was real, and it constantly took me out of the movie, trying to find all the seams. The effects work reaches the same level of distraction as, say, young Robert DeNiro in The Irishman. The story stalls and never regains the same momentum after Buck stops being a sled dog midway through.
Should You See It?: No, you can skip this one in theaters. Wait for the Disney+ arrival in a few months. It's a weird flick – neither fish nor fowl. All that wonky CGI puts in a state of purgatory. But, it would make for a passable family movie night at home.
Star Rating: **1/2 out of 5 stars
Better Than: The Art of Racing in the Rain, Snow Dogs

Worse Than: A Dog's Purpose, Isle of Dogs

* * *
For more movie/TV commentary and other mischief, follow me on Twitter: @Hammervision and on Letterboxd: @Hammervision



Welcome to ChicagoNow.

Subscribe by Email
Completely spam free, opt out any time.
Feedly Subscription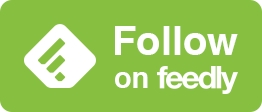 Meet The Blogger
Julie – Hammervision
Hammervision is movies. Hammervision is TV. Hammervision is the creative byproduct of a marriage built on a mutual love of all things popular culture. John and Julie Hammerle have been watching movies together since Face/Off was in the theaters. John is an attorney at a Chicago law firm. Julie is not. They have two kids and a dog named Indiana.

Email at hammervision[AT]gmail[DOT]com
Hammervision on Facebook
Monthly Archives
Categories
Blogroll
Hammervision's favorite blogs
Movies
Read these ChicagoNow blogs
Chicago Cubs

news and comprehensive blog, featuring old school baseball writing combined with the latest statistical trends

Pets available for adoption in the Chicago area

Irreverent discussion of the Chicago area real estate market and industry – statistics and news
Read these ChicagoNow Bloggers
ChicagoNOW
©2020 CTMG – A Chicago Tribune website –
Crafted by the News Apps team