Movie Review: Portrait of a Lady on Fire
By John Hammerle,
today at 11:18 am
PORTRAIT OF A LADY ON FIRE
Genre: Romance
Rating: R
Running Time: 121 mins.
Where Can You See It?: In theaters now (limited release)
Premise: On an isolated island, a female painter (Noemie Merlant) is commissioned to paint a wedding portrait of a young woman (Adele Haenel), and the two fall in love while the young woman's mother is away.
Behind-the-Scenes: Premiered to acclaim at the 2019 Cannes Film Festival, where it picked up the award for Best Screenplay. Though it received a Golden Globe nomination for best foreign language film, its origin country (France) did not submit it to the Academy for the Best International Film Oscar. Hot Shots' Valeria Golino appears as the mother.
The Good: Portrait is beautifully directed by Celine Sciamma (Girlhood, Tomboy), with sumptuous period detail and lush beachfront locations. It's a deeply felt romance too, and Sciamma captures the characters' longing quite well – every touch and glance means so much. Both lead actresses prove compelling screen presences. The painting scenes have a hypnotic quality to them. Who knew minimal brush strokes could be so fascinating? The final shot is a stunner, and will stick with you long after leaving the theater.
The Bad: It's not exactly a fast-paced movie. These tales of repressed romance are usually a slow-burn, and Portrait is no different in that respect. It has a ton of heart and emotion, but the characters are somewhat two-dimensional. A little more humor and personality in the margins would have added a lot. Watch Little Women to see how to make a period piece feel modern and fresh – Portrait could have used some of Greta Gerwig's touch. Call it a victim of overhype or maybe I've just seen too many romantic films of this ilk, but the movie does feel a tad derivative (think Carol, Brokeback Mountain), even though it's a rock solid representative of the genre.
Should You See It?: Yes. It's very well done, but you don't necessarily need to seek it out in a theater. This will be a good discovery when it eventually hits streaming.
Star Rating: *** out of 5 stars
Better Than: Carol, Disobedience

Worse Than: Brokeback Mountain, Call Me By Your Name

* * *
For more movie/TV commentary and other mischief, follow me on Twitter: @Hammervision and on Letterboxd: @Hammervision



Welcome to ChicagoNow.

Subscribe by Email
Completely spam free, opt out any time.
Feedly Subscription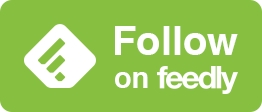 Meet The Blogger
Julie – Hammervision
Hammervision is movies. Hammervision is TV. Hammervision is the creative byproduct of a marriage built on a mutual love of all things popular culture. John and Julie Hammerle have been watching movies together since Face/Off was in the theaters. John is an attorney at a Chicago law firm. Julie is not. They have two kids and a dog named Indiana.

Email at hammervision[AT]gmail[DOT]com
Hammervision on Facebook
[embedded content]
Monthly Archives
Categories
Blogroll
Hammervision's favorite blogs
Movies
Read these ChicagoNow blogs
Chicago Cubs

news and comprehensive blog, featuring old school baseball writing combined with the latest statistical trends

Pets available for adoption in the Chicago area

It's like the couch potato version of Mr. and Mrs. Smith.
Read these ChicagoNow Bloggers
ChicagoNOW
©2020 CTMG – A Chicago Tribune website –
Crafted by the News Apps team