Movie Review: Onward
By John Hammerle,
Tuesday at 10:27 pm
ONWARD
Genre: Animation
Rating: PG
Running Time: 110 mins.
Where Can You See It?: In theaters now 
Premise: In a fantastical realm where magic has long fallen out of favor, two teenage elf brothers, Ian and Barley (Tom Holland and Chris Pratt), receive a long-lost message from their dead dad and set out on an adventure (with their dad's bottom half) to find the magic needed to bring their dad back for one more day.
Behind-the-Scenes: The first of two Pixar movies being released in 2020 – Soul will be released later this summer. Director Dan Scanlon previously helmed Monsters University. Onward actually had the lowest grossing opening box office in Pixar history, with only $39M. Maybe Coronavirus had an impact? Julia Louis-Dreyfus voices the elf brothers' mom. She previously voiced one of the ants in A Bug's Life.
The Good: Another winner from Pixar (no surprise there). It takes a while for its road trip to get rolling, but the third act really comes together and all of Pixar's strengths come into focus with heart, humor, action and inventive visuals (the dragon rules). Holland and Pratt have a great rapport, and their tale of brotherly love may even bring viewers to tears. The script takes some interesting detours (nasty sprites; a centaur cop on the brothers' trail, who also happens to be their mom's boyfriend), and there's an exciting set piece involving a drawbridge and bottomless pit. With all the challenges, riddles and magic spells that factor into the brothers' quest, I was often reminded of Indiana Jones and the Last Crusade which, for my money, is never a bad thing.
The Bad: The first two acts are entertaining enough but scream of over-familiarity. The animation is fantastic, as expected, but it doesn't really break the mold of prior Pixar efforts. It all looks so same-y. At this point in Pixar's evolution, it has the talent and resources to take a big swing in style like Spider-Man: Into the Spider-Verse. 
Should You See It?: Yes. It may one of Pixar's middle-to-lower tier efforts, but even lesser Pixar is still better than most other movies. Hopefully, word-of-mouth catches on and makes up for some of the early disappointing box office returns. Should have been called "Dad Pants" instead. See it with your brother(s).
Star Rating: ***1/2 out of 5 stars
Better Than: Brave, Cars

Worse Than: Toy Story 4, Monsters University

* * *
For more movie/TV commentary and other mischief, follow me on Twitter: @Hammervision and on Letterboxd: @Hammervision



Welcome to ChicagoNow.

Subscribe by Email
Completely spam free, opt out any time.
Feedly Subscription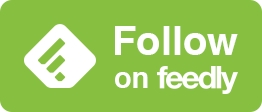 Meet The Blogger
Julie – Hammervision
Hammervision is movies. Hammervision is TV. Hammervision is the creative byproduct of a marriage built on a mutual love of all things popular culture. John and Julie Hammerle have been watching movies together since Face/Off was in the theaters. John is an attorney at a Chicago law firm. Julie is not. They have two kids and a dog named Indiana.

Email at hammervision[AT]gmail[DOT]com
Hammervision on Facebook
[embedded content]
Monthly Archives
Categories
Blogroll
Hammervision's favorite blogs
Movies
Read these ChicagoNow blogs
Chicago Cubs

news and comprehensive blog, featuring old school baseball writing combined with the latest statistical trends

Pets available for adoption in the Chicago area

Show Me Chicago previews, reviews and expresses opinions on what's happening in Chicago from Blockbuster Theater, to what's new in dining, arts, and the neighborhoods.
Read these ChicagoNow Bloggers
ChicagoNOW
©2020 CTMG – A Chicago Tribune website –
Crafted by the News Apps team