Movie Review: Mank
By John Hammerle,
Monday at 6:29 pm
MANK
Genre: Drama
Rating: R
Running Time: 131 mins.
Where Can You See It?: Netflix
Premise: Tracks Hollywood screenwriter and alcoholic Herman J. Mankiewicz throughout the 1930s as he works to complete the script for Citizen Kane.
Behind-the-Scenes: David Fincher's dad, Jack Fincher, wrote the screenplay. Jack passed away in 2003, and David has long toyed with the idea of making it. He brought in frequent collaborator Eric Roth to update and doctor the script. Was given the greenlight by Netflix after David finished the second season of Mindhunter and was asked what he wanted to do next.
The Good: David Fincher is nothing if not a stickler for detail, and there's all sorts of period-specific craft and care that went into making Mank. Some of the dialogue zings and Amanda Seyfried gives an Oscar-caliber performance as Marion Davies. She's radiant here. The score by Trent Reznor and Atticus Ross is way out of their wheelhouse, yet equally amazing as some of their previous Fincher scores.
The Bad: The movie doesn't do much to engage viewers who aren't already in its pocket. Deals less with the making of Citizen Kane, as some may have hoped, and operates more as a peek into 1930s Hollywood filtered through the eyes of Mank, played capably but not memorably by a miscast Gary Oldman. The black and white cinematography is good, but doesn't hold a candle to the likes of Netflix's other 4-letter Oscar play from 2018, Roma. The episodic nature of the script means scenes come and go, without much tying them together, making this mostly a slog to sit through. Mank is bedridden for the first half of the movie, and less patient viewers may be tempted to jump ship. Maybe it gets better on subsequent viewings?
Should You See It?: Can't believe I'm saying this, but no. This one's strictly for cinephiles and Oscar completists. Then again, I consider myself to be both and it wasn't for me, so who knows. This is the kind of Oscar bait that cleans up on the nomination front and then never wins anything because it garners more respect than adulation. Time will tell, of course, but after one viewing, I'd rank this one at the bottom of Fincher's filmography.
Star Rating: **1/2 out of 5 stars
Better Than: Hillbilly Elegy

Worse Than: Citizen Kane, Roma, The Social Network & every other Fincher movie (even Alien3)

* * *
For more movie/TV commentary and other mischief, follow me on Twitter: @Hammervision and on Letterboxd: @Hammervision



Welcome to ChicagoNow.

Subscribe by Email
Completely spam free, opt out any time.
Feedly Subscription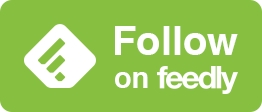 Meet The Blogger
Julie – Hammervision
Hammervision is movies. Hammervision is TV. Hammervision is the creative byproduct of a marriage built on a mutual love of all things popular culture. John and Julie Hammerle have been watching movies together since Face/Off was in the theaters. John is an attorney at a Chicago law firm. Julie is not. They have two kids and a dog named Indiana.

Email at hammervision[AT]gmail[DOT]com
Hammervision on Facebook
[embedded content]
Monthly Archives
Categories
Blogroll
Hammervision's favorite blogs
Movies
Read these ChicagoNow blogs
Chicago Cubs

news and comprehensive blog, featuring old school baseball writing combined with the latest statistical trends

Pets available for adoption in the Chicago area

Chicago writer, editor and author blogs about today's political and public policy issues.
Read these ChicagoNow Bloggers
ChicagoNOW
©2020 CTMG – A Chicago Tribune website –
Crafted by the News Apps team