Winter may have been fashionably late this year but that doesn't mean you have to be to these cocktail bars across Chicago! Check out these cocktail lounges from every nook and cranny of the city. You're sure to recognize a few and meet some new ones along the way. What's more: cocktails are the perfect companion for this frigid winter!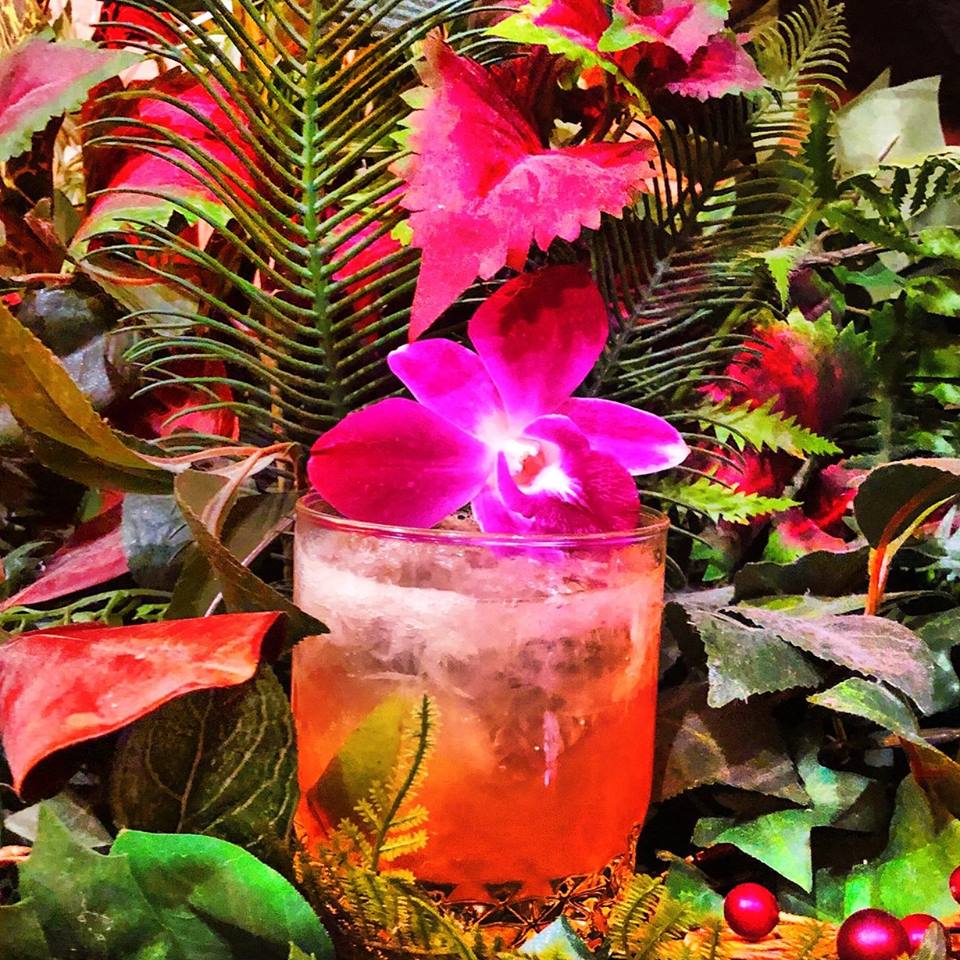 A blast from the past! The '70s are back and better than ever in this Logan Square favorite. Located on the second floor, above the dancing and skeeball extravaganza that is Slippery Slope, is this dimly-lit, groovy yet sophisticated and cozy cocktail bar: The Heavy Feather. Taking inspiration from one of the more groovy decades, The Heavy Feather serves imaginative cocktails of yesteryear with a modern interpretation. Complete with a stuffed bear on the mantle and peacock-feather-decor, you're sure to find some form of solace in this relaxed and throwback of a hangout.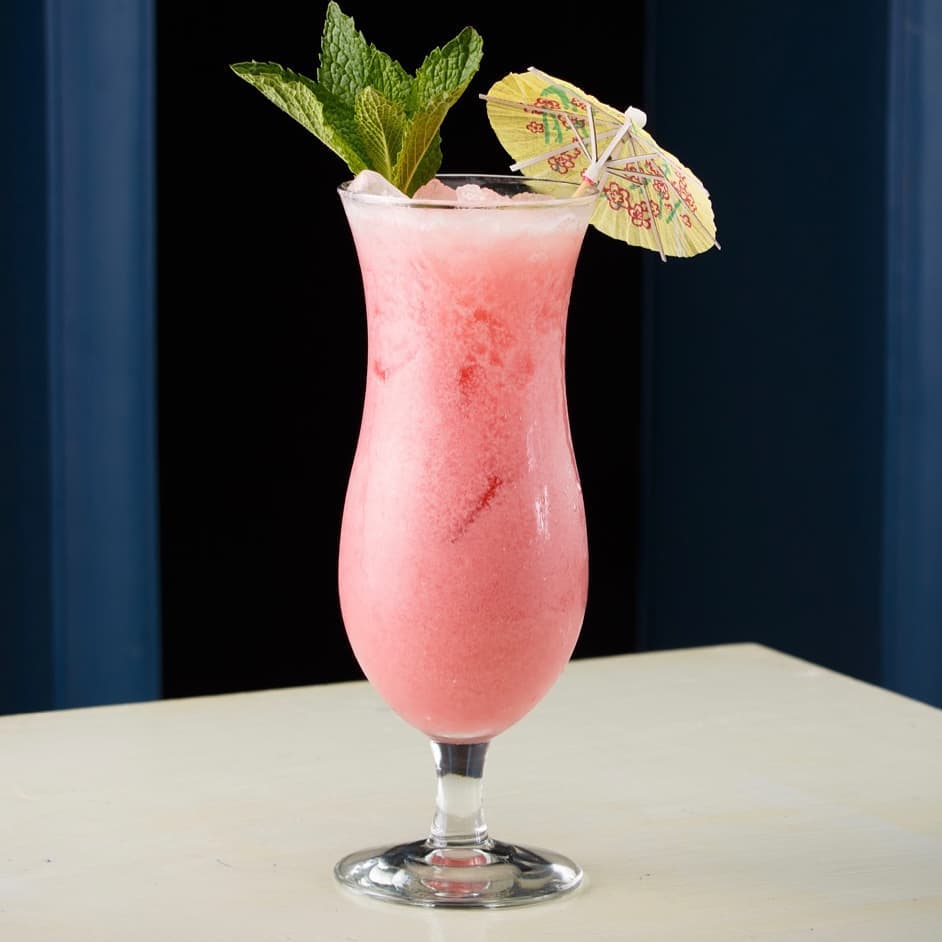 Speakeasy vibes, enough booze for a library, and plenty of inventive cocktail creations complete the experience at The Violet Hour. The Violet Hour is a wholesome lounge experience for those who want a robust cocktail without the flash of a cell phone. When you find this modern yet classic hub (discreet entrance, i.e. no sign, just a door and a line!), you're instantly invited into a warm and charismatic space. Feeling inspired by the panache yet not confident enough to order beyond the classics? Don't hesitate to ask questions should you need any advice. Your server and the cocktail bar staff are there to guide you as you enter the world of modern speakeasy bliss. Thirsty for more? Be sure to check out their 30-minute cocktail demo prior to your evening!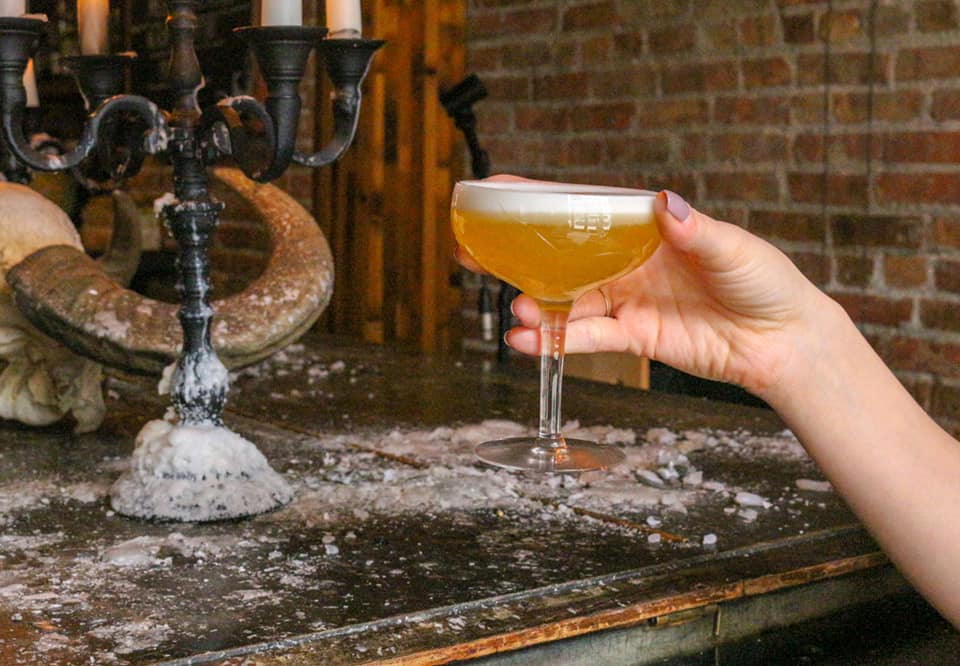 Nestled in Pilsen's Thalia Hall, once a literal tack room for horses, is a reinvented cocktail lounge. The Tack Room is an inspired concept from the folks who brought you other bars in Chicago, like Longman and Eagle or Beauty Bar. The Tack Room hosts live musical performances by pianists Thursdays through Saturdays and invites you to converse with friends or listen to the melodies. Let your senses come alive at this corner, cozy cocktail bar. 
Located atop the Hotel Robey is The Up Room. Art Deco, sleek, and timeless, The Up Room unites the nonconformist spirit of Wicker Park hipsters with the clean lines of mid-century modern design. Come for the views and stay for the drinks on the 13th floor of this once famed office building-turned-hotel. Once you've delighted in the spirits, you'll see why number 13 isn't so unlucky in Chicago.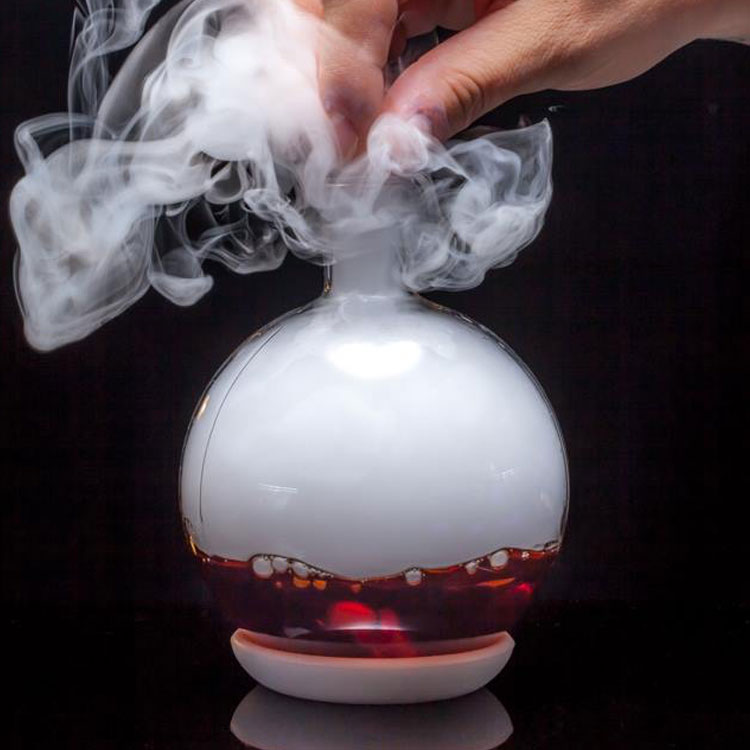 The Aviary | 955 W Fulton Market
If Nancy Drew were a cocktail bar, she'd be The Aviary. It's like puzzles and mysteries — with booze! Can you crack the code to unlock the joys of your cocktail? Let the thrill of the chase inspire you and your cocktail excursion and don't forget to bring your trusty pals to solve the case!
* Be aware of the reservations and the cost, as this isn't the most budget-friendly of places. Don't let that scare you, though; The Aviary is well worth every minute of your luxurious evening!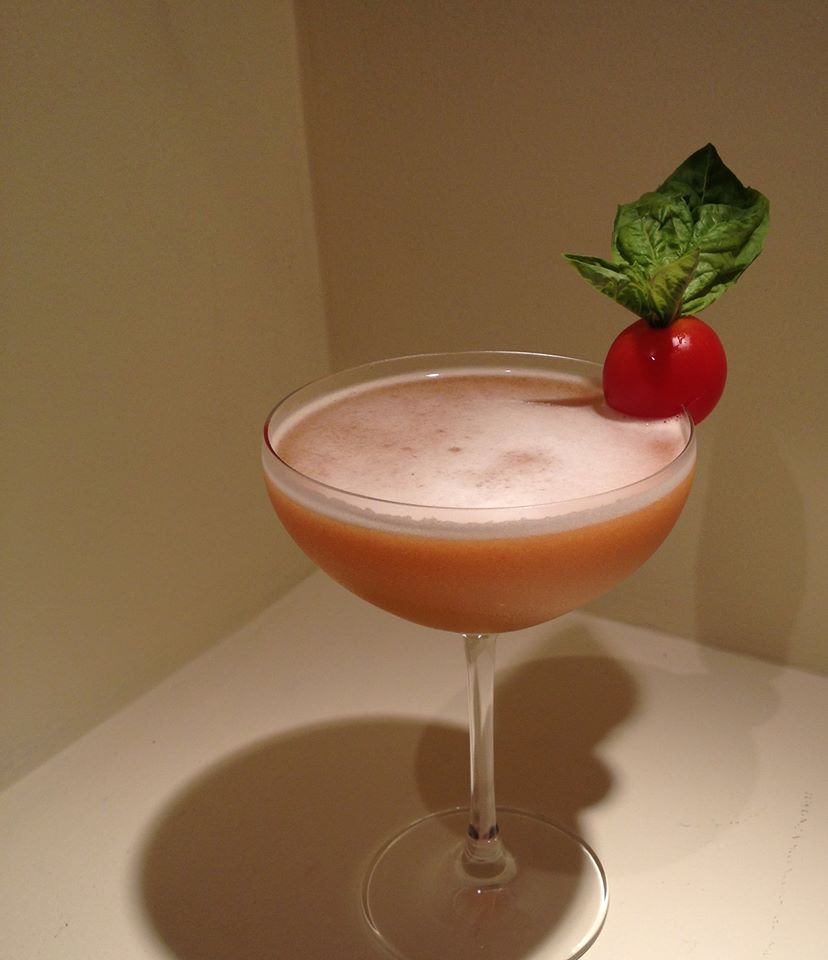 Drawing Room | 12 S Michigan Ave, Floor 2
You all know about Cindy's of the Chicago Athletic Association's rooftop… but have you heard of her second-floor sister, the Drawing Room? Modeled after the World's Fair decor in the 1890s, the Drawing Room is a nod to Chicago's old architecture with a cozy flair. The woodwork is dark and ornate while the seating is sprawling. Play shuffleboard or listen to the fireplace crackle while you sip your cocktail.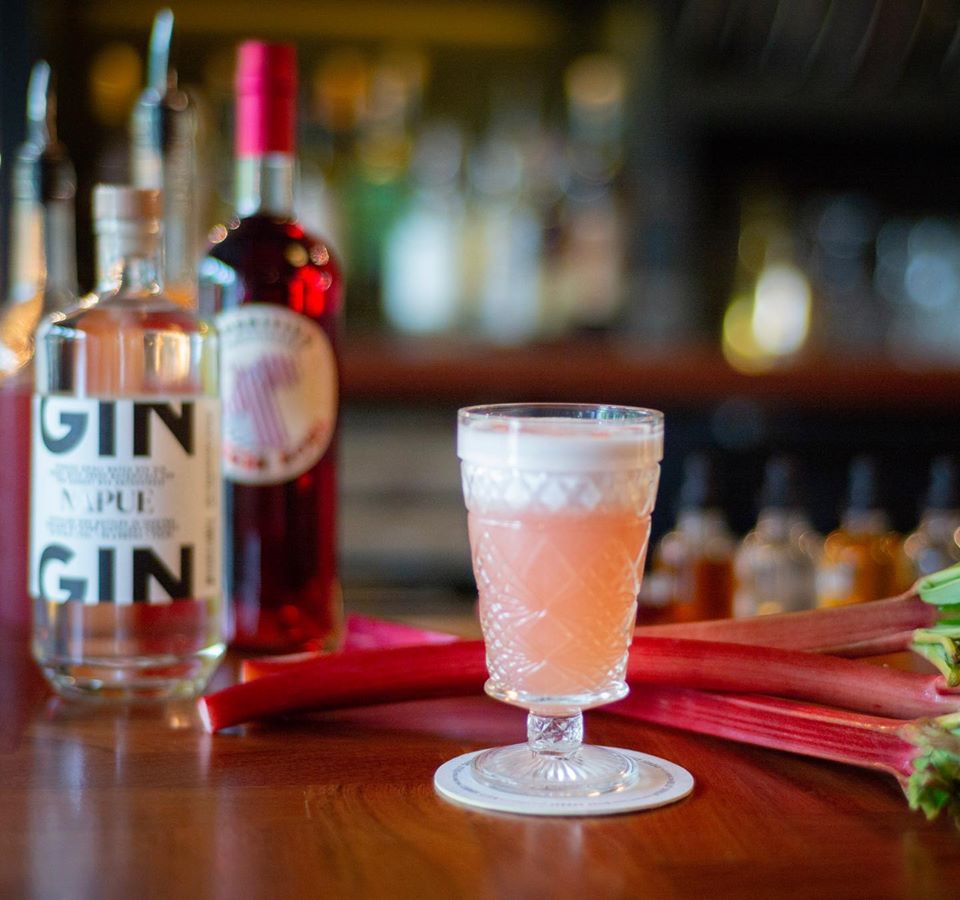 Don't forget to come home for Sunday dinner. Well, make the home Billy Sunday in Logan Square. And make the dinner a hand-crafted cocktail (or two). With house-made wormwood and bitters, Billy Sunday creates some of the more memorable cocktails for your evening (any day of the week). This cocktail lounge is ironically named after the once famed baseball player-turned-evangelist preacher of the Prohibition Era, Billy Sunday. Not a worry though — Billy Sunday, as a cocktail lounge and gastropub in Logan Square, hits a homerun with concoctions featuring iconoclastic ingredients, from goat's milk and ginger amaro to star anise and Peychaud's bitters. You might not be able to pronounce these ingredients but you'll be able to enjoy them!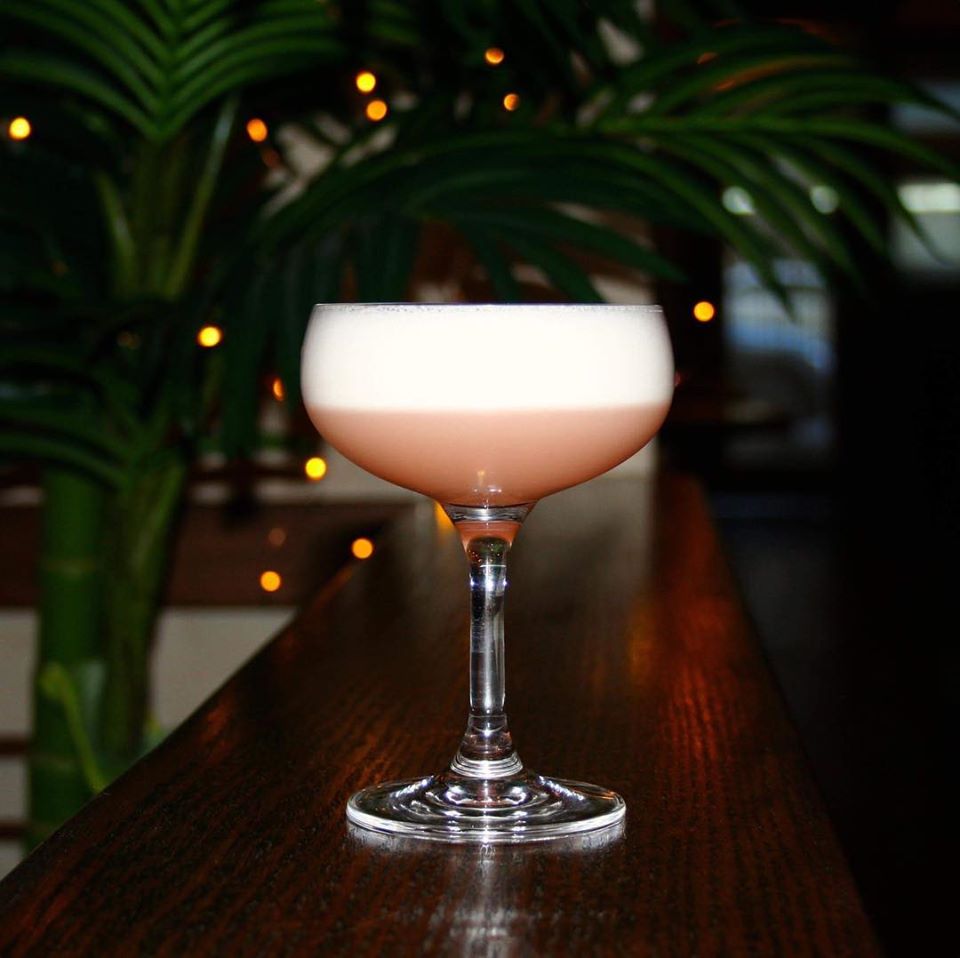 Let's say T. Pain or any mid-2000s pop-rap song isn't the exact mood you're going for this evening… Well, skip The Hangge Uppe and head next door to a cozy yet sophisticated, Cuban-inspired cocktail bar. Sparrow serves some top-notch cocktails in a non-pretentious, dimly lit space. The hum of conversations and mixing of drinks will instantly bring you warmth and comfort. Maybe you feel adventurous on a Monday? Join Sparrow for their happy hour, featuring daiquiris.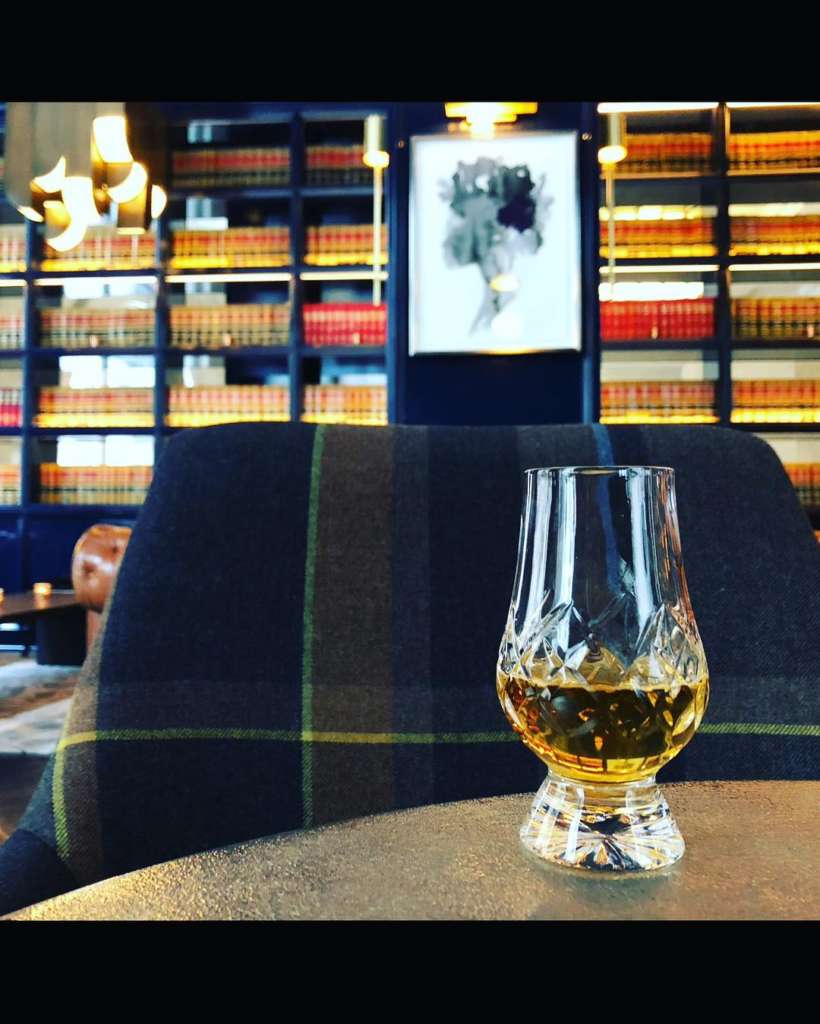 Vol. 39 | 39 S LaSalle St #200
For anyone who wants to feel rugged and intellectual while indulging in a refined cocktail, look no further than Vol. 39. Dichotomy at its best, Vol. 39 brings you the ambiance of a law study with the sophistication and elegance of crafted cocktails and small plates. Savor the delicacy that is deep dish potato chips whilst drinking a classy negroni. You're sure to embrace both the wild and refined sides of life. 
Love Street | 1325 W Wrightwood Ave
Any Doors fans out there tonight? Well, if you're not, that's okay — you'll be one now. Welcome to Love Street in Lincoln Park. This cocktail lounge is 1960s chic without the overwhelming flower-child vibes. Not to worry, as there are elements of lighthearted fun amidst the dark walls and pictures of iconic musical artists. The psychedelic lettering, a hot-pink-booth, and ornate light fixtures give Love Street a sultry yet elevated vibe that's perfect for enjoying a classic or inventive cocktail without the River North crowds.