Thanksgiving has passed and that means that the Christmas season is officially full speed ahead. In 2020, that means a heavy emphasis on Cyber Monday as the COVID-19 pandemic greatly shifted the way consumers began their holiday shopping. As we embark on Cyber Monday 2020, here is a list of some of the best deals around the internet with a focus on some of Chicago's businesses.
So however you plan on doing your shopping this holiday season, let this list serve as your guide to as safe and happy holiday season.
Manny's Deli x JPG. Over 160 years combined serving Chicago. Available all week long starting tomorrow only @mannysdeli. Order early, order often at https://t.co/EnCAhizvLc
Enjoy!! pic.twitter.com/yR7TRJWhAh

— Jim Graziano (@JPGraziano) November 29, 2020
J.P. Graziano's x Manny's Deli Crossover Event of the Century
The title of this says it all. These are two of Chicago's most important food establishments. Together they are bringing forth a sandwich fit for kings for this week only. It's simple but elegant. Profound but not so far away from what each institution does best that you are left puzzled at how it came together. It's quite literally Manny's world-famous pastrami on rye sandwich with J.P. Graziano's out of this world giard.
Head to Manny's Deli website now to order yours for pick up. While you're there, get 15 additional and then head to J.P.'s on Randolph to pick up the mass amounts of muffuletta you order from TasteRealChicago.com.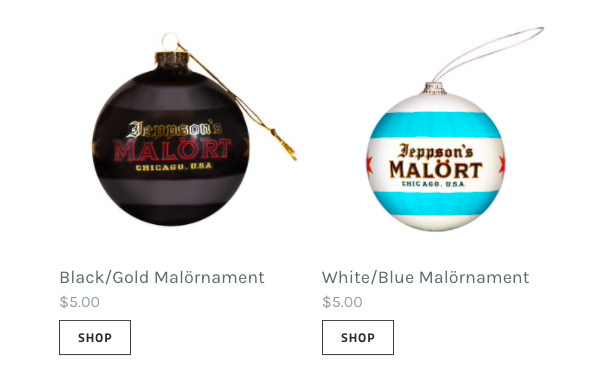 Jeppson's Malört
Your favorite Chicago-based liquor that tastes like grapefruit juice from the God's is running a major push to not only have you purchase their liquor but to also slide on over to their merch shop to grab one of their many designs. Our favorite is perhaps the Malörnament, which has the makings of becoming the most important thing you put on your tree since leaves.
Check out the entire Malört shop on Jeppson's website, right through this trusty link.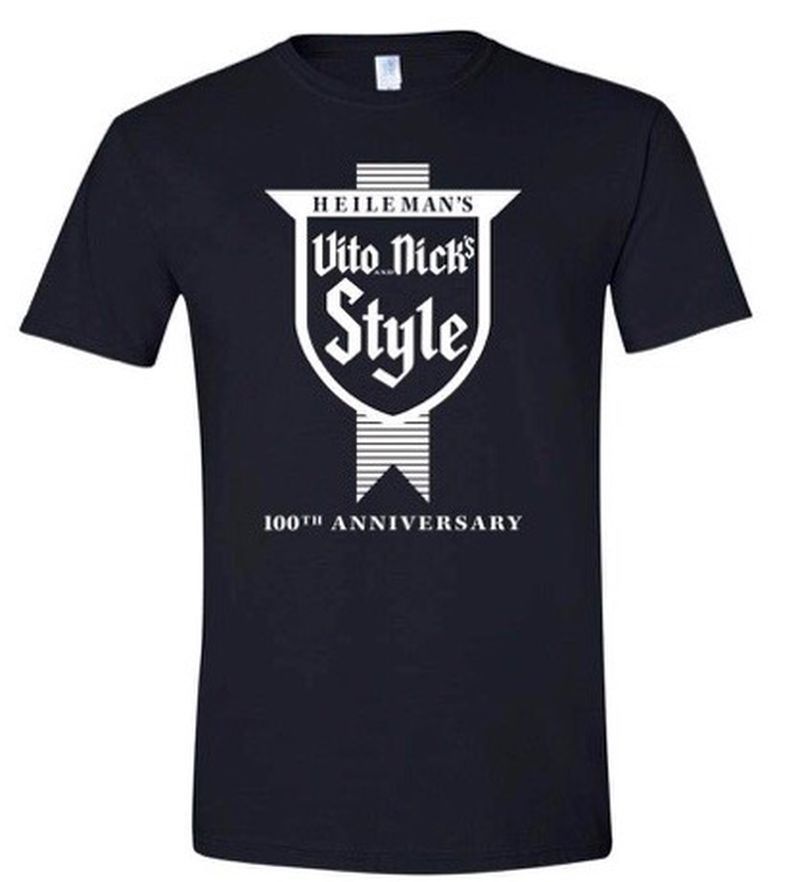 Vito & Nick's
The legendary pizza joint Vito & Nick's is getting into the merch ring with their limited-edition holiday tee that you can order online but pick up in-store. Its shirt is as classic as the city and its pie itself. I mean, just look at it. It's beautiful and riffs off of the indelible Old Style tavern signs commemorating 100 years of Vito & Nick's award-winning pizzas.
Head to Vito & Nick's at 8433 S Pulaski and, of course, head to their website to grab your shirt today.
Featured Image Credit: J.P. Graziano's on Facebook
Do not forget that the UM Chicago Shop is live and we are offering 20% off all week for Cyber Monday 2020 with code 'UMCHIBER' at checkout. Get your hoodies, shirts, and neighborhood focused merch to rep your hood this holiday season! 
The post Cyber Monday 2020: 3 of the Best Deals Around Chicago appeared first on UrbanMatter.