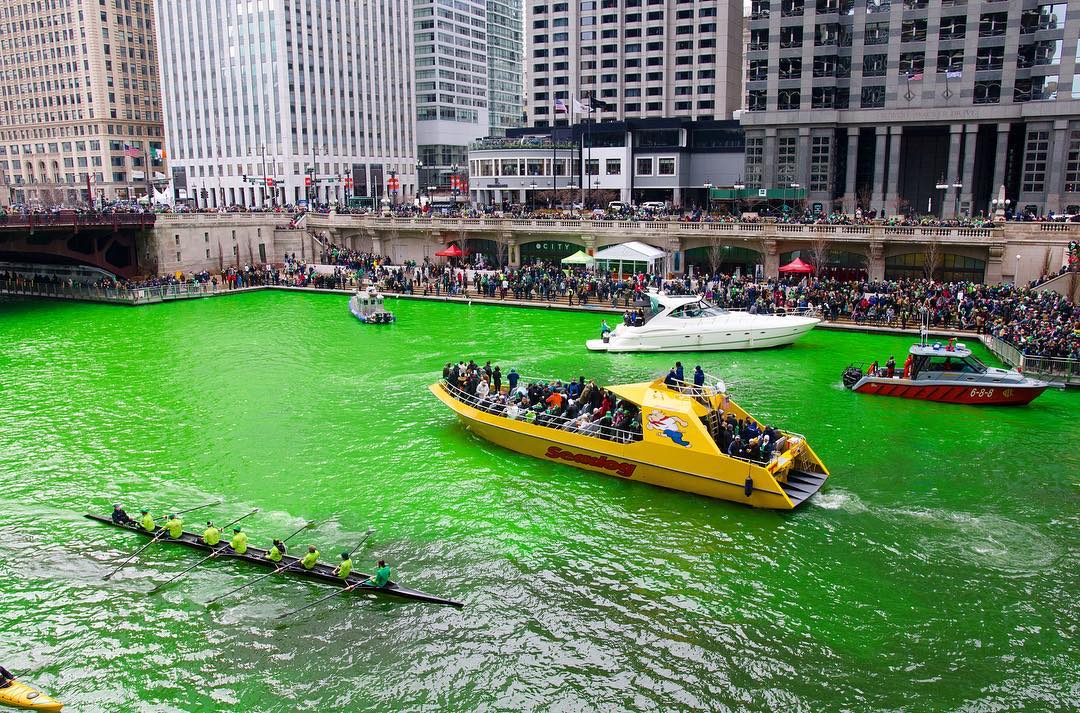 It's really no surprise, Chicago goes hard for St. Paddy's day. Like really hard. And that is why as of 2020, for the second year in a row, Chicago is ranked as the Best City for St. Patrick's Day Celebrations, according to WalletHub Reports.
With over half of America planning to celebrate St. Patrick's day every year, spending an average of $40, and consuming, in general, a whopping 13 million pints of Guinness, it's safe to say that this holiday brings in some serious revenue. In fact, besides New Year's and Mardi Gras, St. Paddy's Day is the third most popular drinking day and an estimated $5.6 billion is expected to be made this year. Over 400k Chicagoans watch 40lbs of green dye fill Lake Michigan and a 152 percent increase of beer is sold on this day. So, it only makes sense that the third largest city would have some leeway in St. Patrick's Day festivities.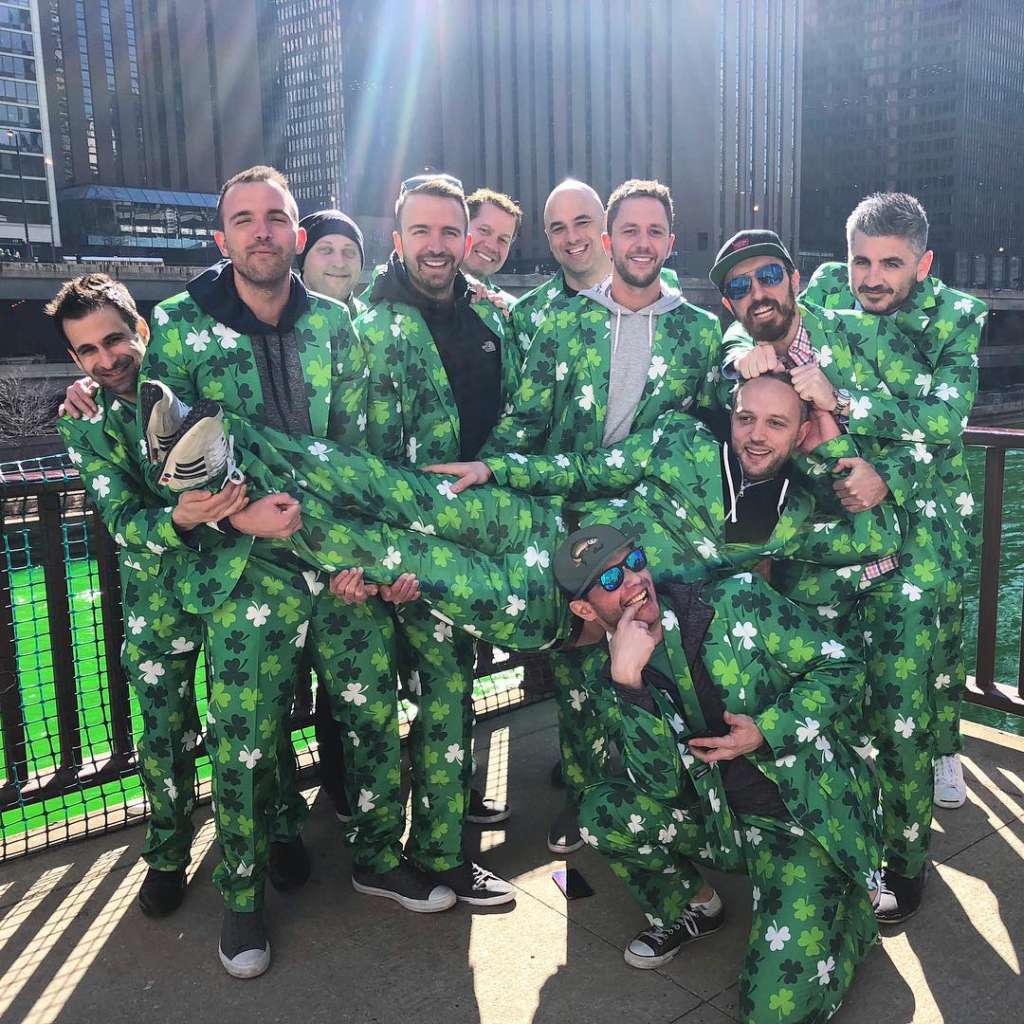 Chicago is ranked 1st place for being the Best City for St. Patrick's Day Celebrations, Philadelphia coming in 2nd place, and Madison, Wisconsin following in 3rd. Other noteworthy ranks for the Windy City include 1st place in St. Patrick's Day Parties and Festivals per Capita, 1st place for Irish Pubs and Restaurants per Capita, and 1st for Most St. Patrick's Day Parties and Festivals per Capita. We came in 3rd for Lowest Average Beer Price, with only Rockford and Milwaukee beating us out. Our very own suburban Naperville, IL, came in 6th for overall Best Cities for St. Patrick's Day Celebrations. Naperville also has the Highest Percentage of Irish Population in the United States. Check WalletHub Reports to see even more statistics.
---

The Best St. Patrick's Day Bar Parties in Chicago
Looking for ways to celebrate St. Patrick's Day? We know the best bar parties to attend.
---
Originating from religious significance — known as the day Christianity was introduced to Ireland by Saint Patrick — St. Patrick's Day has shifted to boozy times, festivals, parades, and a whole lot of greenery. Though it was originally a Christian feast day, commonly Lenten drinking and eating restrictions were halted on Paddy's Day, boosting the heavy drinking tradition that holds now.
So, let the lit times roll. But with boozy celebration comes high rate car accidents, so please drink responsibly. Lyft and Uber are always a click away, but you can find parking easily when you use Chicago Parking Map. Check out our Ultimate St. Patrick's Day Guide for all the boozy brunches, deals, parties, and festivals happening in Chicago.
At UrbanMatter, U Matter. And we think this matters.
Tell us what you think matters in your neighborhood and what we should write about next in the comments below!