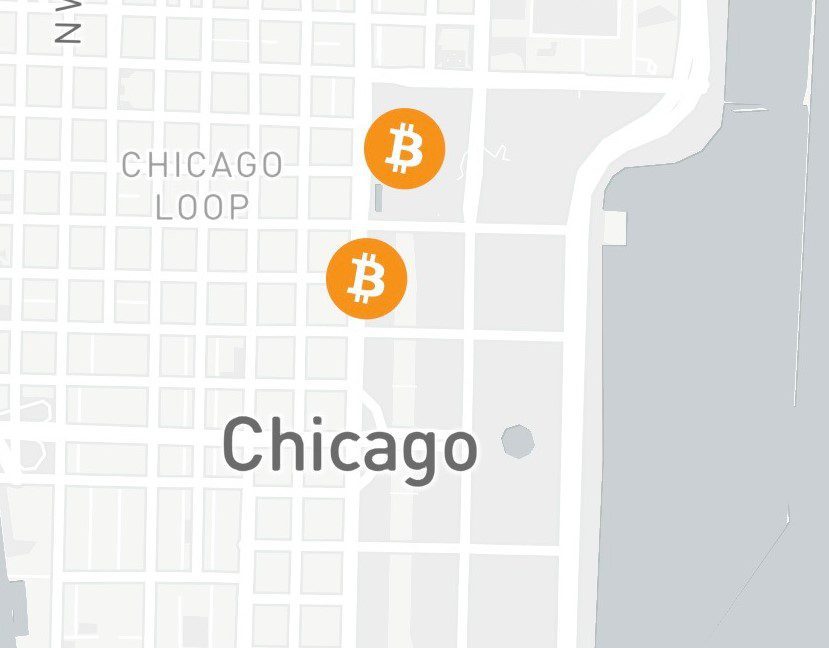 Have you ever witnessed a river turn into an emerald sea? Ever been part of a parade that makes the heart beat to the rhythm of marching bands and Irish step dancers? Well, let me take you on a journey through Chicago St. Patrick's Day, where tradition dances with revelry under March skies.
The Windy City bursts into life every year around this time – from dyeing its beloved Chicago River brilliant green to hosting one of America's largest St. Paddy's Day parades. The energy is palpable, as if the city itself wears an oversized green outfit in honor of its rich Irish American heritage.
Ready to explore the grandeur of this celebration? We'll guide you through time-honored traditions, like the performances by Shannon Rovers Irish Pipe Band. You'll also get insider info on local parades and where to find the best corned beef and green beer! So, let's dive in.
Table of Contents:
Chicago St. Patrick's Day: A Beloved Tradition
Discover the magic of Chicago's St. Patrick's Day celebrations, a beloved tradition that brings the city to life with Irish spirit.
This event isn't just about sporting your best green outfit or sipping on Irish beer; it's a nod to Chicago's rich Irish American heritage that takes over every corner of the Windy City with an infectious festive spirit.
An Unforgettable Celebration
If you're new to Chicago St. Patrick's Day, mark your calendar for March 17th, which falls on a Friday in 2023.
You'll be swept up by parades featuring energetic marching bands and nimble step dancers along Columbus Drive, lighting up the streets with their joyous performances.
Dyeing The Town Green.
A signature spectacle is when they dye the Chicago River brilliant green – a sight that truly embodies St. Patrick's Day in this metropolis. But don't worry – it won't harm Mother Nature as this official city celebration uses environmentally friendly dyes only.
Check out these stunning visuals captured during past events, showcasing how beautifully emerald waves flow through downtown buildings' architecture creating quite an unforgettable scene.
A Nod To The Past With Modern Twist
Celebrating St. Patrick's Day here means not just embracing fun but also remembering our roots – particularly those rooted deep into Ireland soil since many of Chicago's residents share a proud Irish lineage.
Chicago St. Patrick's Day is not just about celebrating one day; it's a month-long festival, each event echoing the lively spirit of its people and their love for this cherished tradition.
Beyond Parades: A Taste Of Ireland
Irish pubs and live music sessions. They're an integral part of the local scene, letting you soak up all that Ireland has to offer.
Key Takeaway: 
Chicago. This grand celebration isn't complete without the energetic parades that fill the streets with life, or without witnessing firsthand the iconic tradition of dyeing the Chicago River green. Not to mention, vibrant pub scenes offering a taste of Ireland right in our city's heart bring together locals and visitors alike for an unforgettable experience steeped in rich Irish American heritage.
The Spectacle of the Chicago River Dyeing
St. Patrick's Day in Chicago isn't just about parades and green beer. It's also about the city turning one of its most iconic landmarks, the Chicago River, into a brilliant spectacle.
Environmentally Friendly Celebration
A river dyed green? You may question if it harms nature. But fear not. This tradition is an official city event that respects Mother Earth while providing an eye-catching show for spectators.
The dye used to create this vibrant color display is organic and safe for our environment, so you can enjoy without guilt. In fact, as per key stats from environmental studies over 50 years ago, they discovered this unique way to celebrate St.Patrick's day with a splash (literally).
This practice uses environmentally friendly dyes which means no harm comes to aquatic life or water quality when we paint town emerald-green.
Magic in Action: The Dyeing Process
Imagine standing by on Columbus Drive or taking a stroll down Balbo Drive as early morning light peeks through skyscrapers – suddenly you witness something extraordinary happening right before your eyes. A fleet of boats cruises along dispensing what initially appears orange but soon transforms into an astonishingly brilliant shade of green – pure magic indeed.
thelimitlesscompass shared some fantastic photos during previous year celebrations showing exactly how enchantingly surreal these moments can be.
What to Expect?
This incredible show continues for approximately five hours, allowing locals and visitors to take in the marvelous sight. Whether you're on a river cruise or standing on the Chicago Riverwalk, it's an unforgettable experience that adds a special charm to St.Patrick's Day celebrations.
But here is where things get interesting – this vibrant green color isn't permanent. It fades away as the day progresses making way for usual blue hue once again.
Key Takeaway: 
visitors and locals alike to marvel at the radiant spectacle. The river's emerald transformation isn't just a sight to behold, it's also a testament to Chicago's commitment to eco-friendly practices and celebration of cultural traditions. So make sure you don't miss this unique display that perfectly captures the spirit of St. Patrick's Day in Chicago.
Unforgettable Parade Experience at Chicago St. Patrick's Day
Chicago is renowned for its annual St. Paddy's day parades, but what sets them apart? Let's dive into the heart of this vibrant tradition.
The Magic of Marching Bands and Step Dancers
A highlight of the parade is undoubtedly the spectacle presented by marching bands and Irish step dancers from across the country. The sound of bagpipes fills Columbus Drive as marchers clad in green outfits sway to traditional tunes.
This grand display isn't complete without mentioning one group – the Shannon Rovers Irish Pipe Band. They've been a fixture in Chicago since 1926, spreading Irish culture through their stirring performances.
You'll also get swept up by energetic high-kicking routines performed by skilled Irish step dancers. It's not just an event; it becomes part of your rhythm too.
An Unparalleled Route: Columbus Drive
Columbus Drive transforms into a hubbub on parade day, acting as both stage and spectator stand. With Millennium Park on one side and Grant Park on another, you're surrounded by iconic sights while immersed in festive cheer.
This Instagram post gives you a taste of that energy captured during past celebrations.
Paying Homage to Tradition with Modern Flair
In addition to honoring age-old customs like donning brilliant green attire or displaying shamrock decorations, Chicago has incorporated unique elements over time – such as ensuring environmentally friendly practices are followed during these large-scale events.
So, whether you're a local or visiting from out of town, don't miss this annual spectacle. You'll be partaking in one of the largest St. Patrick's Day parades and immersing yourself in an unforgettable cultural experience.
Exploring Chicago on St. Patrick's Day: Must-Visit Spots
The vibrant city of Chicago bursts into brilliant green each year for St. Patrick's Day, turning it into a haven for those looking to celebrate the Irish tradition.
Top Irish Pubs for St. Patrick's Day
You can't truly experience St. Patrick's day without visiting some of the best pubs in town that turn this holiday into an unforgettable event. The Kerryman Irish Bar & Restaurant is known to serve traditional corned beef and offer refreshing green beer which makes it one great spot to enjoy the festivities.
A little closer to downtown, after you've soaked up all the fun from parade along Columbus Drive, make sure not to miss out on D4 Irish Pub & Café too – another gem renowned for its warm hospitality and amazing selection of food and drinks during this festive season.
Check out the range of bars and eateries in town where you can savor local specialties while listening to live music or simply conversing with other patrons who share your enthusiasm.
Take a look at how our followers enjoyed their time last year at these top spots.
River Cruises Offering A Different Perspective
If pub hopping isn't your thing but you still want something unique then why not consider an architecture river cruise? On such cruises like Chicago Line Cruises' Architectural Tour, not only do you get stunning views of buildings lit up against the night sky but also witness how emerald green dye transforms the iconic Chicago Riverwalk – making it yet another must-visit spot during this holiday.
The Chicago River turns into a dazzling display of emerald green color, that stays for about five hours. This environmentally friendly celebration is something you won't want to miss.
Shopping for Green Outfits
Last but not least, no St. Patrick's Day would be complete without wearing at least one item in the traditional brilliant green. Luckily, shops all around the city offer special discounts and have an amazing variety of outfits to help you get into the spirit.
Key Takeaway: 
Experience Chicago's St. Patrick's Day in full swing by visiting top Irish pubs like The Kerryman and D4 for traditional fare, green beer, and warm hospitality. If pub-hopping isn't your style, opt for an architecture river cruise to see the city lights and watch as the Chicago River transforms into a dazzling emerald spectacle. And remember, no celebration is complete without wearing some festive attire.
Celebrating St. Patrick's Day in Chicago: Events Beyond the Parade
Chicago offers a plethora of exciting events to celebrate St. Patrick's Day beyond just the main parade. From neighborhood parades to festive parties, there are numerous ways for both locals and visitors alike to enjoy this beloved Irish holiday.
The South Side and Northwest Side Parades
If you want more local flavor, be sure not to miss out on the South Side Irish Parade and the Northwest Side Irish Parade. These community-based celebrations bring an authentic touch of Ireland right into Chicago neighborhoods.
This year, these vibrant processions will kick off on Sunday, March 12th. So mark your calendars. You'll get an intimate glimpse into how Chi-town celebrates its rich Irish heritage during one of America's largest St Paddy's day events.
A highlight from last year was seeing everyone dressed up in brilliant green outfits with plenty of laughter echoing down every street corner – it truly encapsulates what it means to celebrate St Patrick's day in Chicago.
Nightlife Celebrations for Adults
You don't have only stick around parades; after all, 'tis a grand excuse for merrymaking. Several pubs host their own mini-festivals complete with live music and traditional corned beef meals that provide another fun way to join in on the festivities while enjoying some delicious grub as well.
BEST DATE FOOD Instagram Post, shows how people enjoyed dining at these venues last year – I'm getting hungry just thinking about it.
Family-Friendly Events
For a more family-oriented experience, the Irish American Heritage Center's St Patrick's Day Festival offers fun activities like dance performances and face painting to celebrate the vibrant culture and traditions of Ireland. For example, the Irish American Heritage Center hosts a St Patrick's Day Festival that offers fun activities like dance performances and face painting.
the vibrant culture and traditions of Ireland. It's a fun, family-friendly event that lets your children experience the richness of Irish heritage firsthand.
Key Takeaway: 
Center. It's not just about the parades and pubs though. Families can enjoy activities at the Irish American Heritage Center, where there are loads of things to do for kids and adults alike. So whether you're into traditional meals, live music or local festivities, Chicago's St Patrick's Day celebrations have something for everyone.
Embracing Chicago's Rich Irish Heritage
Chicago's St. Patrick's Day celebrations are not just about wearing a green outfit or joining the crowd at Columbus Drive for the parade. It's more about acknowledging and appreciating Chicago's rich Irish heritage.
Irish American Heritage Center Festival
A key event that showcases this deep-rooted connection is the St. Patrick's Festival at the Irish American Heritage Center (IAHC). The festival presents an authentic slice of Ireland in Chicago, making it one of the most anticipated events on every true-blue Chicagoan's calendar.
The IAHC is a beacon for all things Irish, keeping alive traditions such as music, dance, and storytelling from across the Atlantic Ocean.
This vibrant cultural hub transforms into a lively celebration space during St. Patrick's day where you can witness traditional performances by talented Irish step dancers and enjoy foot-tapping tunes from bands like Shannon Rovers – well-known rovers who've mastered playing melodious notes on their prized possession: The bagpipe.
An Instagram post shared last year by 'thelimitlesscompass', perfectly captures how people come together to celebrate these enchanting traditions during this special occasion.
In addition to cultural programs and performances featuring local talents, there are also language workshops where you can learn Gaelic – spoken fluently among first-generation immigrants but less so today amongst younger generations of Irish-Americans.
If learning new languages isn't your thing though don't worry, you can still indulge in some traditional Irish cuisine. There's no better place to try authentic corned beef and cabbage or shepherd's pie.
For the wee ones, there are special activities designed to keep them engaged while introducing them to their cultural heritage. So it's a family affair that guarantees fun for everyone.
Key Takeaway: 
Chicago's St. Patrick's Day is more than just a parade; it's a vibrant tribute to the city's deep Irish roots. The festival at the Irish American Heritage Center offers an authentic taste of Ireland, from traditional music and dance performances to language workshops and delicious cuisine. It serves as a lively family-friendly celebration where all generations can connect with their cultural heritage.
FAQs in Relation to Chicago St Patricks Day
What does Chicago do for St Patricks Day?
Chicago celebrates with a river dyeing spectacle, vibrant parades, lively pub gatherings, and local neighborhood events reflecting its rich Irish heritage.
What day will Chicago dye River Green 2023?
In 2023, the tradition of dyeing the river green is expected to happen on March 17th, aligning with St. Patrick's Day.
Is Chicago busy during St Patrick's Day?
Absolutely. From locals to tourists alike, they flock to enjoy various festivities that transform the city into an Irish wonderland every year.
Why does Chicago dye the river green?
Dyeing the river green has been a beloved tradition in Chicago since 1962. It pays homage to Ireland and brings joyous visual flair to their celebrations.
Conclusion
Now you're ready to dive into the heart of Chicago St Patrick's Day. You've got the inside scoop on how this beloved tradition transforms a bustling city into an Irish spectacle.
You know about the eco-friendly dyeing of Chicago River, creating a brilliant green spectacle. You can feel the energy of marching bands and step dancers in your bones already.
You have earmarked must-visit spots for traditional corned beef and green beer. And, let's not forget about neighborhood parades that paint every corner with joyous celebrations!
So grab your best emerald outfit, soak up Chicago's rich Irish heritage, and be part of one unforgettable celebration!
Chicago St. Patrick's Day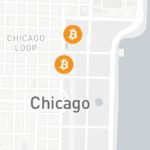 get all the information you need on all the fun and action. Bar crawls. Parade. Green river water.
Event Meta
Name
St. Patrick's Day Green River
Start Date
March 15, 2024 10:10 am
End Date
March 17, 2024 10:10 am
Chicago Christmas Tree Lighting