Chicago is home to some big celebrity names. While some stars are true natives who were born and bred here, others found their fame after calling the Windy City their home. Here are some of the biggest celebrities to come out of Chicago.

Kayne West
He was born in Atlanta, but Chicago has been a huge influence on him. He named one of his children Chicago, and he references the city at least ten times in his song "Homecoming." Kayne even earned an honorary doctorate from the Art Institute of Chicago.

Ben Savage
Ben Savage was a '90s TV staple on the show Boy Meets World and is a native Chicagoan. He briefly reprised his role as Corey Matthews in the spin-off show Girl Meets World.

Shonda Rhimes
Shonda Rhimes, a Chicago native, has created some of the most influential TV shows like Grey's Anatomy, Scandal, and How To Get Away With Murder.

Pete Wentz
The Fall Out Boy bassist was born in a suburb of Chicago and graduated from DePaul University.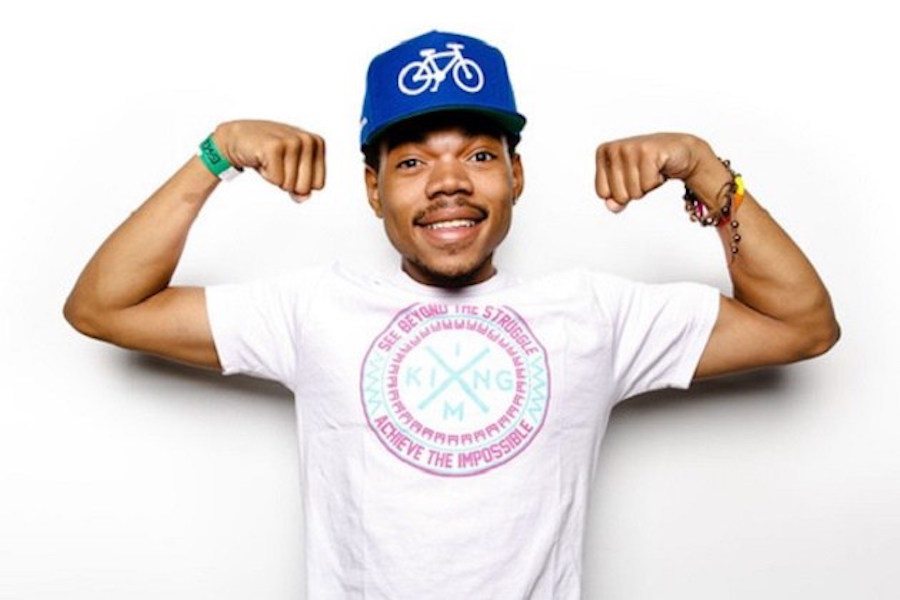 Chance the Rapper
Chance the Rapper hasn't forgotten about his hometown of Chicago even after hitting it big in the rap industry. Few other celebrities have done as much as Chance as he has donated millions of dollars to CPS.

Michelle Obama
Michelle Obama famously grew up on the southside of Chicago, and it was here in the city that she and President Barack Obama fell in love and shared their first kiss.

Harrison Ford
Harrison Ford was born on the northside of Chicago and graduated from high school in Park Ridge. He later went on to embody some of the most beloved characters on the screen, including Indiana Jones and Han Solo.

Hillary Clinton
Chicago has another famous politician who called Chicago home: Hillary Clinton was born in Chicago and later graduated from Wellesley College.

Oprah
While the TV mogul wasn't born in Chicago, Oprah has lived in Chicago for many years. She got her start on a small, local Chicago talk show, and the rest is history.

Gina Rodriguez
Gina Rodriguez of Jane The Virgin fame was born and raised on the northwest side of Chicago. She studied at St. Ignatius College Prep.

Hugh Hefner
Even though Hugh Hefner later called the Playboy Mansion his home, he originally lived in Chicago and graduated from the University of Illinois at Urbana-Champaign. Later, Hefner got a job at Esquire and went on to bigger things until his death in 2017.

Cindy Crawford
The gorgeous movie star says that her suburban Chicago upbringing is the reason for her persona of the "girl next store" and what helped her to keep her feet grounded even while living in Hollywood.

Jennifer Hudson
Before Jennifer Hudson was on American Idol, she called Englewood home. Since becoming famous, she still comes back to visit the city and her family often.

R. Kelly
R. Kelly is a celebrity turned notorious for his current lawsuit involving sexual abuse of teenage girls, one that Chicago definitely wishes we couldn't claim. Kelly was born in Hyde Park and still calls the Windy City home.

Lupe Fiasco
Lupe Fiasco dedicated his album The Cool to his time in Chicago when he was making music in his basement.

Bill Murray
As a proud Chicagoan, Murray can often be seen at Cubs games and other events around the city. He got his start at the Second City, which helped to propel him to fame on SNL later.

Karlie Kloss
Before Kloss was a supermodel, she was doing small-time gigs for tiny bridal magazines in the Chicagoland area.

Keke Palmer
Starting from a young age, Keke Palmer started to perform on stage in the Windy City and this is what helped her to understand the business fully.

Jennifer Morrison
Morrison was born and raised in the Chicagoland area and later graduated from Prospect High School. She studied at Loyola University and later went on to star in TV shows like Once Upon A Time, House, and How I Met Your Mother.

Vince Vaughn
Vaughn is another prod Chicagoan who continues to support his city's teams. He still lives in the city at his penthouse in the Palmolive building.