Andersonville: the land of coffee shops, quirky bookstores, and feminist sex-toy shops. Perhaps you've been to Drag Brunch at Hamburger Marys or maybe you've delighted in the wonders of Ann Sather's cinnamon rolls. Whatever your reason may be for visiting Andersonville, you have to add another to the list. Visit these 10 bars, scattered up and down Clark Street, for the ultimate Andersonville bar crawl.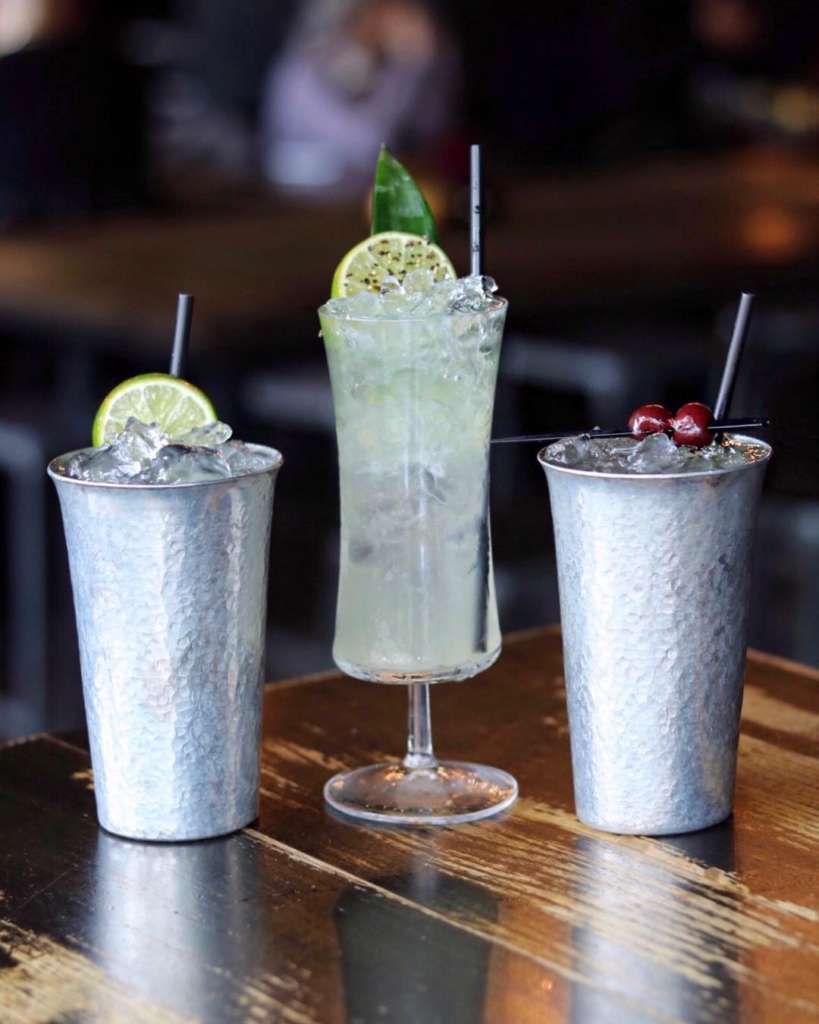 Little Bad Wolf | 1541 W Bryn Mawr Ave
"What a big beer list you have!" a crawler exclaimed. "The more the merrier, my dear," Little Bad Wolf replied. This isn't a fable or fairytale: it's reality and it's all in Andersonville. Get to the bar of Little Bad Wolf and pour your heart out to a hearty pour. Quirky, eclectic, and friendly, Little Bad Wolf has a massive beer list (100+) and plenty of bourbon to go around. Little Bad Wolf welcomes you with friendly servers and plenty of cold beer so be sure to come early and stay late (2 am close!)!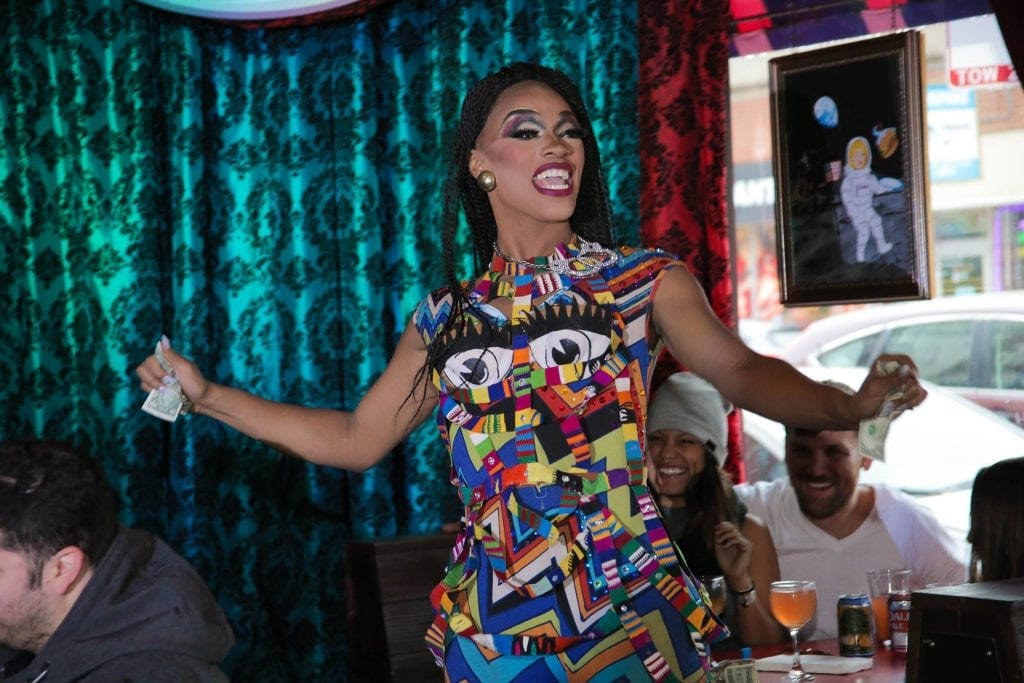 Hamburger Mary's (Andersonville Brewing) | 5400 N Clark St
Home to Mary's Attic, Drag Brunch, and its own nano-brewery, Hamburger Mary's is an electrifying combination of humor and charm. This place is ideal for a bar-crawl because of its approachable atmosphere and hometown feel with unique and small-batch brews from Andersonville Brewing. Sports fans rejoice: Hamburger Mary's brewery, Andersonville Brewing, also has plenty of screens for all your game-day needs. Be Mary! 
*Of course, should you ever come here without the intention to bar crawl, Hamburger Mary's Attic has an energetic Tea Dance (every first Sunday), Hambingo (on Mondays and Thursdays) in the Dining Room, as well as Drag Brunch (think Ed Debevick's with Drag Queens).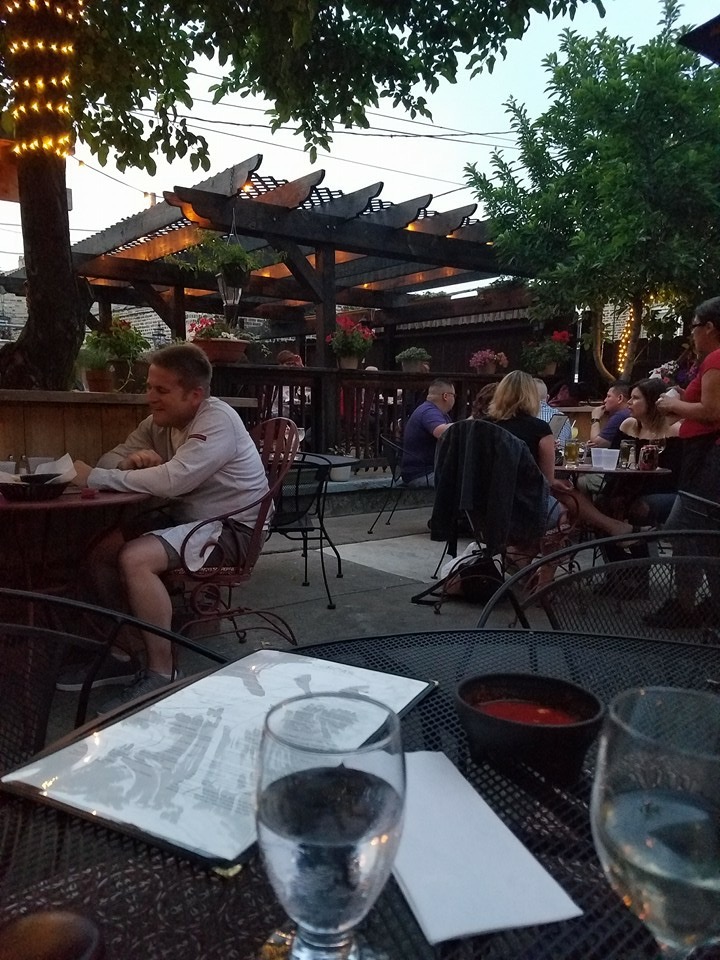 Cescas Margarita Bar & Grill "CMBG" | 5403 N Clark St
You know that feeling when you're at home blending your margarita (with a mix) and eating tortilla chips with some Velveeta cheese dip? You're cozy and unbothered. Well, Cescas Margarita Bar & Grill effortlessly brings you that comfortable, relaxed vibe from home with elevated drinks and food (should you so desire). Welcome to an authentic cantina with exposed brick, complete with tamales, guacamole, and massive, crafted margaritas! Enjoy your new favorite home for margaritas and better-queso: CMBG!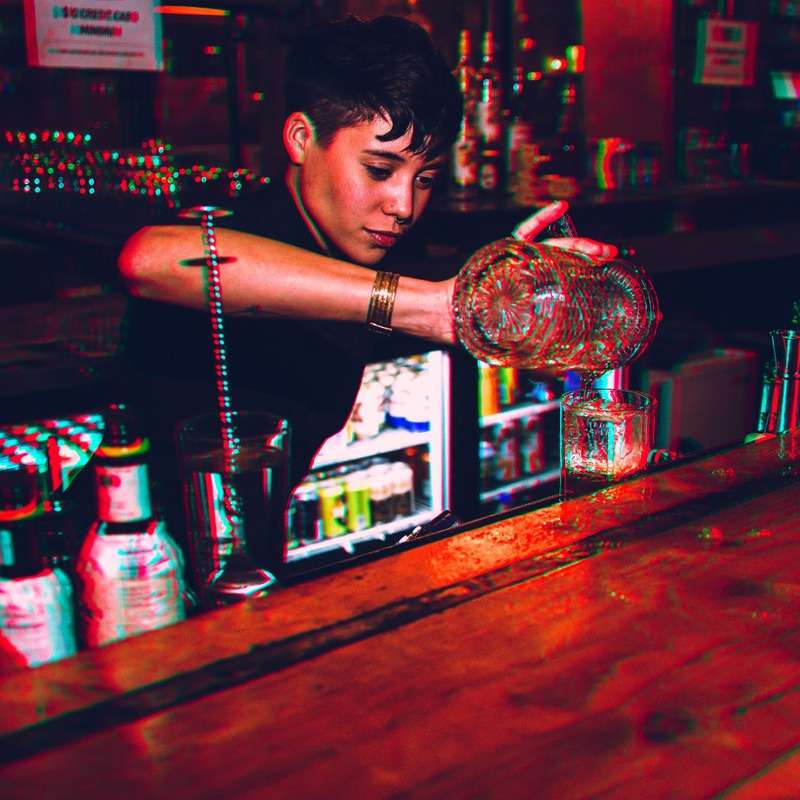 Replay | 5358 N Clark St
Not your typical crawl space, but a favorite among millennials and other generations alike, Replay marries the joys of an arcade with the delights of alcohol. Replay in Andersonville is a fan-favorite and its corner-location is ideal for a pick-me-up in the middle of your crawl. Play Pac-Man, Air Hockey, or aim for some hoops while you make some friends (or rivals!) along the way.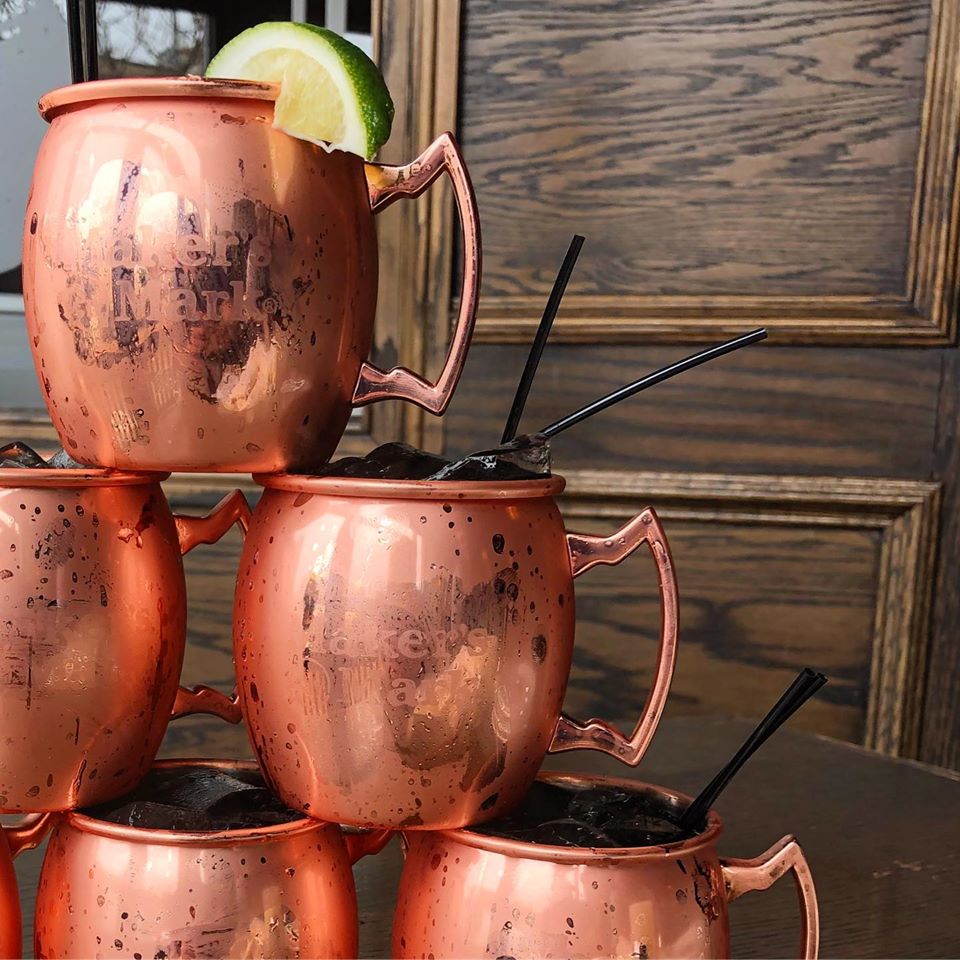 Lady Gregory's Irish Bar & Restaurant | 5260 N Clark St
It's like a library and pub got married; minus the noise-free area. Warm welcomes, long beer-lists, and a variety of seating options for you and your fellow crawlers, Lady Gregory's' Irish Bar and Restaurant is ideal for sharing a drink and creating conversation. Of course, Lady Gregory's looks a lot more upscale than your typical bar-crawling spots. However, it is the ultimate Andersonville bar: literary references, quirky and eclectic, completed by an afternoon boozy beverage!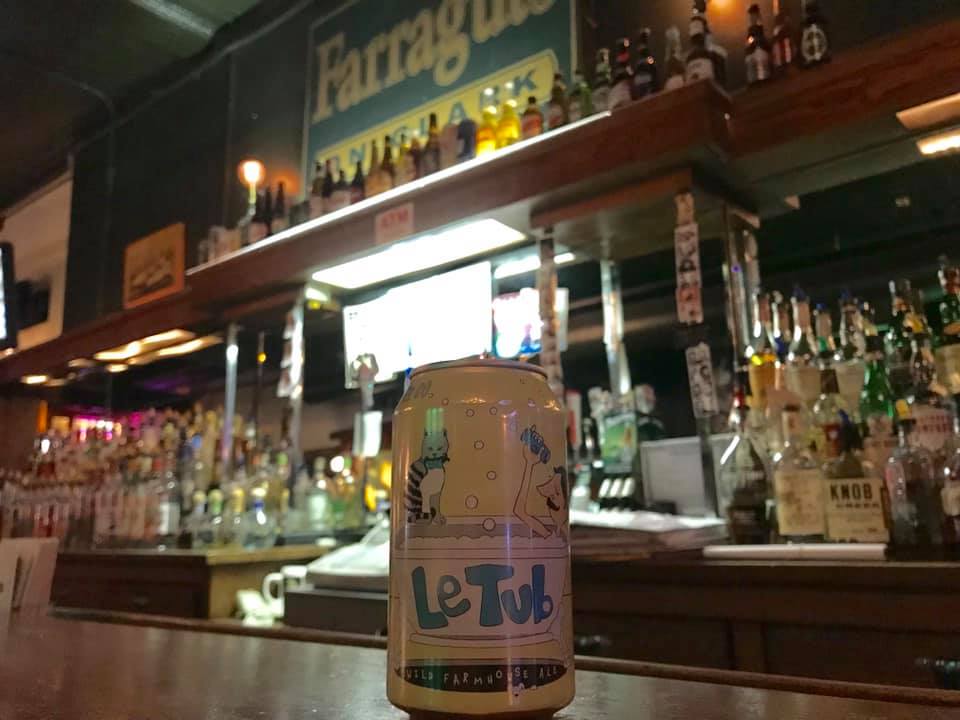 Farraguts on Clark | 5240 N Clark St
No frills. No nonsense. All fun. Farraguts on Clark is a favorite watering hole for locals, regulars, and crawlers alike — and you'll see why. Complete with a crooked chandelier, crafts, and domestics, along with a jukebox, you're sure to enjoy this relaxed atmosphere with reasonably priced beverages! Make friends and delight in the nuances of crawling in Andersonville.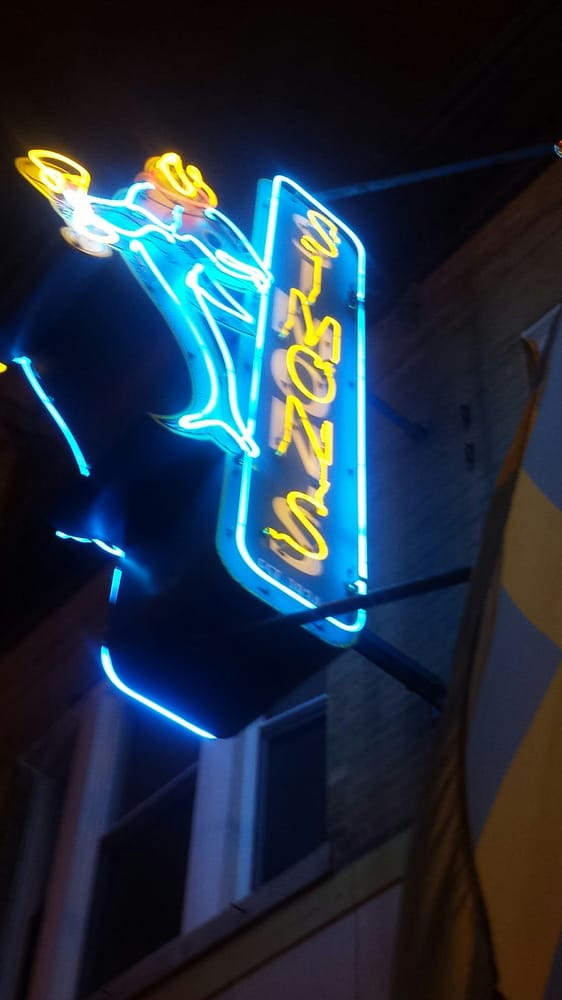 Simon's Tavern | 5210 N Clark St
You can't miss this place on Clark: there's a neon fish wearing a Viking hat…. Oh and that fish is holding a martini. Swedish-immigrant founded speakeasy turned bar, Simon's Tavern is the ultimate dark but comfortable bar for your crawl (get lucky and grab a seat at the couch by the fireplace!). Word to the wise: replace your shot of Malort with that of the sweet notes of Swedish Glogg (a mulled wine). Complete with a jukebox and ghosts, Simon's neighborly vibe and drinks are ideal for your crawl.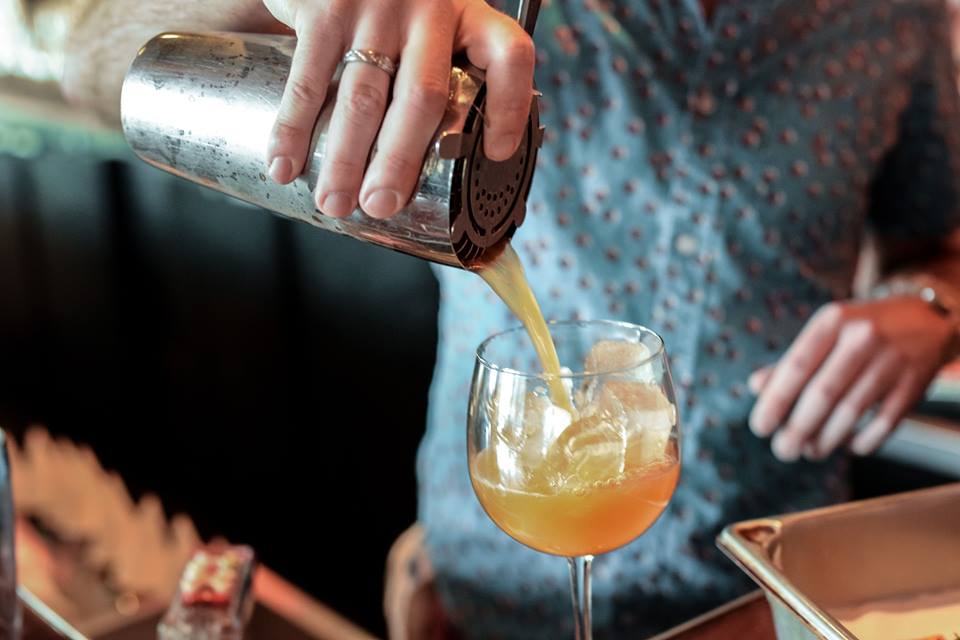 Hopleaf | 5148 N Clark St
Belgian-inspired tavern, Hopleaf offers an extensive list of brews and delicious dishes (see Belgian fried chicken). Not a screen in sight, Hopleaf offers an uninterrupted space for conversation and drinking. Perfect to close your crawl on Clark — Hopleaf will give you space to gently ease your drinking for the day while still trying unique beers (did someone say mead?)!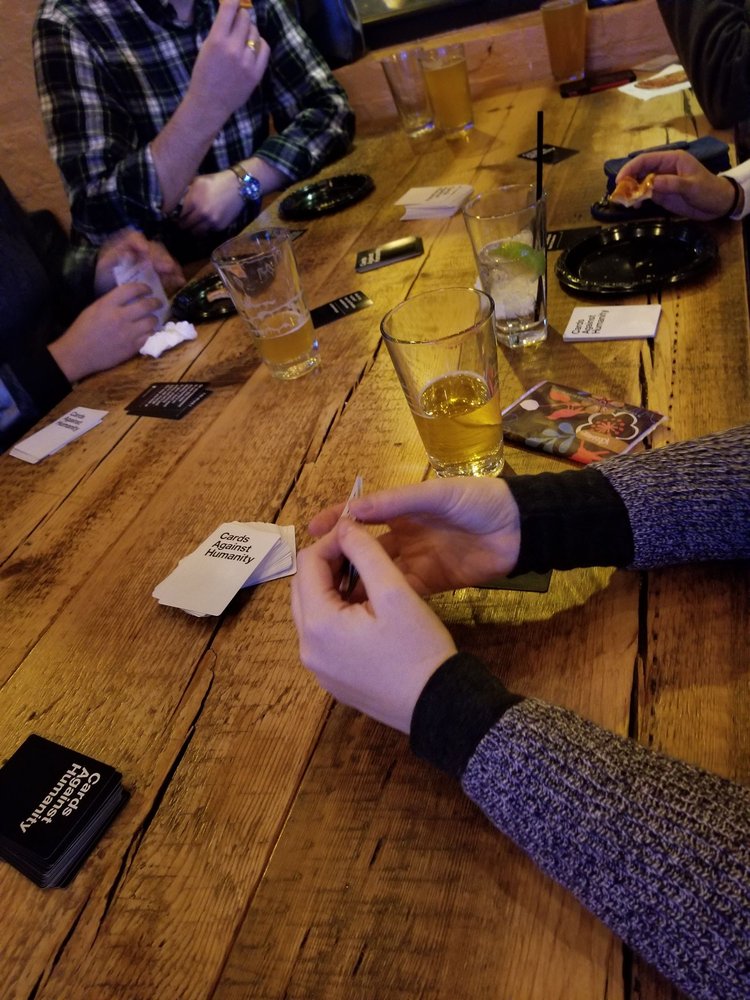 Meeting House Tavern | 5025 N Clark St
Invigorate your bar crawl at Meeting House Tavern. You'll find plenty of brews (and other inventive drinks!), food offerings from Hutch (next door), and classic bar games. Flex your muscles at Skee-Ball and shuffleboard while downing an alcoholic slushy. Discover camaraderie and forge friendships at Meeting House Tavern.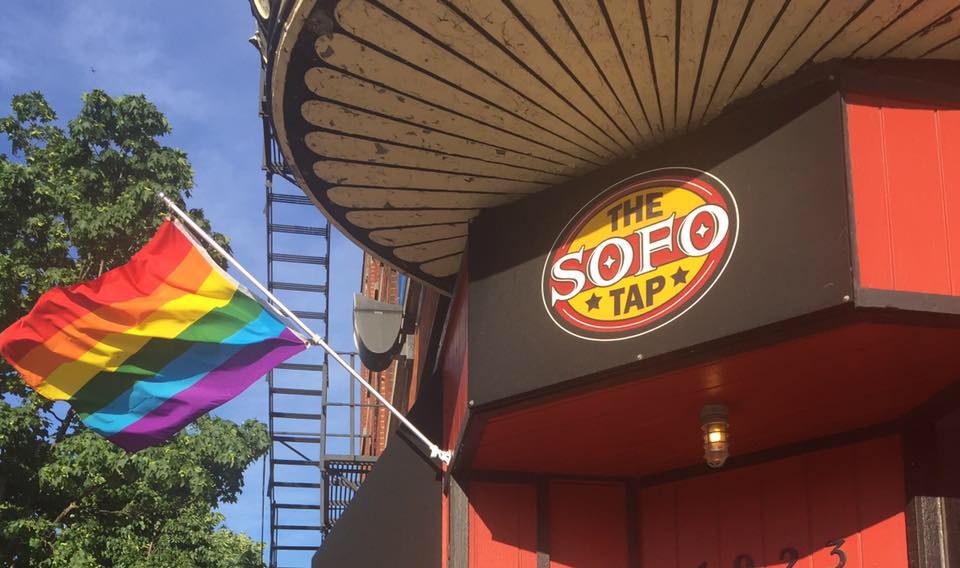 The Sofo Tap | 4923 N Clark St, 1st Floor
After all that crawling, sometimes you just need to get to the corner tavern and hang out in their garage. The Sofo Tap can do that for you – and more! When the sunshine greets us, The Sofo Tap converts its garage into a quaint and whimsical beer garden. Bringing you the joys of the neighborhood, this tavern is dog-friendly, LGBTQ-friendly, and most of all, crawler-friendly!
Andersonville is the land of the indie, LGBTQ+, and approachable hipsters. Crawl all up and down Clark Street and guzzle the brews or chow down on some small bites!
At UrbanMatter, U Matter. And we think this matters.
Tell us what you think matters in your neighborhood and what we should write about next in the comments below!