Sure, concerts are cool, but have you ever walked into a bar where live musicians casually cover your favorite song and you didn't even have to pay for it? That's the shit in Chicago, where bars with live music run rampant. Catch a free show, or just a small cover charge, almost any night of the week at these bars with live music near you.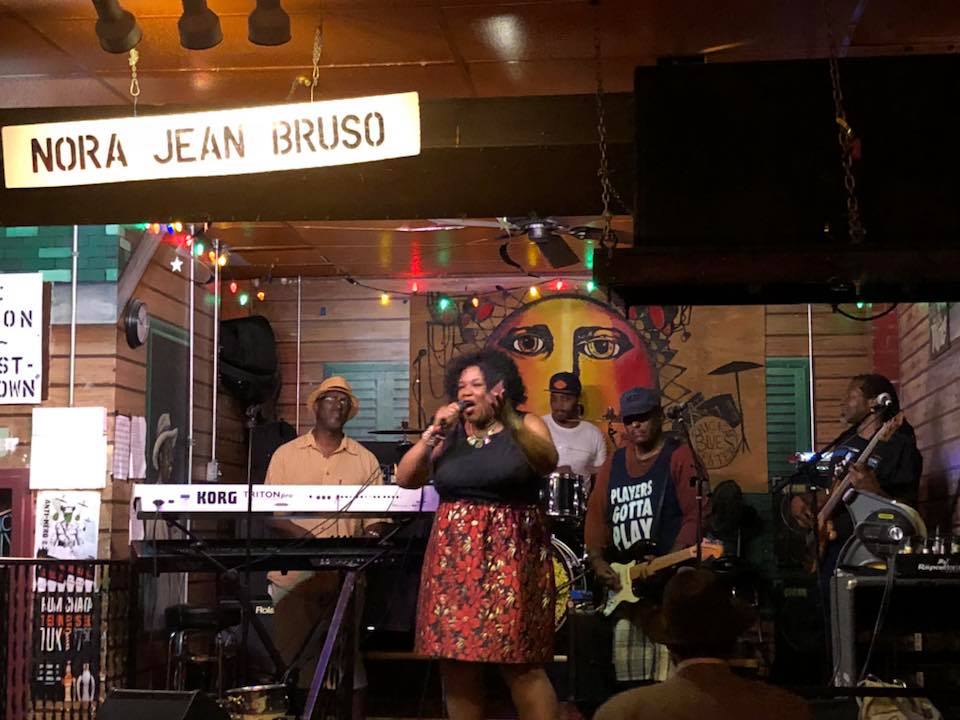 Kingston Mines | 2548 N Halsted St
Chicago's quintessential blues bar since 1968, Kingston Mines has rotating musicians that you can enjoy for free. When they do charge cover, it includes access to all shows for the night, so don't shy away from a meager $10.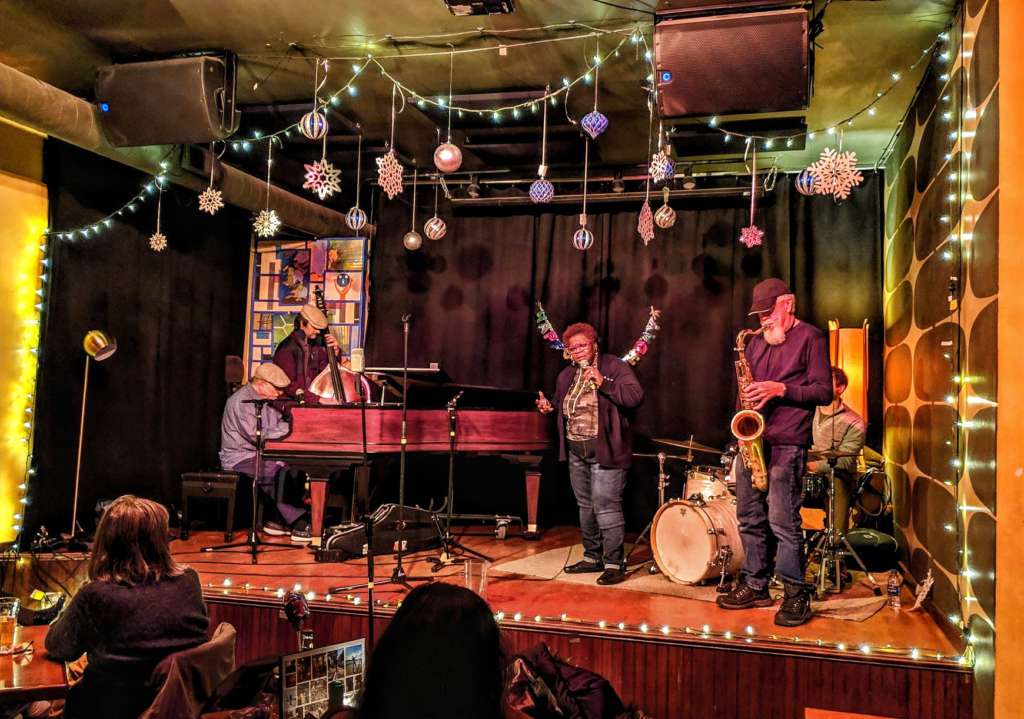 Hungry Brain | 2319 W Belmont Ave
Jazz music pours from the tiny stage at Hungry Brain, a bar that's totally hit or miss on how busy it will be. You could come on a Saturday night and find a few stragglers, or happen upon a Sunday where every guest in the bar is dancing to George Benson.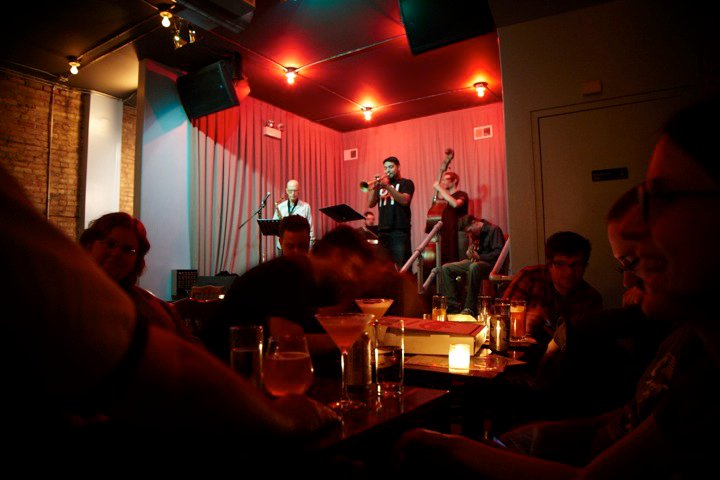 The Whistler | 2421 N Milwaukee Ave
Nightly performances are always expected at The Whistler, including live music, but occasionally, you might find yourself there in the middle of a DJ set on '90s night. Either way, this one of the best bars with free live music if you're in the mood for dancing.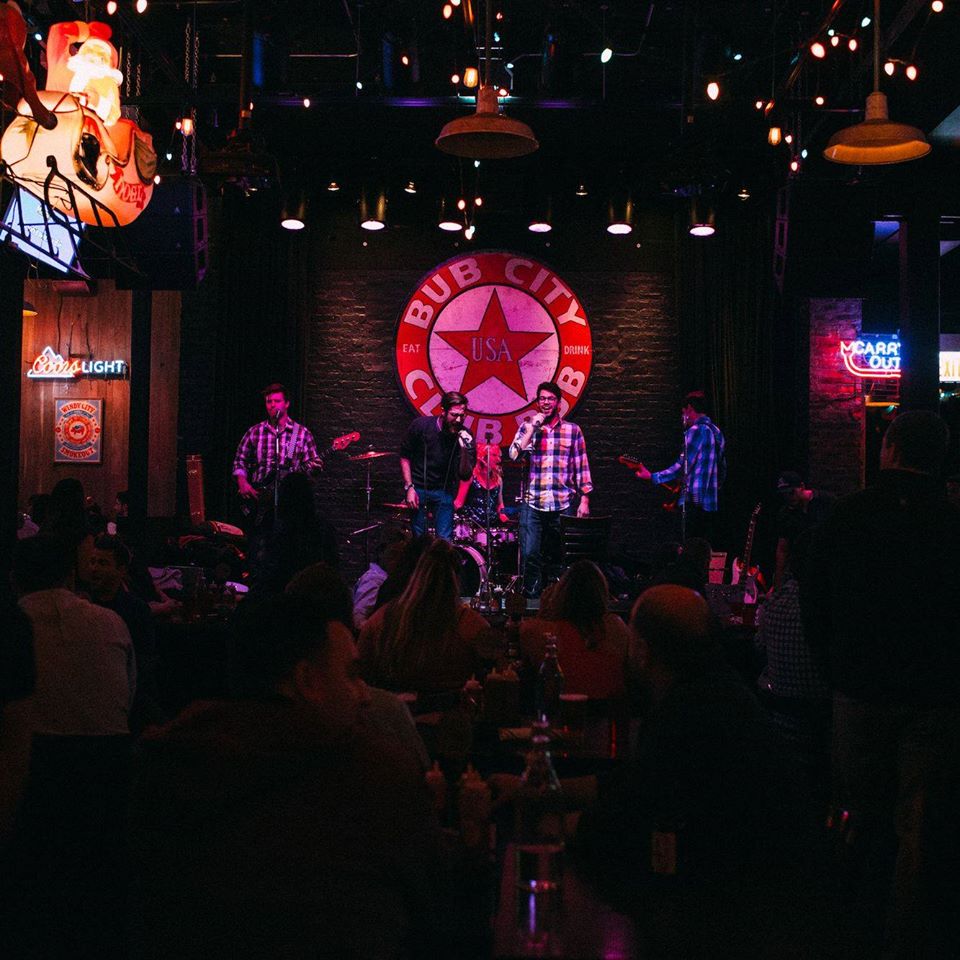 Bub City | 435 N Clark St
One of the only places in Chicago that really embraces live country music (gotta head to Nashville for more of that), Bub City offers reservations for their live music performances, starting around 9 pm every night. No cover needed.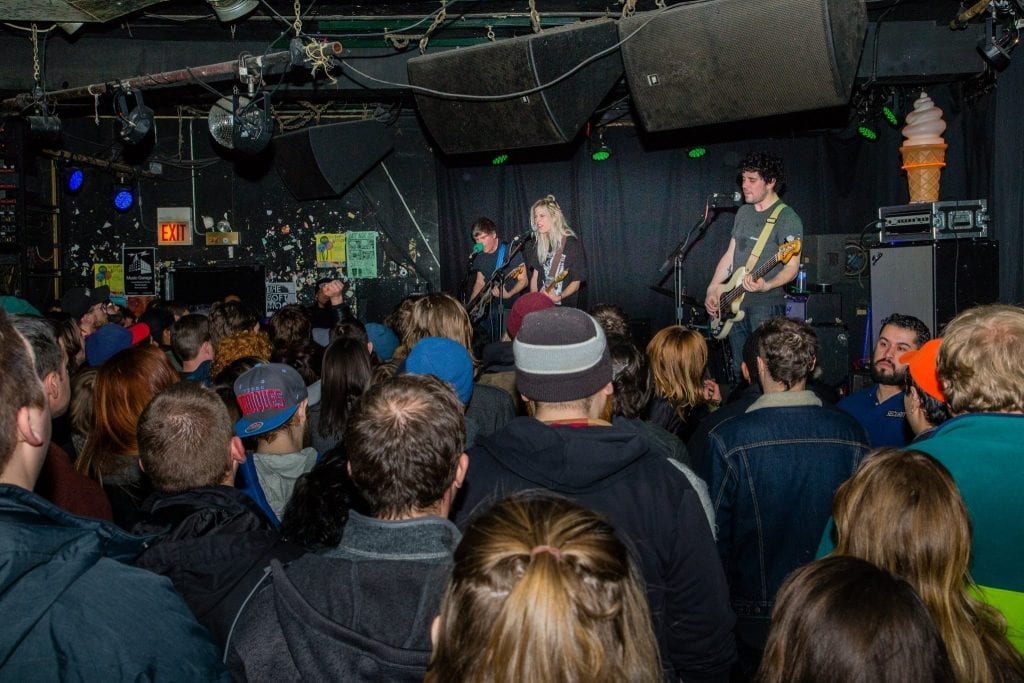 Empty Bottle | 1035 N Western Ave
Empty Bottle almost never charges for their live shows, but if they do, it's rarely ever more than $5. They have live performances nearly every single night, ranging from music to comedy to karaoke.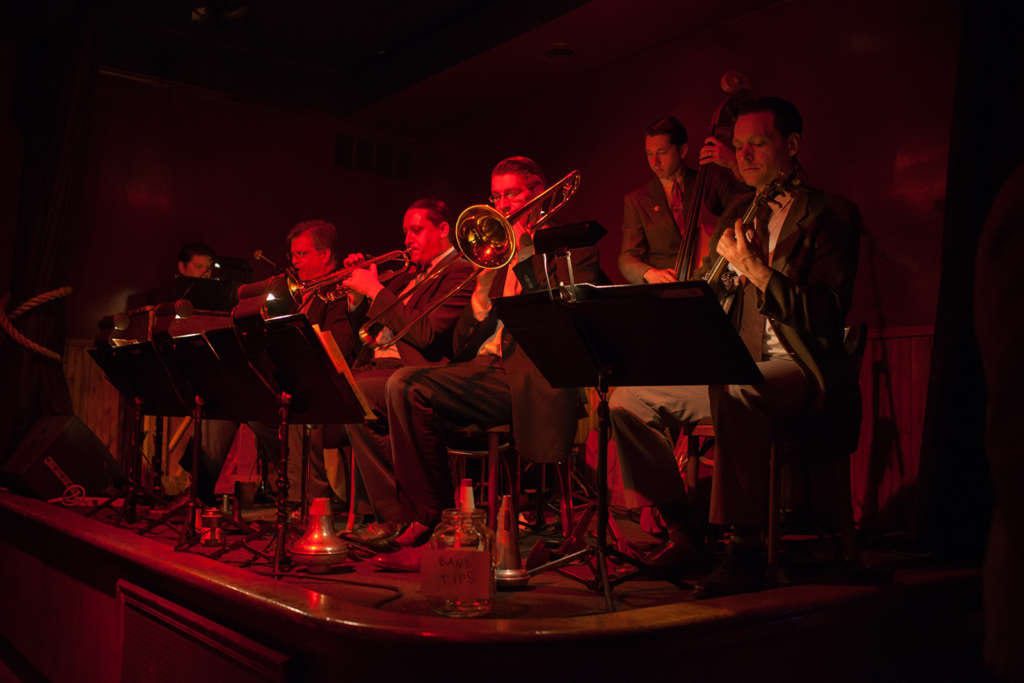 California Clipper | 1002 N California Ave
Everything awash in a crimson glow, California Clipper first appears divey, but is actually quite classy as far as cocktails, ambiance, and live shows go. Live performances range from singer-songwriter shows to jazz bands to cabaret.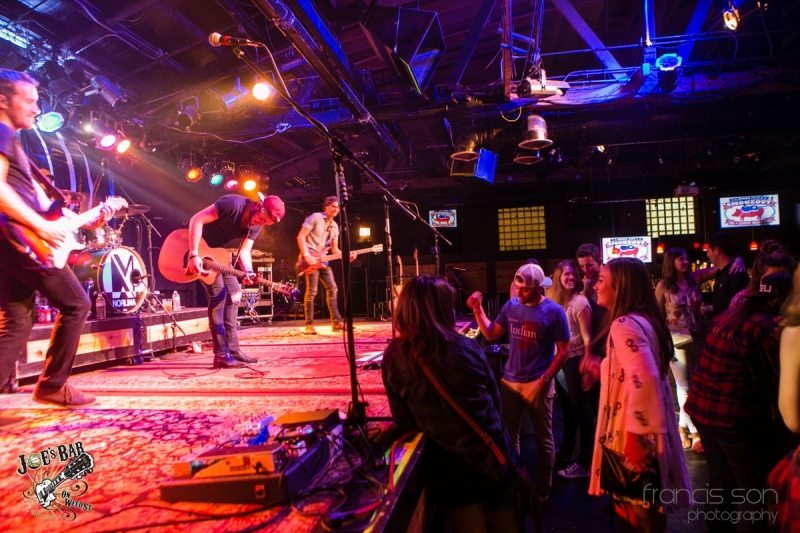 Joe's On Weed St | 940 W Weed St
Hosting Chicago-born bands, as well as rising stars, Joe's on Weed is a staple in this city, so if you haven't been, well, get to it. Tickets are required here, but they range from $10 – 20, and you can grab a drink before the show.