Whether you just got engaged, you're throwing a surprise birthday party, or celebrating any major milestone, a stunning cake will leave a lasting impression on your guests. Check out these local shops offering up the best cakes in Chicago.
View this post on Instagram

When you order a cake on the website- you can customize your colors and choose something bright to distract from a cloudy day (even though the chocolate alone helps)

A post shared by Bjorn Cakes (@bjorncakes) on Oct 17, 2020 at 2:07pm PDT
1332 N Halsted, Chicago, IL 60642
This sophisticated shop claims to be the only cake company in Chicago using organic butter & eggs. Their cakes are guaranteed to taste as good as they look! Choose from a variety of flavors, buttercream, and fillings including Belgium Chocolate, White Chocolate Italian Buttercream, or Creme Brulee. Check out their portfolio for artful creations that range from a 5-tiered wedding cake to a Finding Nemo's themed children's cake.
View this post on Instagram

Pumpkin spice and everything nice…that's what our Pumpkin Cheesecake is made of! Come try our seasonal favorites this week

A post shared by Molly's Cupcakes Chicago (@mollyscupcakeschicago) on Oct 26, 2020 at 2:09pm PDT
2536 N Clark St, Chicago, IL 60614
Wait, who's Molly? Miss Molly was Founder Johnny's third-grade teacher and an awesome cupcake baker! In honor of Molly as a way to help children, a portion of profits is donated directly to schools in the community. From their famous center-filled cupcakes to a fun sprinkles station, life is sweet at Molly's. Grab a cupcake (or two), a few treats, and you'll be smiling from ear-to-ear.
1635 W Walnut St, Chicago, IL 60612
Tying the knot soon? Pastry Chef Mary Winslow has been baking up wedding cakes for decades. Couples can choose from lace, basket weave, ribbon flowers, or other timeless designs. Or if you have something particular in mind, go with a custom design. Tack on some "ugly truffles" and "damn good cookies" and you'll be in heaven on your special day.
View this post on Instagram

Don't wait till the last minute to pre-order our devilishly delicious Halloween treats on both of our locations (Streeterville and Lincoln Park). We are now accepting pre-orders for this coming weekend. #halloween2020 #halloweendesserts #sweetmandybs #chicagosbest #chicagosbestbakery

A post shared by SweetMandyBs (@sweetmandybs) on Oct 27, 2020 at 6:35am PDT
1208 W Webster Ave, Chicago, IL 60614
In 2002, Sweet Mandy B's opened its doors to sprinkle some magic into the community. And with their old fashioned vibes and pastel colors, this neighborhood favorite evokes a sense of warmth and nostalgia. From Adult Cakes and Holiday Cakes to Special Occasion Cakes and a neverending selection of cupcakes, there's something for everyone at Mandy B's!
1736 W Division St, Chicago, IL 60622
Make your wedding dreams come true! If you're looking for the perfect wedding cake, consider Alliance. Their team will work with you to select the ideal combination of fillings, flavors, and designs to suit your specific wedding vision. In addition to (or in lieu of) a wedding cake, they offer a variety of mini desserts, French and American, to create a mouthwatering sweet table.
---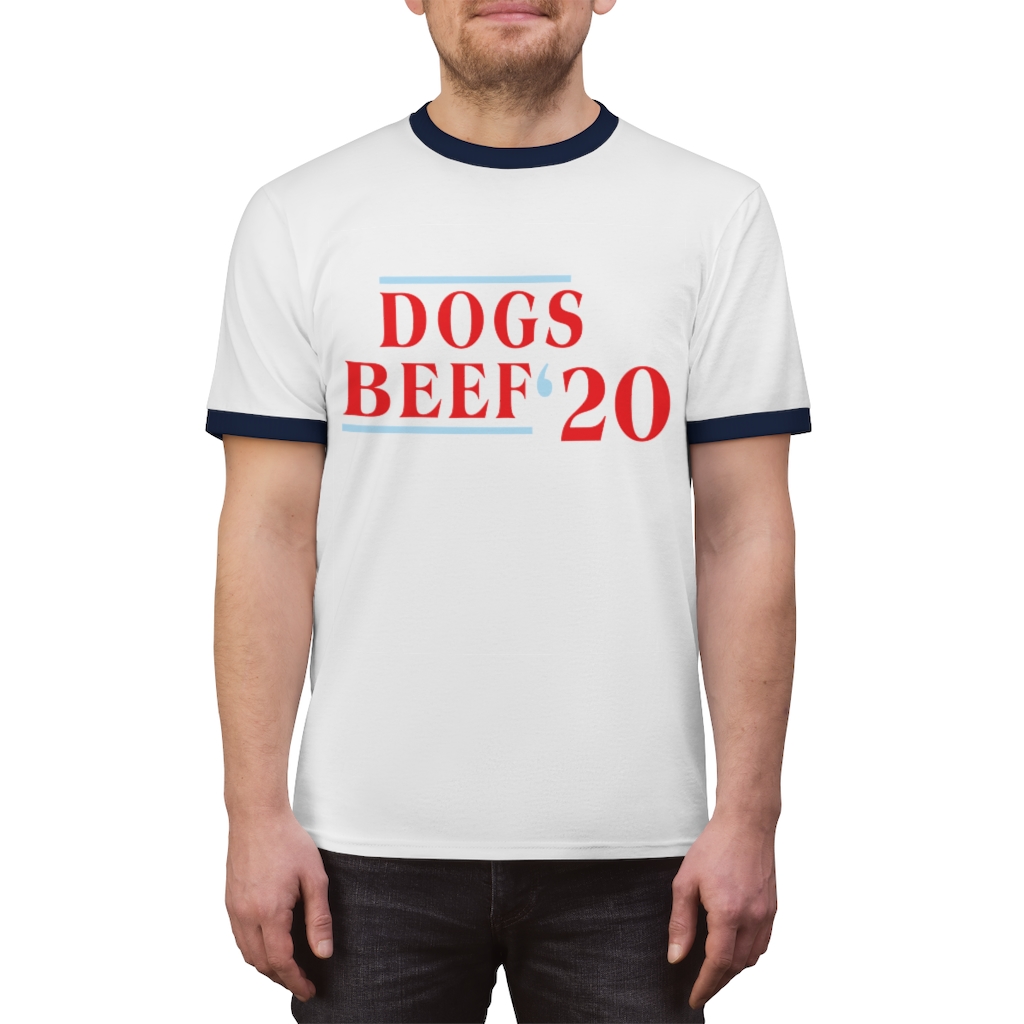 Dogs/Beef 2020 T-Shirts Now!
Need a t-shirt that's as Chicago as anything? Try out the Dogs/Beef 2020 t-shirt out now!
View the Best Pizza Places in Chicago
---
2246 W North Ave, Chicago, IL 60647
The folks at BAKE are serious about their sweets. In fact, they start each morning with around 20 to 30 freshly baked pastries. They're also serious about their cakes. German Chocolate Cake, Oreo Cake, Rainbow Cake, Nutella Malt Cake …yep we'll take 'em all.
At UrbanMatter, U Matter. And we think this matters.
Tell us what you think matters in your neighborhood and what we should write about next in the comments below!
Featured Image Credit: Cake Sweet Food Chicago on Facebook
READ MORE LIKE THISDOWNLOAD THE URBANMATTER APPFIND PARKING
The post Where to Find the Best Cakes in Chicago appeared first on UrbanMatter.