Jewish delis and the food they serve have become an essential part of the American food landscape; from matzo ball soup to lox and bagels, to pastrami on rye and even challah French toast, the influence of what is largely Ashkenazi Jewish cuisine has played its own part in the hodgepodge that is American food. Like other big cities, Chicago has its own array of options for enjoying these dishes— check out these beloved Jewish delis to try on your next lunch break!
5501 N Clark St, Chicago IL 60640
Opened in 1990 in Edgewater, JB's has been offering soups and sandwiches to hungry Chicagoans for years. In addition to pastrami sandwiches, Reuben sandwiches, and chicken noodle soup, one of the deli's best-sellers is their nova lox.
1309 W Wilson Ave, Chicago IL 60640
Set apart somewhat by its commitment to serving vegan Jewish deli fare, Sam & Gertie's (named for husband-and-wife duo Sam and Gertrude Stuart) offers a variety of bagels, sandwiches, latkes, soups, and more. Satisfy your craving for traditional Jewish deli food while being kind to our animal friends!
5500 S Cornell Ave, Chicago IL 60637
This Hyde Park deli opened in 1960, and deli-owner Morry Orman (whose daughter is financial advisor Suze Orman) eventually opened more locations of the popular deli in Chicago. The institution boasts "triple-decker sandwiches" piled high with delicious deli meats— among them is the particularly well-loved corned beef.
View this post on Instagram

The THICKEST bagel and lox sandwich I've ever had. Pretty damn tasty too #chicago

A post shared by MADDIE | Food & Drinks (@mad_eatsworld) on Aug 26, 2018 at 12:21pm PDT
3107 N Broadway, Chicago IL 60657
Based in Lakeview, The Bagel offers a huge selection of simple-but-delicious foods. Featuring everything from the Jewish traditional (matzo ball soup, lox, and fried kreplach) to the almost-diner-like (cheeseburgers, buttermilk pancakes), The Bagel's menu covers any and all bases when it comes to your appetite. Don't forget the impressive selection of omelets— breakfast is served!
---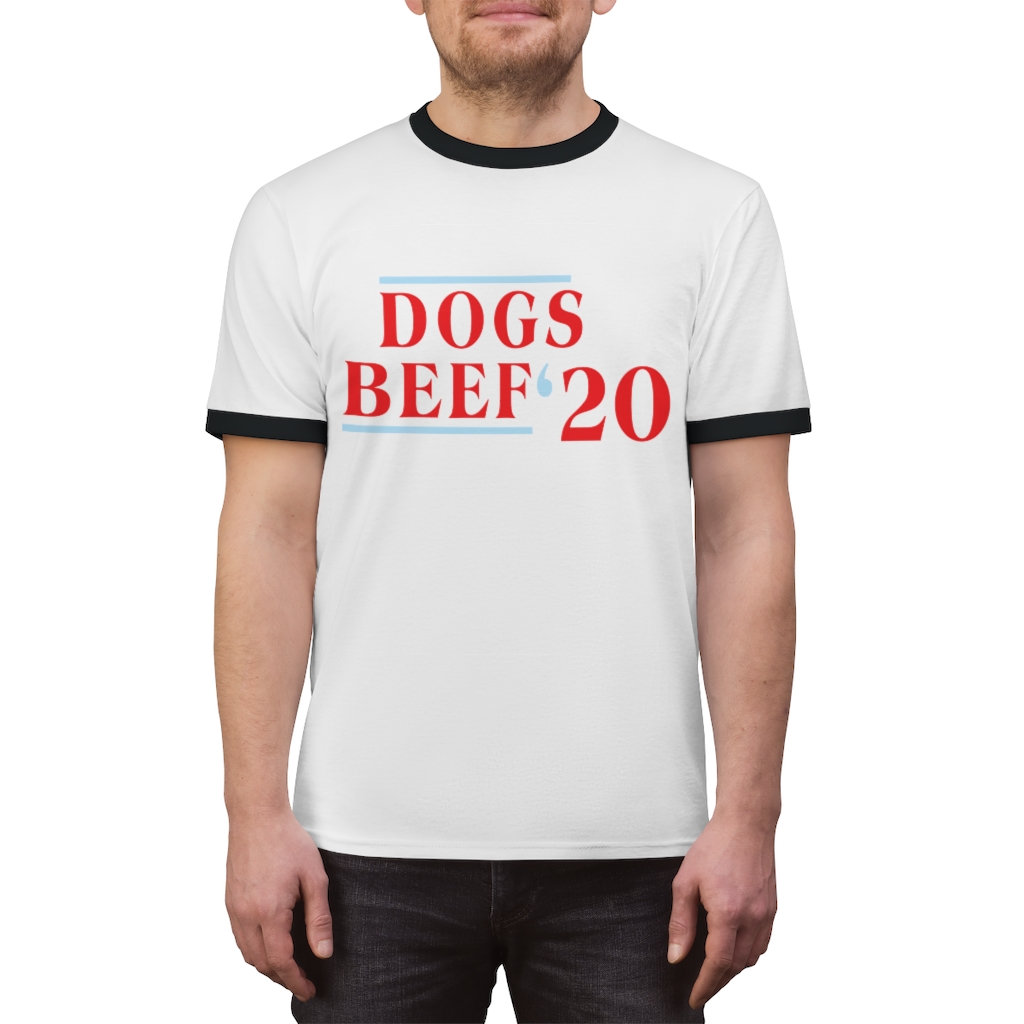 It's Election SZN Merch at the UM Merch Store!
Dogs & Beef 2020 is the only way to vote this election season. Grab your tee today and head to one of the Jewish delis in Chicago
View the Best of the UM Merch Store
View this post on Instagram

Manny's breakfast @ home – Tasty provided by @soltanenator #mannysdeli

A post shared by Manny's Deli (@mannysdeli) on Aug 2, 2020 at 7:43am PDT
1141 S Jefferson St, Chicago IL 60607
Start the day off right with any of the selections on Manny's breakfast "favorites": corned beef hash and eggs, a breakfast Reuben (?!), lox and a bagel, or challah French toast are just a few of your options. If you can't make it in until lunchtime, try the highly-recommended matzo ball soup.
At UrbanMatter, U Matter. And we think this matters.
Tell us what you think matters in your neighborhood and what we should write about next in the comments below!
Featured Image Credit: Morry's Deli Instagram
READ MORE LIKE THISDOWNLOAD THE URBANMATTER APPFIND PARKING
The post The 5 Best Jewish Delis in Chicago appeared first on UrbanMatter.