The Chicago Bears lost to the Los Angeles Rams Monday night by the score of 24-10. It was frustrating. It was ugly. It was every single negative aspect you have absorbed of bad Bears football the past 20 years balled up into one game, on national television, against a team that was dismantled one week prior.
The Chicago Bears stink. And that's a fact. But they can improve and that's why I'm here. These 5 easy steps are how the Chicago Bears get better. It's how they go from a 5-2 team that the entire NFL deems as fraudulent to a potential playoff team that we treat a little better but will still probably be bounced in the wild card round. Now I know everyone reading this is going to scroll looking for the "Change at Quarterback" section. I'm sorry, but it's not here. We get it already, Nick Foles is not good. But neither is Mitchell Trubisky and the latter had 3 years with this team to prove otherwise and didn't. Our QB situation is terrible no matter who is in and that's the truth of the matter.
Here's what else needs to be fixed while I'm here.
Matt Nagy is at the podium following #CHIvsLAR.@Hyundai | #DaBears https://t.co/MilhPGwkkf

— Chicago Bears (@ChicagoBears) October 27, 2020
Matt Nagy Needs to Be Done Calling Plays
Fire Matt Nagy into the sun. I don't care how you do it but strap him to a rocket ship the size of his ego and launch him into orbit…as a play-caller. It's not working. It hasn't worked and I feel like I'm not being out of pocket here when I say that it's insanity to watch him continue to try and scheme against defenses. Matt Nagy is a good leader. Players want to play for him and that's all well and good. But the Bears' offensive woes start in one place and one place only and that's with Nagy's lack of play-calling abilities. Before anything else, it's time to hand over that obnoxious laminated Harry Potter novel of a play sheet and give someone else a shot.
It is simply unacceptable to continue down this path and continue to refuse to adjust as the game progresses, or failure to learn from past mistakes. Pitching the ball to Cordarrelle Patterson on a 4th and 1 is egregious. After a deep bomb to Allen Robinson early in the 4th quarter, the Bears had a chance to grab a TD, and failed to convert anything from the Rams 20. The play-calling doesn't compliment anything else happening on the field.
"Be You" was fun for five minutes but you suck, and when it boils down to it, it's the reason the Bears offense wouldn't score on the Little Giants.
View this post on Instagram

Rook makin' plays. #CHIvsLAR

A post shared by Chicago Bears (@chicagobears) on Oct 26, 2020 at 6:00pm PDT
It's Time to Unleash Cole Kmet and Darnell Mooney
It's 1st and 10 and you're at your own 18-yard line after giving up an easy touchdown. A good gain on first down is necessary to answer and in order to give your defense some time to rest, so what do you do? You draw up something down the field to one of your most talented playmakers. It's not a difficult concept and what do you know, it worked. Nick Foles connected with rookie Cole Kmet on a 38 yard gain to get the drive rolling.
So, what happened during the rest of the game? Kmet saw one more target and it was on the same drive on a play where Foles extended outside the pocket and stuffed a rifle into Kmet nestled on the left hash. If the Chicago Bears want more success on offense they need to incorporate their talent on offense rather than continue to try and jam this outlandish idea of a game plan that doesn't work down our throats. Demetrius Harris doesn't work. Jimmy Graham doesn't work between the 20's. Anthony Miller works like a TV remote that you need to slam against your palm three times to get the batteries to work again because you're too lazy to get up and change them out.
Without Tarik Cohen, there's no dynamic element to the offense, but increased usage of the rookies, Kmet and Mooney, is the catalyst that allows more down-the-field offense, thus opening up Montgomery, Robinson, and others to execute and extend drives. It's not rocket science in today's NFL but for some reason, Matt Nagy hasn't seemed to figure it out yet. Don't fret though because I just did for you.
The Offensive Line
Germain Ifedi looks like a turnstile at Six Flag and Rashaad Coward moves like a small child trying to run in a pool. The Bears offensive line is without a doubt their biggest personnel issue and it showed against the Rams pass rush. Nick Foles was not good but he also had no time to throw the ball. David Montgomery wasn't good but he had no holes to run through. The Chicago Bears offensive woes begin on the field with the offensive line. There is no sync or chemistry between them. The veterans who are supposed to be holding it down are trash too. It's an abomination from top to bottom and the injuries to James Daniels and now Cody Whitehair are only going to make it exponentially worse.
A viable replacement is on another NFL roster right now, he's probably not just sitting on his couch waiting for a call, so Ryan Pace is going to have to get creative in trying to bring in someone who can help right this ship but judging by Pace's history acquiring offensive talent we probably shouldn't hold our breath with that one.
Chicago Bears Not-So-Special Teams
One week after Cairo Santos miraculously won NFC Special Teams Player of the Week, Ted Ginn Jr. likely won himself NFL Special Teams Worst Player of the Year. I get that the Bears lost their All-Pro punt returner, Tarik Cohen, early this season, but Ginn isn't it. I'd be surprised if Ginn returns more yards than his age the rest of 2020: that's how bad it is. Last night, Rams punter Johnny Hekker looked like the greatest to ever play the game, saying screw the 20-yard line and pinning the Bears inside their own 5 on multiple occasions. Part of that is attributed to just how good Hekker is but another (very large) portion of that falls on Ted Ginn's shoulders for refusing to field a single punt. He looked like a tee-ball player afraid to catch the ball as it flew towards him. He let everything bounce and roll, nothing was done with any sort of urgency and aggressiveness and it put the Bears offense (which already is terrible) in an even worse position.
This should be the last time Ginn is back to return punts, but then again the Bears play the Saints next week—Ginn's old team—so Matt Nagy is probably holding on praying for a revenge game out of the 35-year-old.
---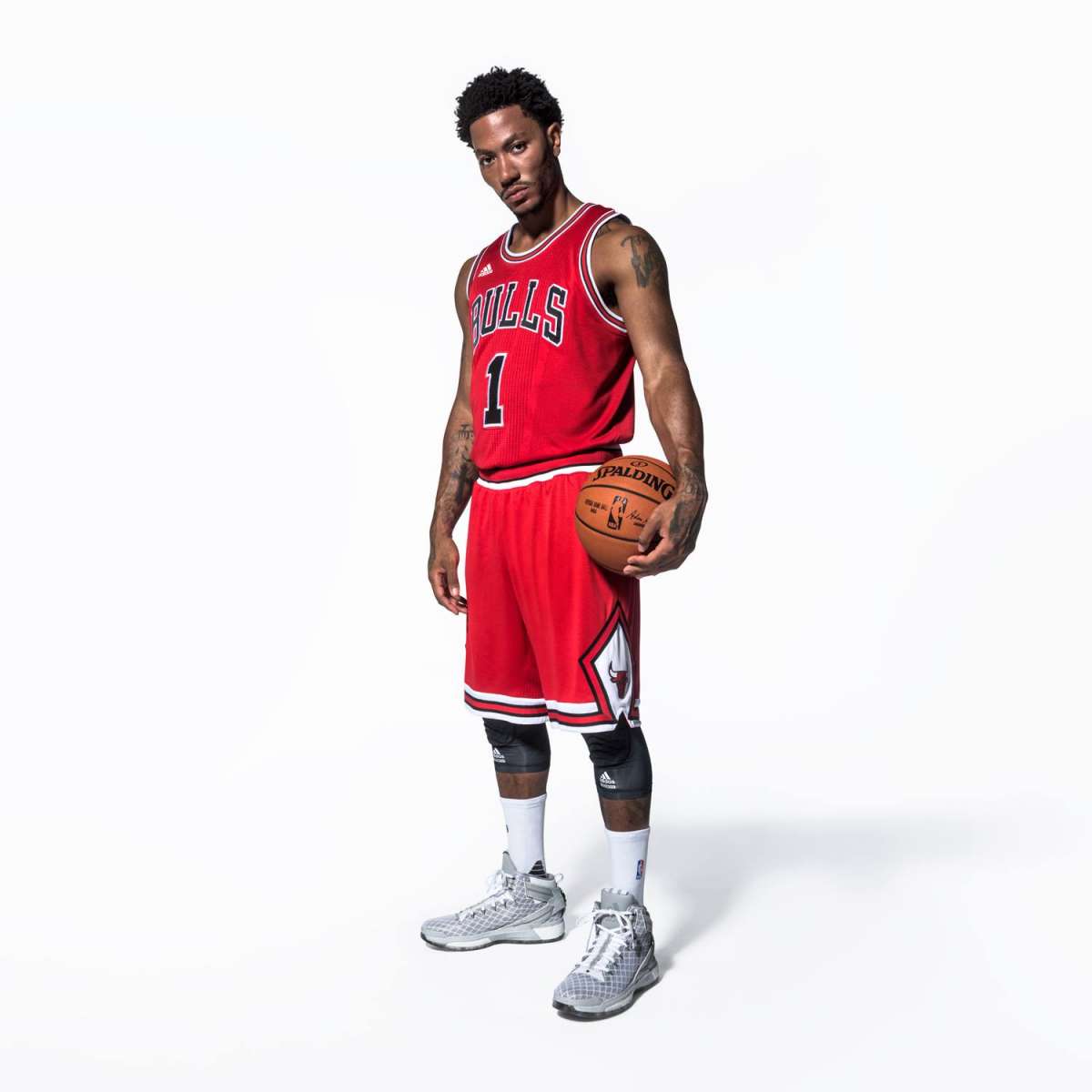 View the Best Athletes From Chicago
Chicago has a super rich history of producing elite athletes. Here's just a handful from the Windy City that made it directly into the spotlight. Any Chicago Bears included?
View the Best Athletes from Chicago
---
What Are We Doing With David Montgomery?
The Bears traded up in a draft wherein they had very limited capital to draft running back David Montgomery. Coming out of Iowa State, Montgomery was known for being a downhill runner with good vision and the ability to break tackles. Simply put, he's a capable short-yardage back, right? Or so we thought, as yet again the Bears' offensive minds that be turned to Cordarrelle Patterson in a 4th and 1 situation.
This is no fault of Patterson, I want that to be known. I love Patterson as a weapon if he's used correctly. That's not using him correctly. And moreover, it's a screaming indictment of David Montgomery standing with the offensive play-callers, which if you take it one deeper, is a screaming indictment of the Chicago Bears decision to draft him in the first place. Start using David Montgomery the way he's designed to be used. At least see what happens, because Patterson in short-yardage situations isn't going to cut it anymore.
At UrbanMatter, U Matter. And we think this matters.
Tell us what you think matters in your neighborhood and what we should write about next in the comments below!
Featured Image Credit: Chicago Bears on Facebook
READ MORE LIKE THISDOWNLOAD THE URBANMATTER APPFIND PARKING
The post 5 Steps The Chicago Bears Need To Take To Stop Being A Disaster Team appeared first on UrbanMatter.