The entire Chicago culinary and hospitality community is mourning the death of one of their own. Beloved Chef Jill Dedinsky of Goddess & Grocer passed away unexpectedly after suffering a brain aneurysm. She was only 49 years old.
Dedinsky was known best for her hot pink chef's coat and warm, inviting smile. She was a staple in the hospitality community and her loss is being felt by many. As the Executive Chef of Goddess & Grocer, she pioneered the cafe and bakery to becoming a go-to spot for Chicagoans to eat. Whether it be a quick bite during a lunch break in the loop or a Saturday morning coffee date in one of their neighborhood locations, her recipes were sought after for any occasion.
In her honor, The Goddess and the Grocer is featuring a "Jilly Bean" cupcake to raise money for the Special Olympics. Goddess will be donating 100 percent of the cupcake's proceeds to the charity that meant so much to her. Annually, she'd support the charity through their Polar Bear Plunge by jumping into a freezing cold Lake Michigan during the winter.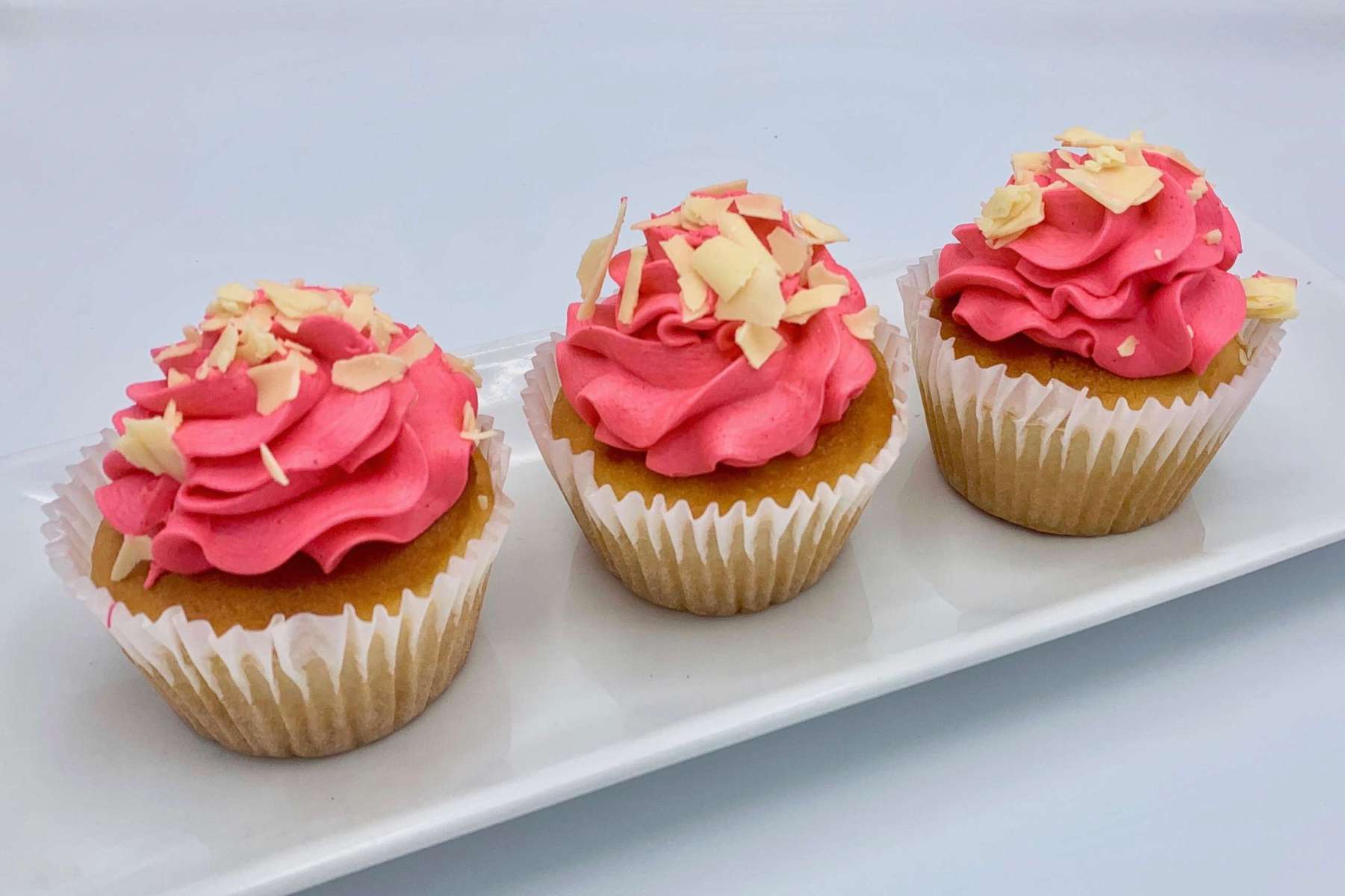 The "Jilly" Bean Cupcake is available at all Goddess locations and Catering starting Wednesday, September 2, 2020. The cupcake features her favorite Goddess vanilla cake with hot pink buttercream to match her vibrant chef coat and topped with white chocolate shavings.
Because Dedinsky was so cherished within the community, supporters have put together a GoFundMe campaign to help raise money for medical expenses and to support her son who is a freshman at Jacksonville University in Florida. As of Thursday morning, roughly $61,000 of the $75,000 target has been raised. The page will stay open and available through Jill's 50th birthday on November 19th.
To pre-order the "Jilly" Bean Cupcake, please fill out the online form, visit goddessandgrocer.com/jillybean. Please note, orders must be 48 hours ahead and a minimum of 12. Guests can also stop by any Goddess & Grocer location to purchase smaller quantities. For more information, you can follow the GoFundMe link or visit Goddess & Grocer's website.
At UrbanMatter, U Matter. And we think this matters.
Tell us what you think matters in your neighborhood and what we should write about next in the comments below!
Featured Image Credit: Goddess & Grocer Instagram
READ MORE LIKE THISDOWNLOAD THE URBANMATTER APPFIND PARKING
The post Chicago Mourns the Death of Goddess & Grocer's Jill Dedinsky appeared first on UrbanMatter.