Unfortunately, it doesn't seem like coronavirus is going anywhere anytime soon, and with a vaccine seemingly still quite a ways away, businesses in the city are ramping up their efforts to keep customers coming. With indoor dining getting ever so limited, Chicago restaurants are building more all-season patios to keep the flow of customers up. 
Frank Ruffolo, the owner of South Loop establishment Il Culaccino, located as 2134 S Indiana Ave, recently converted the outdoor private event space into a patio equipped with a heating and cooling system as well as a retractable roof. With seating ready to serve up to 120 guests, this new all-season patio has become the restaurant's main source of revenue throughout the current pandemic.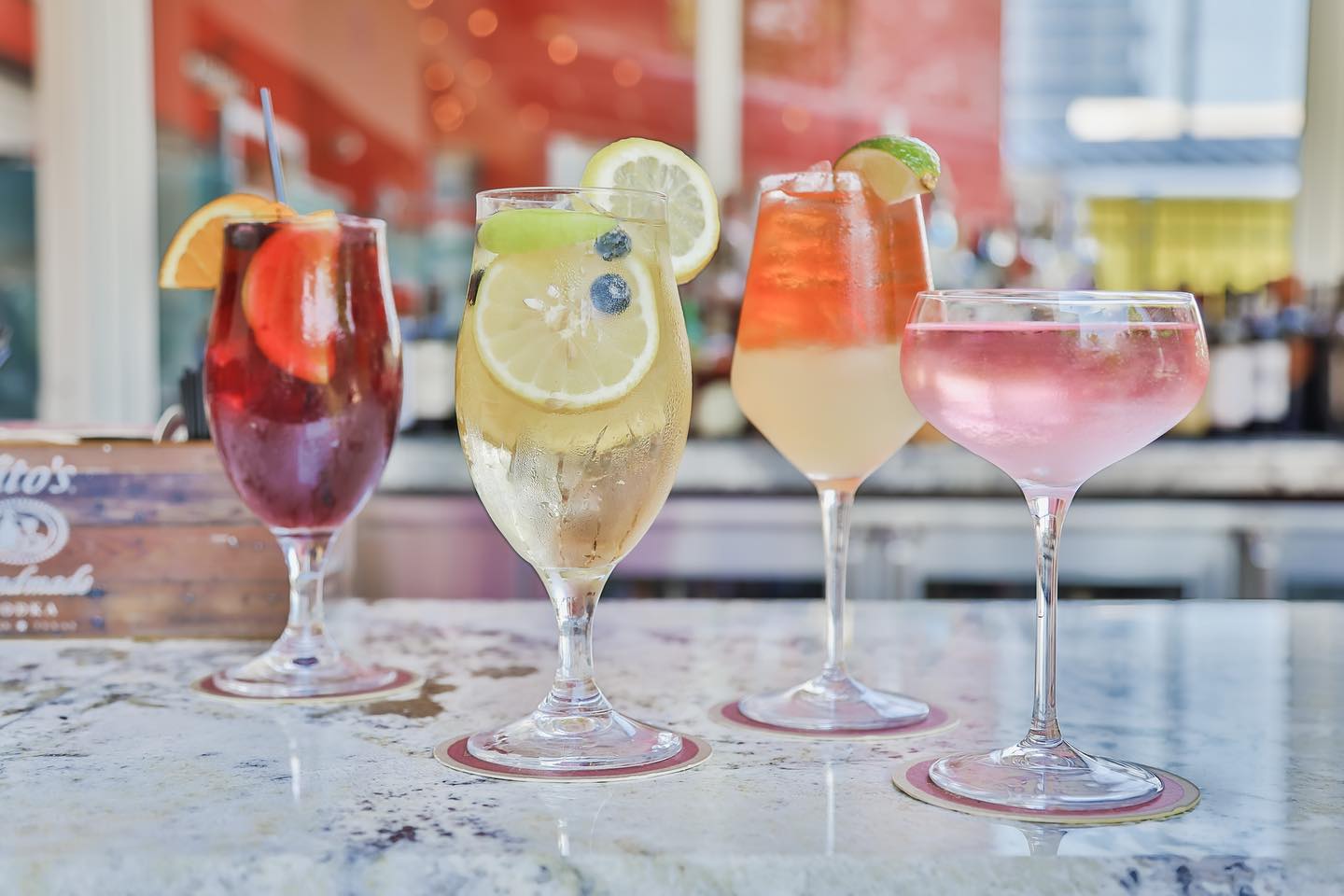 Viewpoint Systems, a Burr Ridge-based company that has been helping restaurants revamp, reimagine, and redesign their outdoor spaces to adhere to the new health restrictions put in place by the city and also maximize profits for the businesses, worked with Ruffolo to achieve Il Culaccino's new look.
"I'm very happy that we have the private event space and that we were able to turn this … into our year-round patio, because it's really the only way you could adapt right now," Ruffolo said in an interview with Block Club Chicago.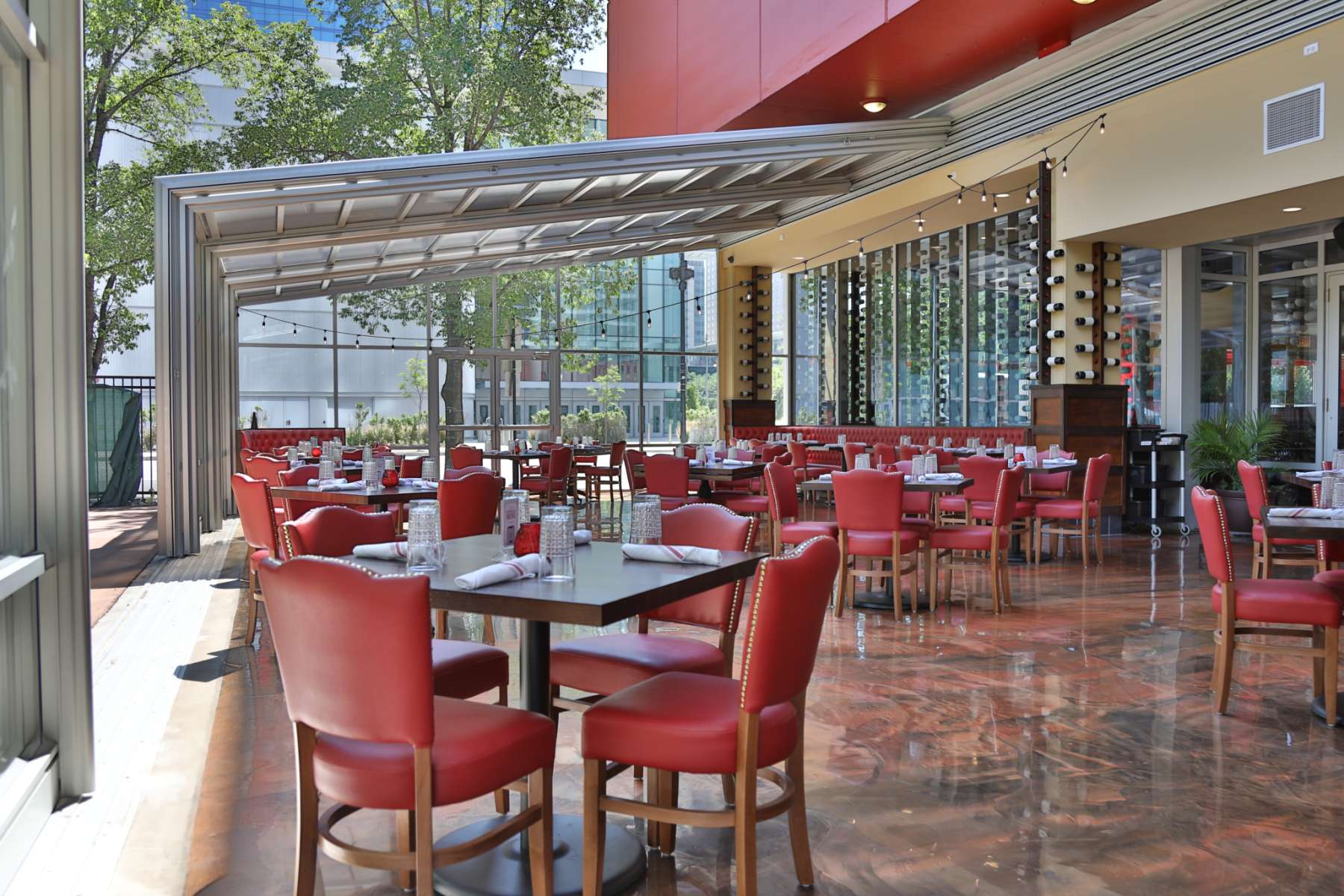 Jeff Pavlatos, President of Viewpoint Systems, said that business for the company has increased because of restaurants trying to find any options to try and survive the pandemic. Greg Flynn, head of sales for the company, notes that these new hybrid outdoor spaces are useful because they can still be used to serve customers even during inclement weather.
Viewpoints has also done work with Beatnik in West Town, City Winery on the Riverwalk, and Athena in Greektown. Pavlatos notes that fresh air and proper ventilation is crucial in their outdoor spaces so as to protect both staff and patrons.
After a study from the Center for Disease Control and Prevention pointed to air-conditioning as the culprit for 10 customers contracting the virus in a Guangzhou restaurant in China, officials have been adamant about how much safer it is to be outside instead of being inside due to the fact that the air isn't recirculated inside.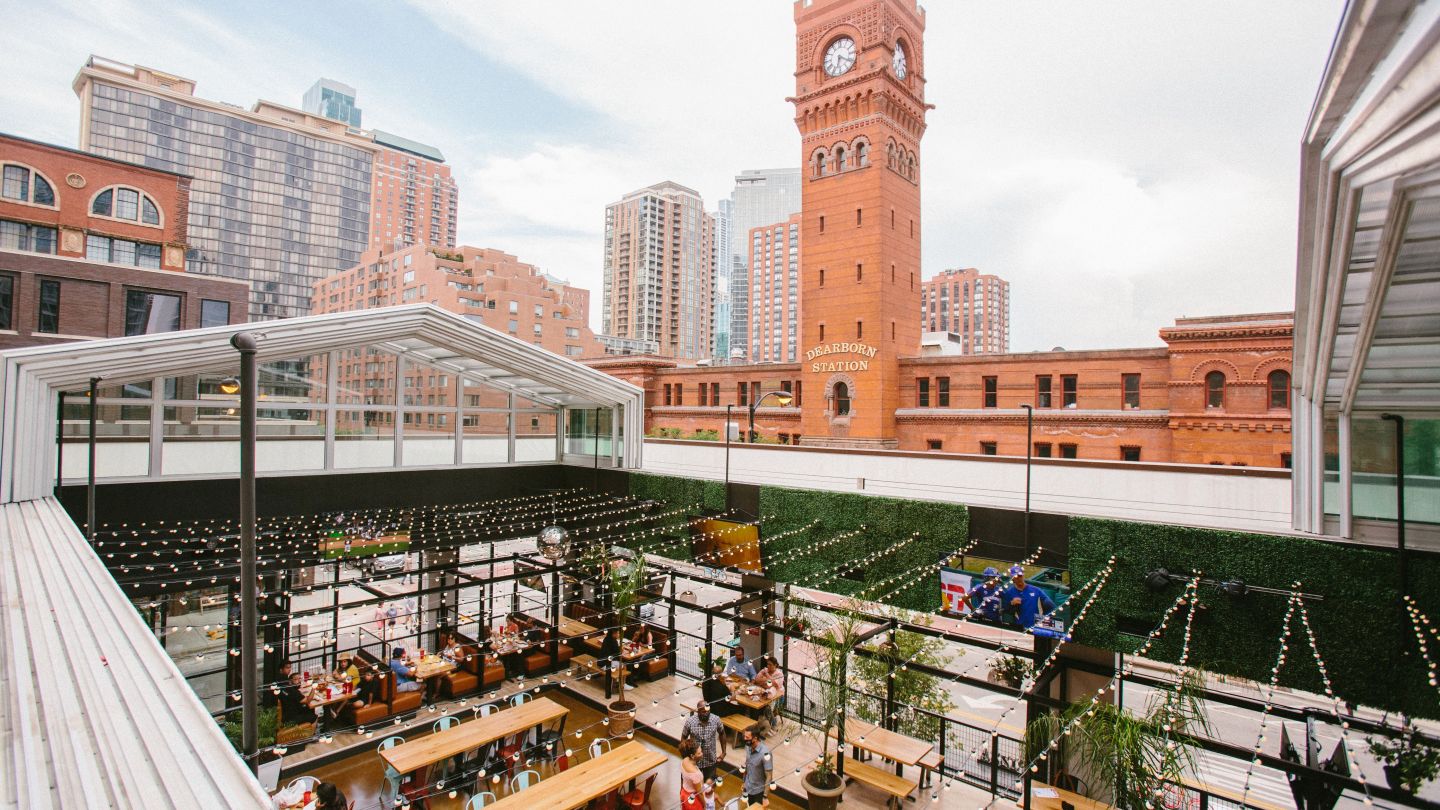 Printers Row's Roots Pizza also has a new outdoor space that was built by Viewpoint. Owner Scott Weiner noted that customers feel more comfortable in outdoor spaces. This rings true even in our own research we did. In a survey with almost 100 responses, about 40 percent of respondents are still frequenting dining at restaurants. Of that population, only 1 percent prefers the option to dine indoors; the rest prefer outdoor seating.
---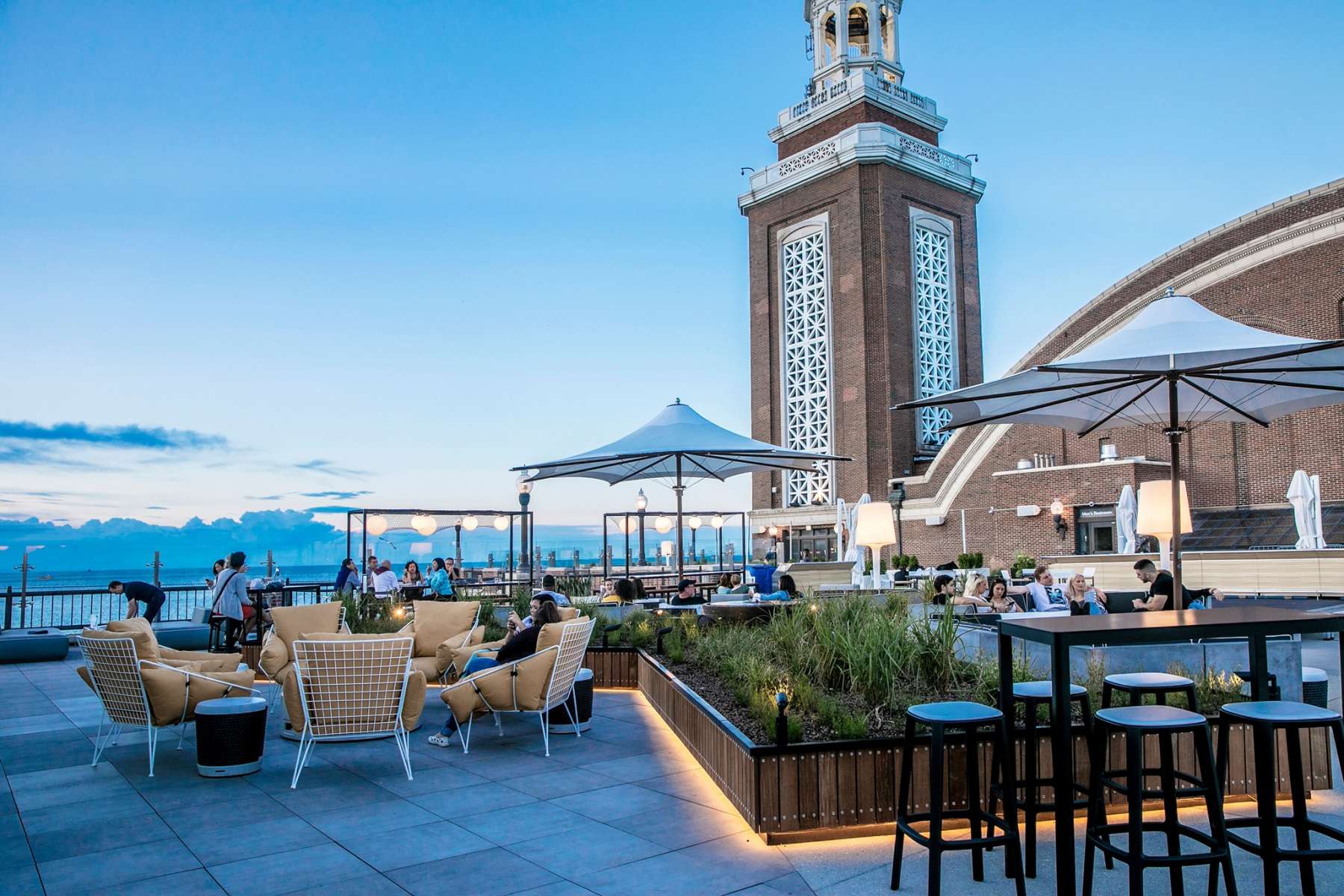 View the Best Rooftop Bars and Restaurants in Chicago
Are you trying to find other rooftops to hang at? View our list of the best rooftop bars and restaurants in the city.
View the Best Rooftop Bars and Restaurants in Chicago
---
As we continue into the city's summer, it seems restaurants and eating establishments are all going to try more moves to expand outdoor seating as opposed to relying on indoor seating sales. Are you more comfortable outdoors or indoors? Let us know in the comments below!
At UrbanMatter, U Matter. And we think this matters.
Tell us what you think matters in your neighborhood and what we should write about next in the comments below!
Featured Image Credit: Il Culaccino