Just because young teens are staying home this summer doesn't mean that their creative juices have to become stagnant! High school students currently in the Chicago area can get back on the creative track from the safety of their homes with virtual art classes, thanks to Today at Apple and a whole host of Chicago creatives they've teamed up with through Sentrock Studio and Young Chicago Authors.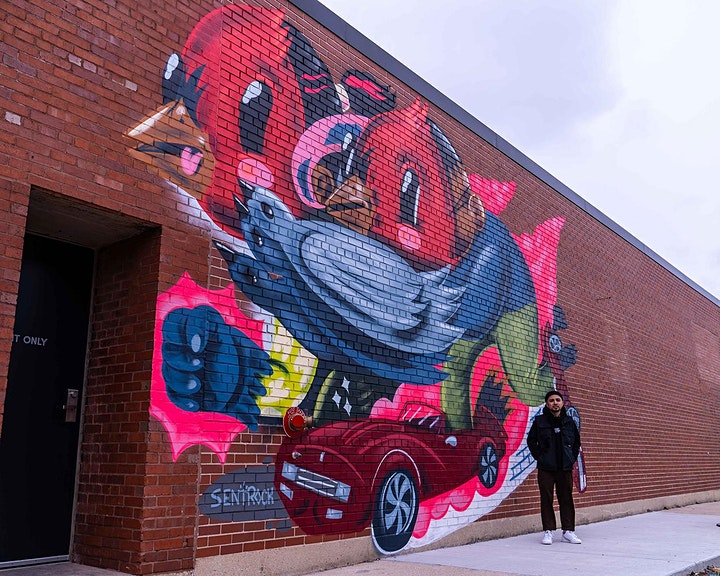 The free virtual art sessions begin next week, running from July 27th to July 31st, through Webex, and will be available to students ages 14 through 18. Five creators will each take a day of the Sentrock's Summer Studio sessions. The sessions will run from 1 pm to 4 pm each day and will be an in-depth, behind the scenes look at how Chicago creators find inspiration, as well as tips and techniques to give attendees a sense of how the artists achieve their unique and individual artistic styles.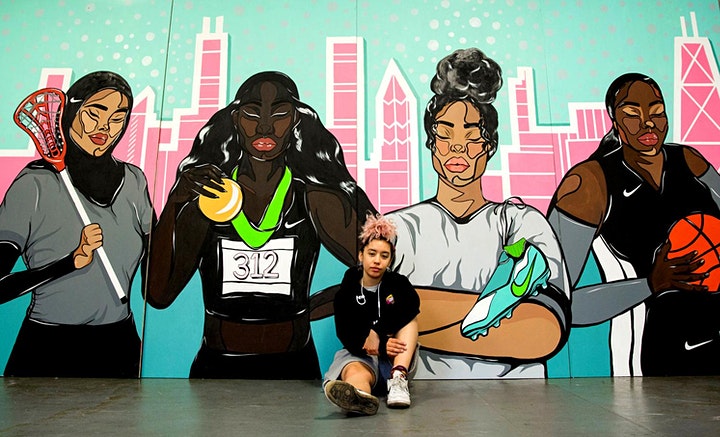 Sentrock, the artist behind the sessions as a whole, is an iconic street artist whose brand is centered around empowerment and community growth. A now unmistakable style and a staple of Chicago street art, his workshop will open the sessions on July 27th. Following him on July 28th, Hailey M Losselyong, muralist, digital artist, and designer, will run her session. Her work delves into the intricacies and strengths of the feminine form in all its complex facets.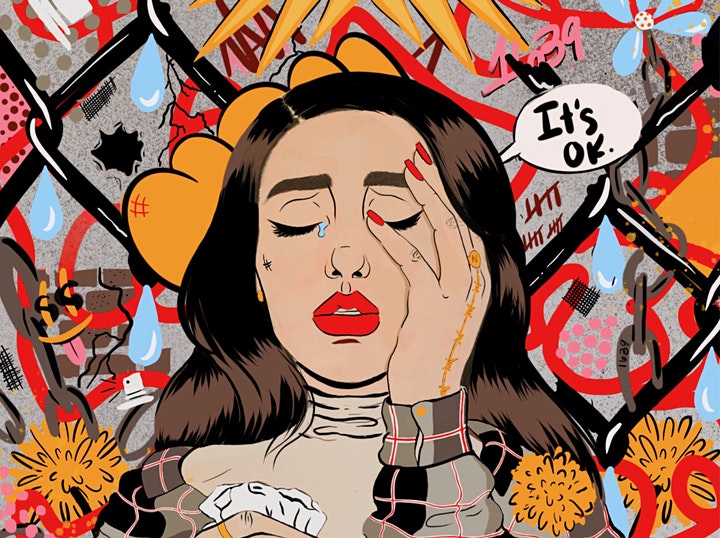 July 29th brings on Norma Ojeda. Born and based in Chicago, Mexican American artist Norma Ojeda's style sits at the crossroads of bold and symbolic, drawing on both her culture and her lived experiences. Following her on July 30th, Hyde Park's Nikko Washington brings his perspective on gentrification and displacement through pieces rippling with vibrance and energy. He is also the artistic director for the hip-hop collective Savemoney, Chicago music group that includes rappers such as Chance The Rapper and Vic Mensa.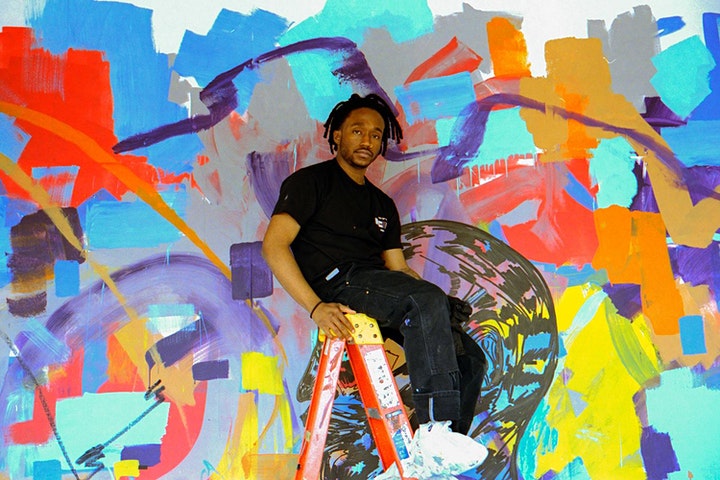 The final day of the session closes with Lizz Ortiz on July 31st. Ortiz hails from the Southwest Side of the city and is an interdisciplinary artist whose illustrations share stories of love, existentialism, trauma, and healing. In addition to the art on her page, she also makes comics on a separate page.
After the initial first week of virtual sessions, 20 students will be selected to continue a 2-week program in August led by the Sentrock crew. The crew will offer students creative advice and take deep dives into art skills and techniques of storytelling through visual mediums. To wrap up that program, a Secret Walls Tournament will take place.
---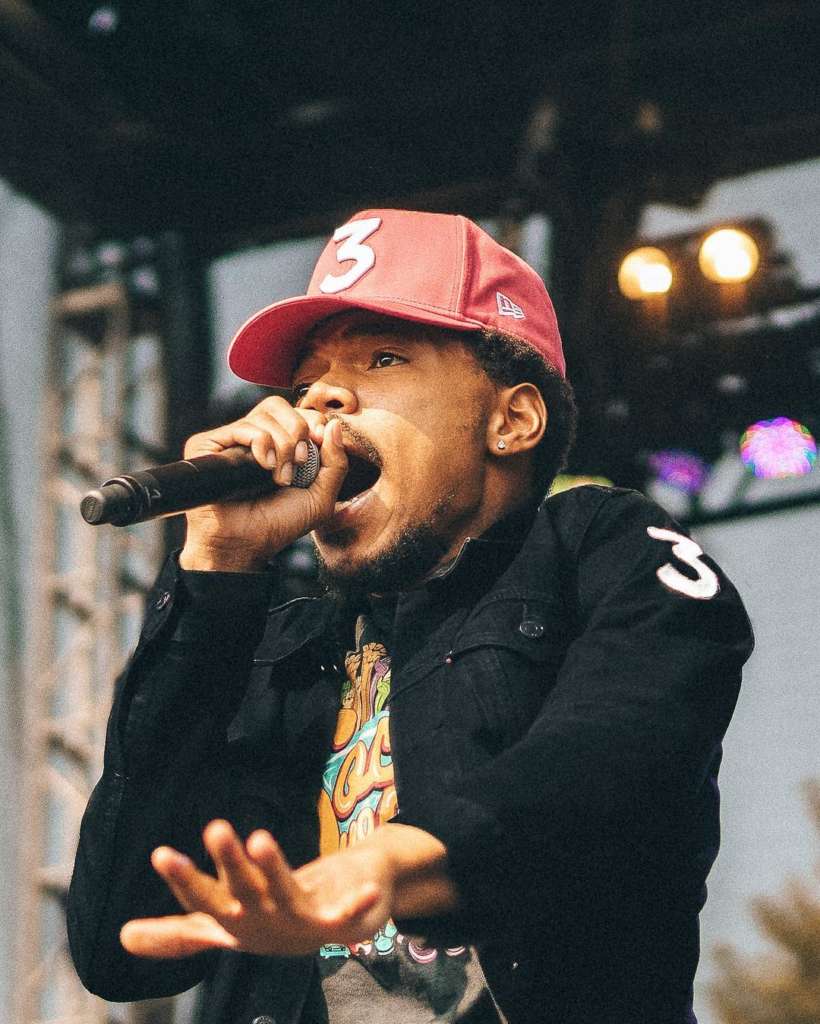 View Outstanding Black Artists in Chicago
You aren't already spinning these records? View our list of outstanding Black artists in the city you need to be listening to right now.
View Outstanding Black Artists in Chicago
---
For those looking for other ways to keep the kids busy at home, Apple Camp at Home sessions are available until July 31st and, for any-time-inspiration, Today at Apple at Home is a great resource for anyone looking to keep up with their skills and practices.
At UrbanMatter, U Matter. And we think this matters.
Tell us what you think matters in your neighborhood and what we should write about next in the comments below!
Featured Image Credit: Sentrock Studio