Summer is a fleeting, precious time of the year for Chicagoans, one that we look forward to while we wait for the worst snows of January and February to pass — a time when, for once, our faces don't hurt while we're outside. Though restaurants are still adjusting to a pandemic-era summer season, people seem to be managing to get out and enjoy views of the lakefront, the Riverwalk, and other waterfront spots. If you're looking to enjoy some of the best parts of a Chicago summer while you can, check out these waterfront restaurants.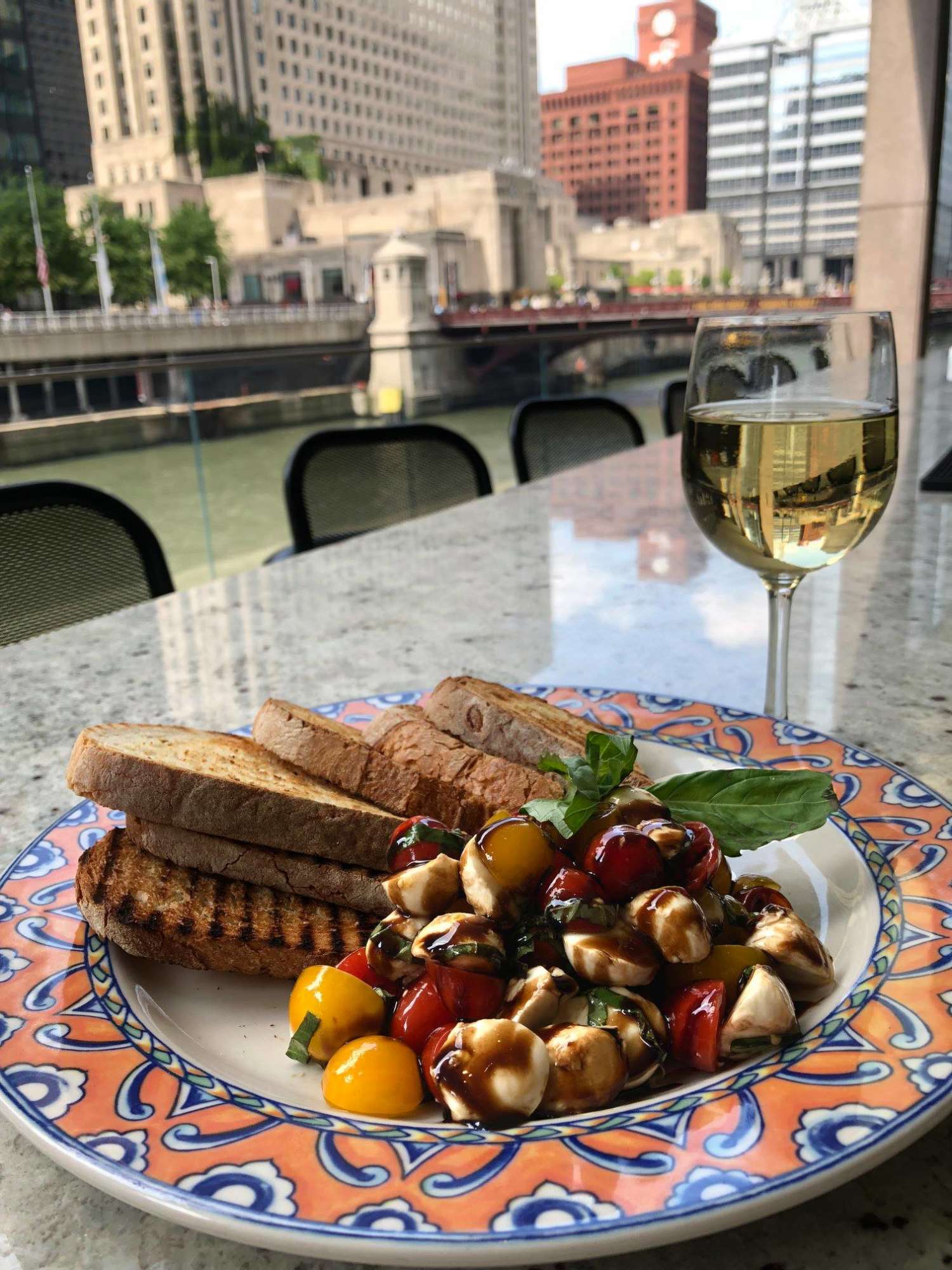 30 S Wacker Dr, Chicago, IL 60606
At the appropriately-named Rivers Restaurant and Bar, one can take advantage of the outdoor patio seating area that sits only a stone's throw from the river. You can partake of fish, other seafood, and steaks, as well other, lighter items.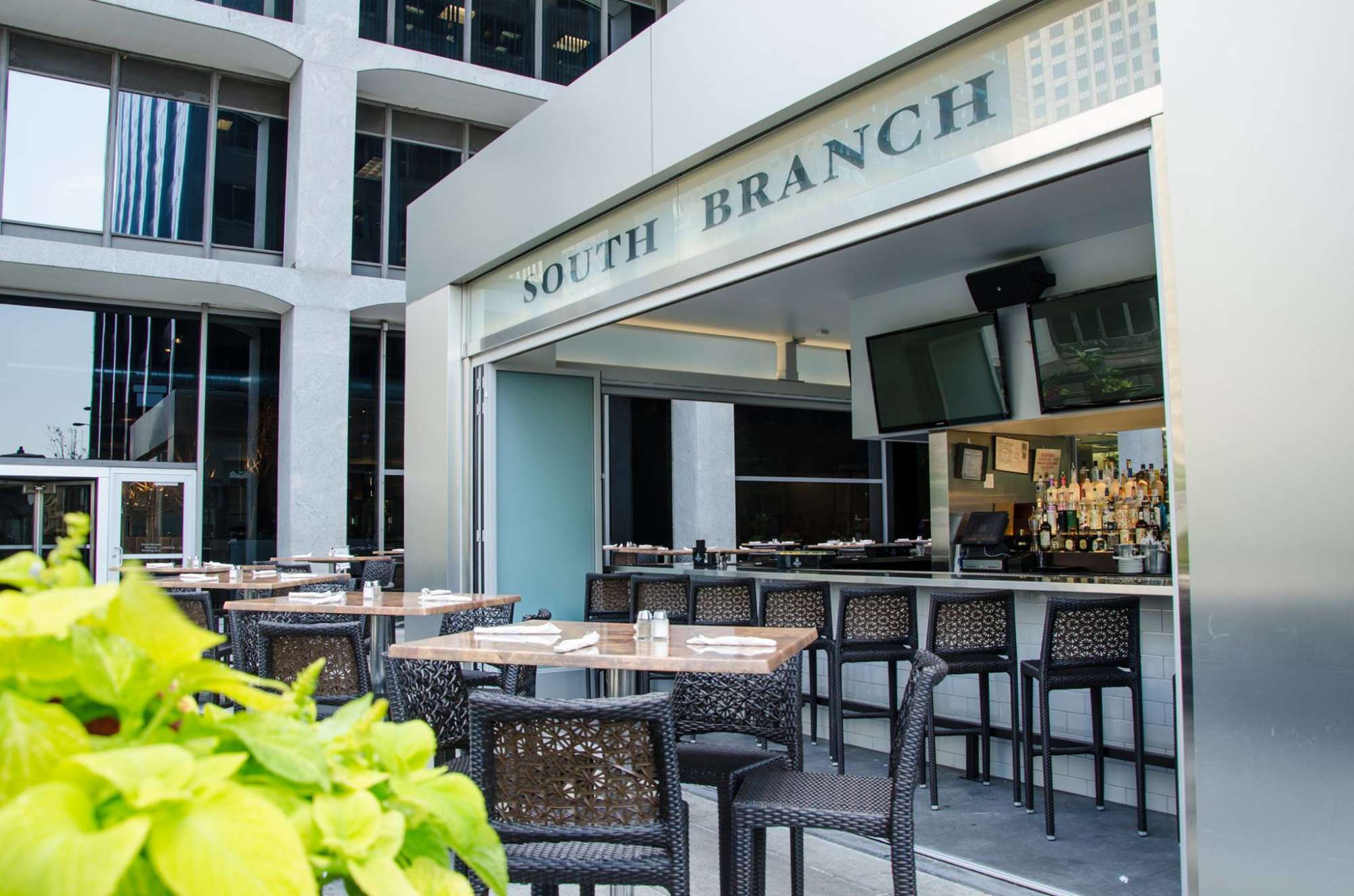 100 S Wacker Dr, Chicago, IL 60606
This tavern and grill has an approachable menu of American food, as well as a full craft beer list. Enjoy the outdoor seating along the river with a brew and a burger, or perhaps indulge fish tacos and a "beermosa."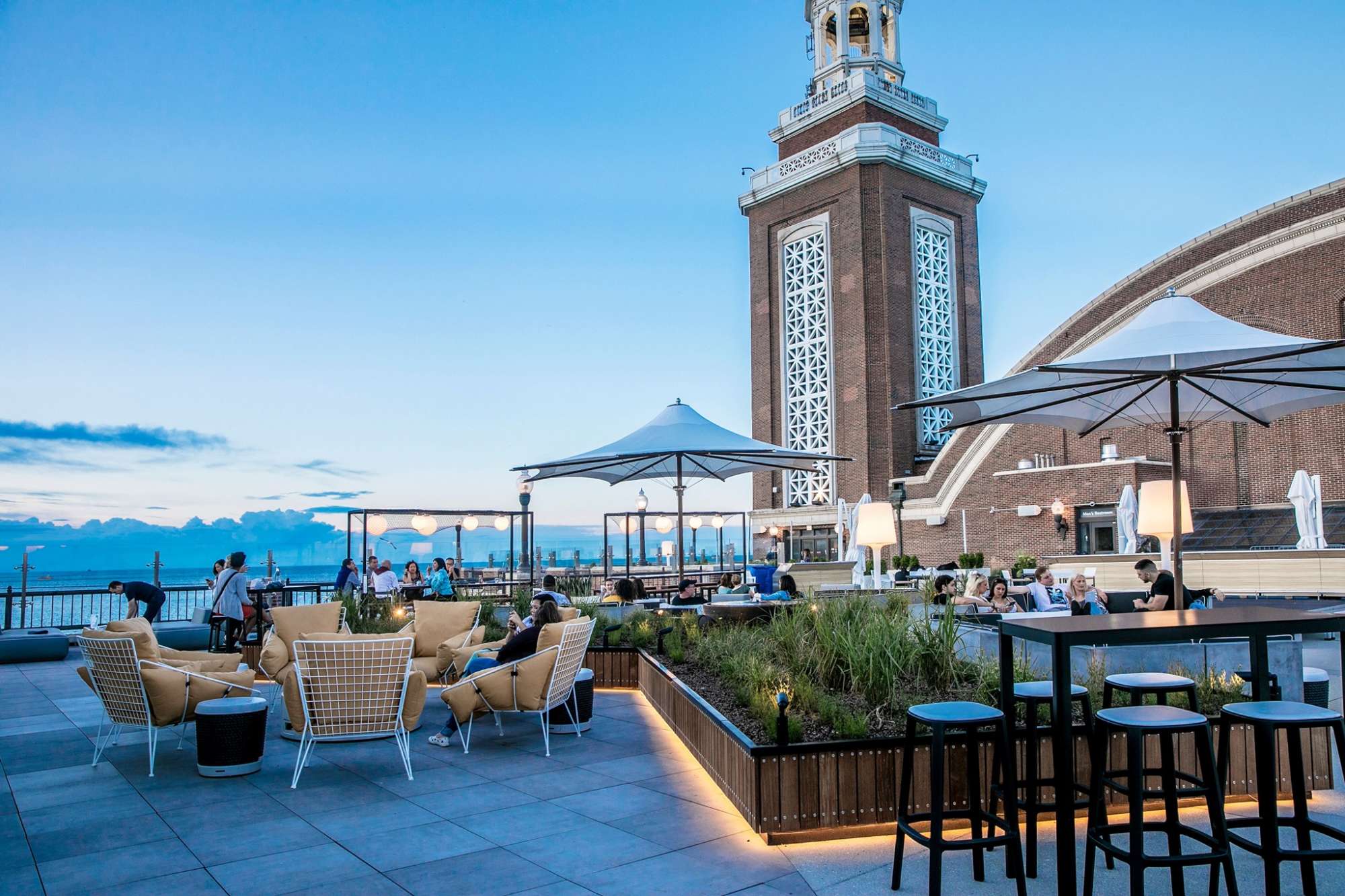 1000 E Grand Ave, Chicago, IL 60611
This rooftop restaurant and bar is at Navy Pier and offers amazing lake and city views. Try a Salmon Poke Bowl, or perhaps go for the Nashville Style Hot Chicken Sandwich.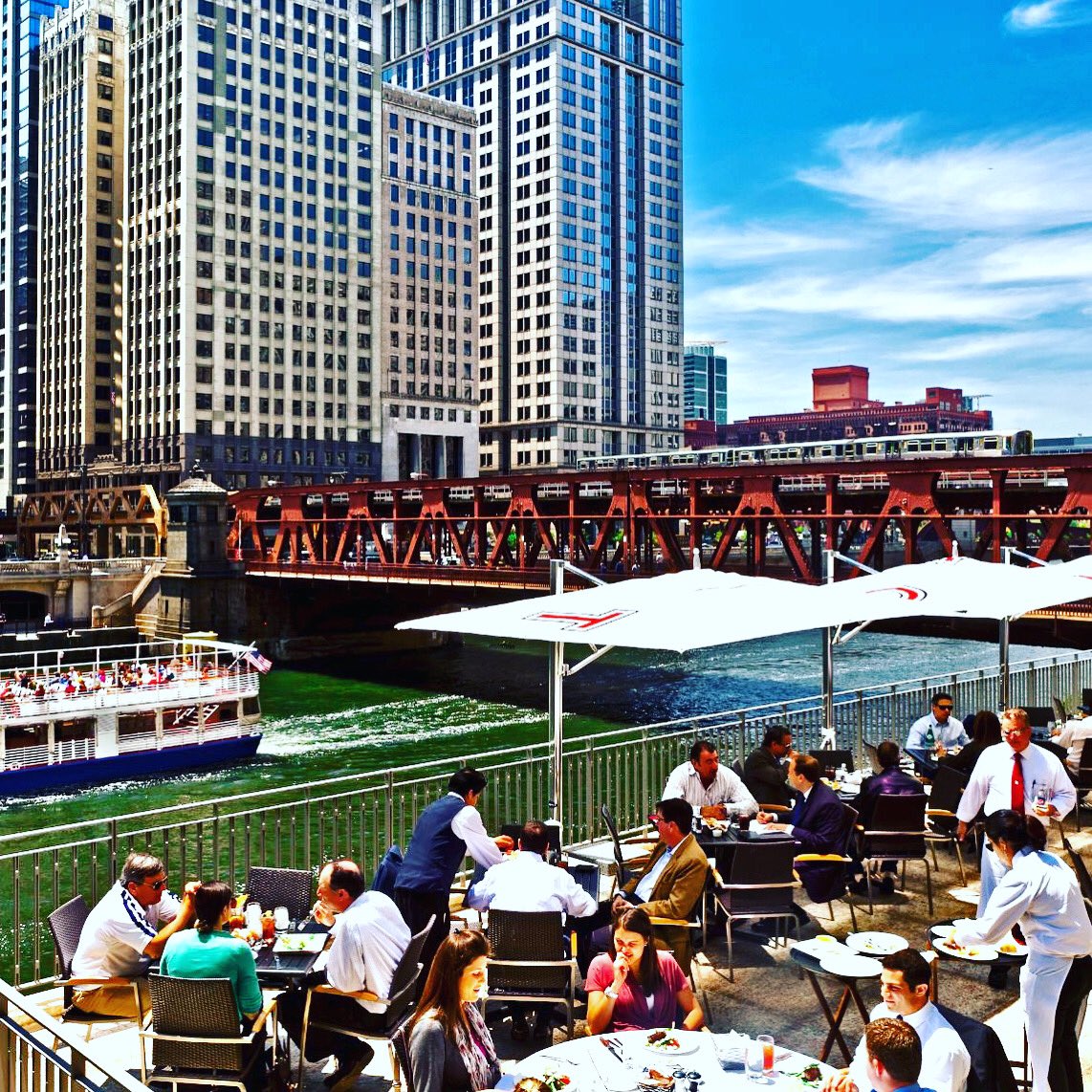 300 N LaSalle St, Chicago, IL 60654
At this riverfront restaurant, you'll find the classic indicators of a great steakhouse: soups and salads, sides like mac 'n cheese and whipped potatoes; an array of beef cuts, and an impressive seafood selection.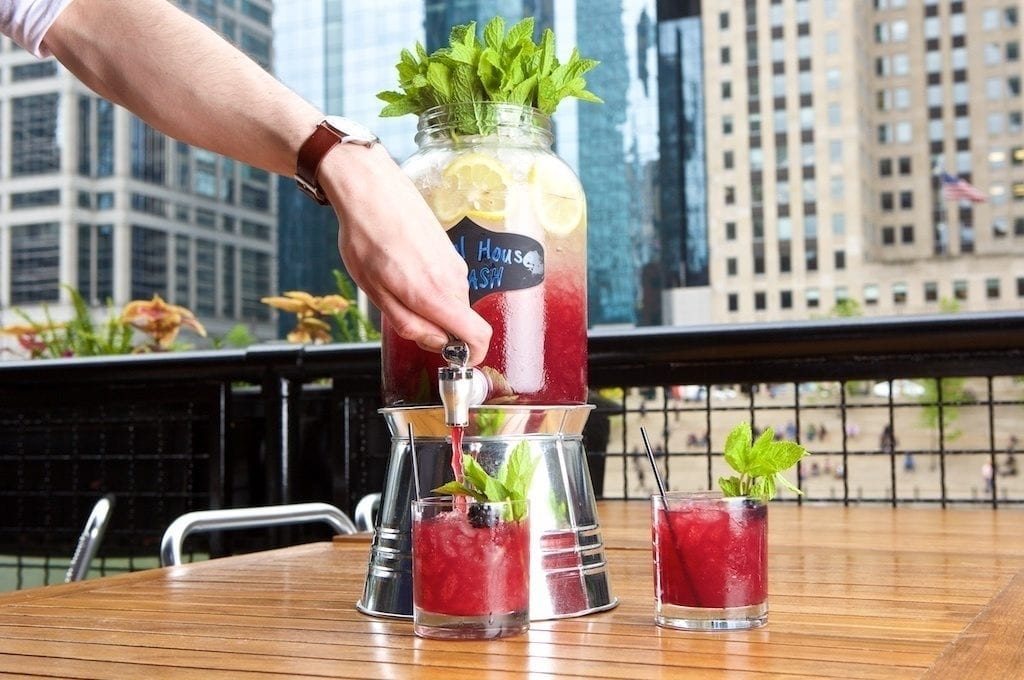 315 N LaSalle St, Chicago, IL 60654
The social house provides "dramatic city and water views from every seat," and the patio is open! If you're feeling particularly carnivorous, try the Crispy Chicken Sandwich. If you're feeling like something a little lighter, maybe go for the Chopped Salad.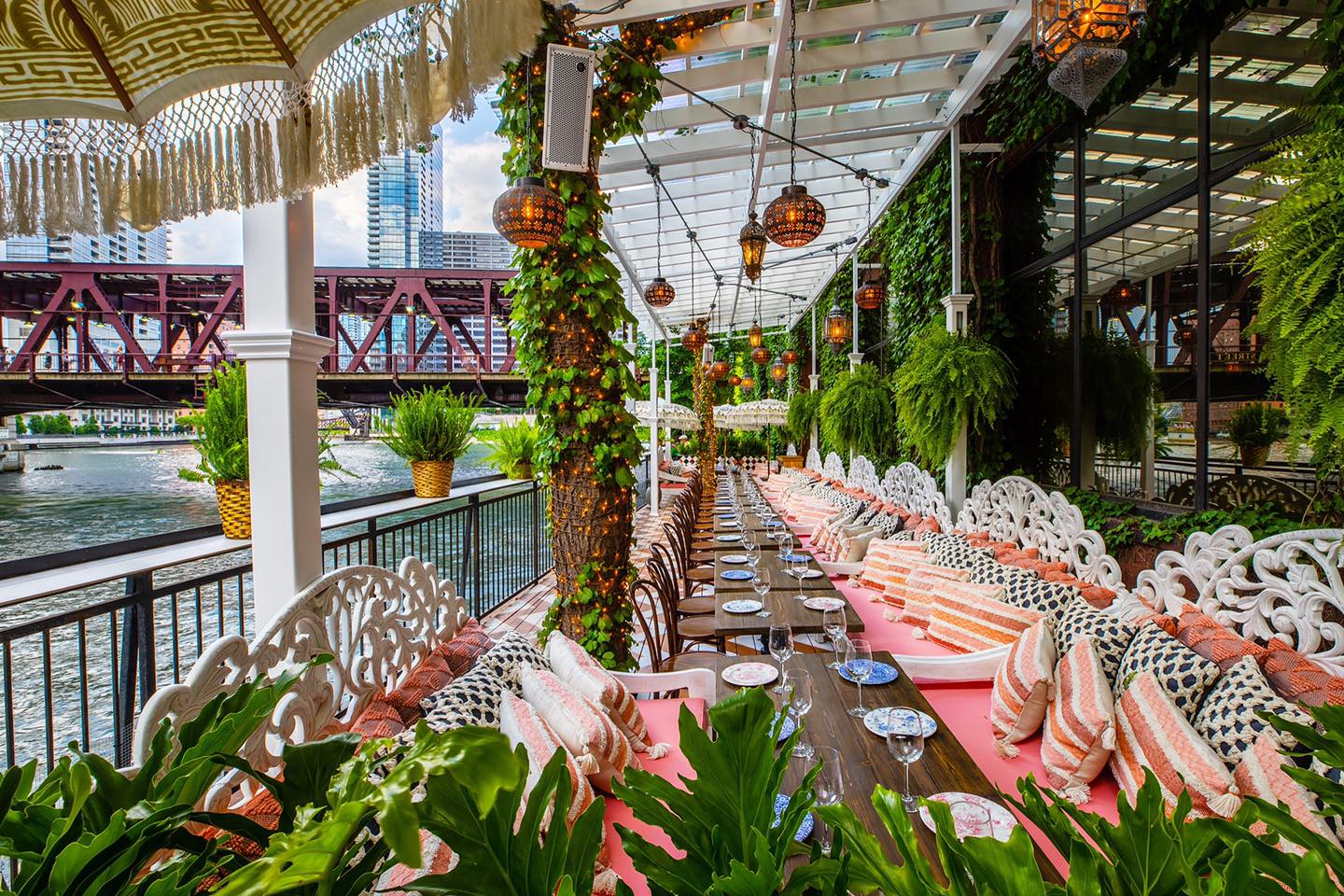 180 N Upper Wacker Dr, Chicago, IL 60606
The flavors found at the river-hugging Beatnik draw inspiration from all over the world. Get a taste of the Mediterranean with the kalamata olives and fried pita of the Fattoush Salad, or experience a bit of Mexico with Huitlacoche Arepa.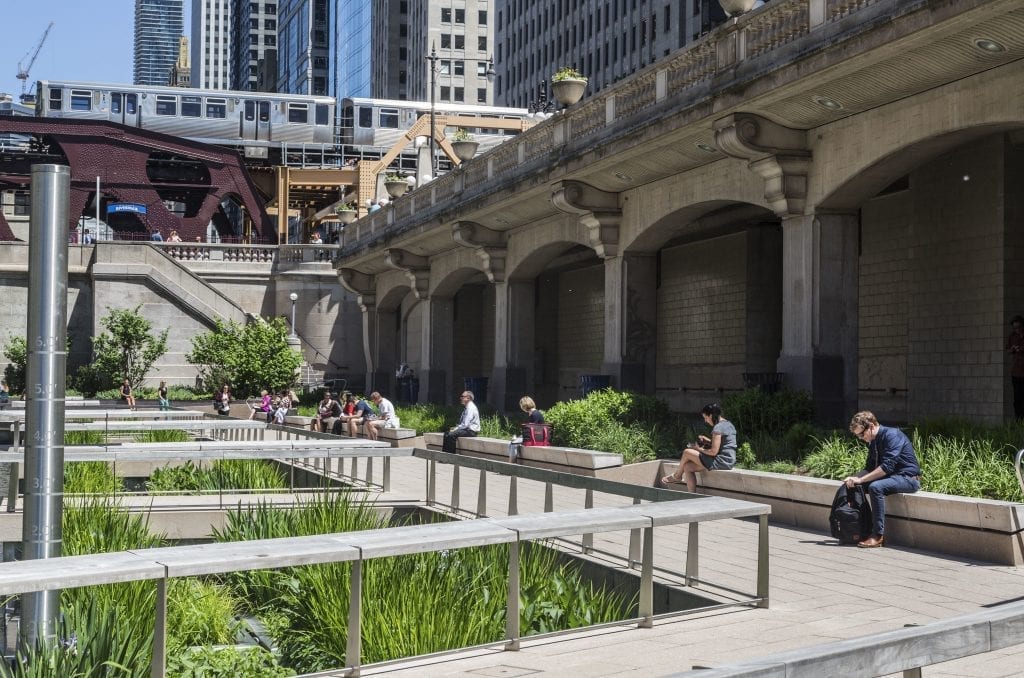 700 E Grand Ave, Chicago, IL 60611
Check out Riva for great seafood, steak, and a large wine menu. At this Navy Pier restaurant, you'll be able to take in the lake views while sipping an Italian Pinot Grigio.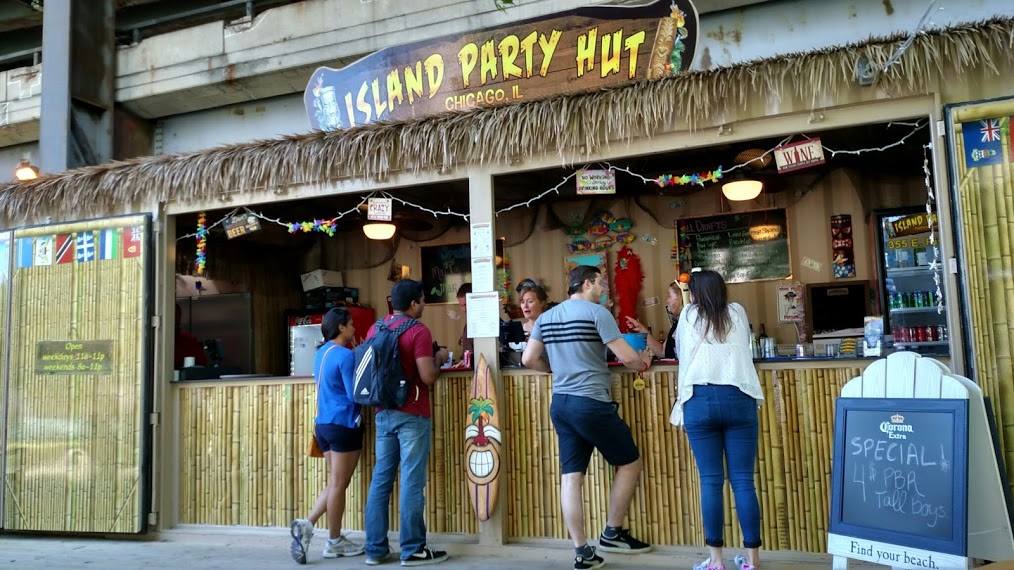 355 Chicago Riverwalk, Chicago, IL 60601
If you're in the party mood, hit up the literal Party Hut on Chicago's Riverwalk! In addition to burgers, brats, and other party fuel, you can keep things loose with Mai Tai or sangria.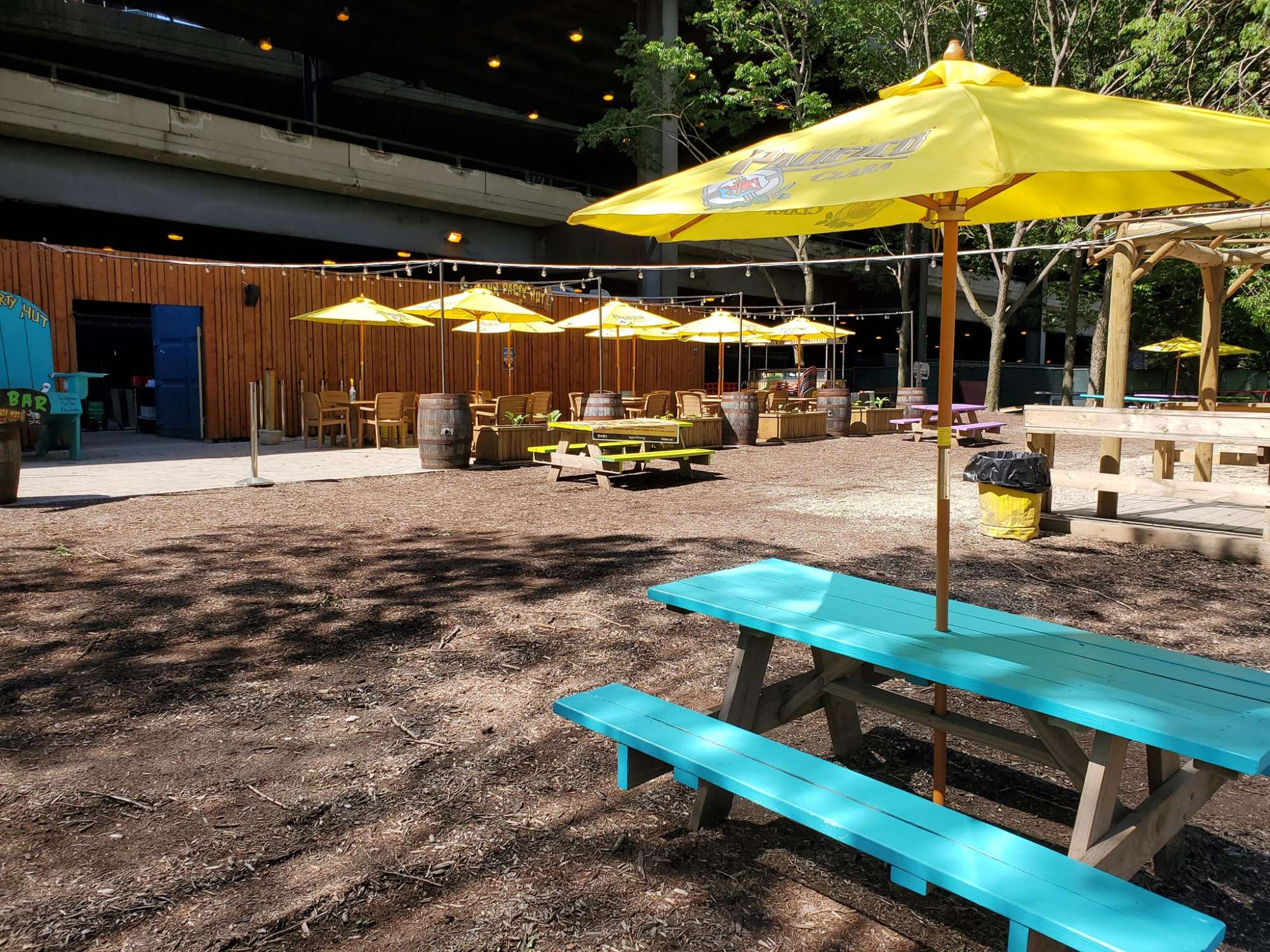 700 E Grand Ave, Chicago, IL 60611
One of the few lakefront spots that's easily reachable right now, Harry Caray's Tavern is near the main entrance to Navy Pier. The tavern's burgers and barbecue are made all the more delightful by a dog-friendly patio.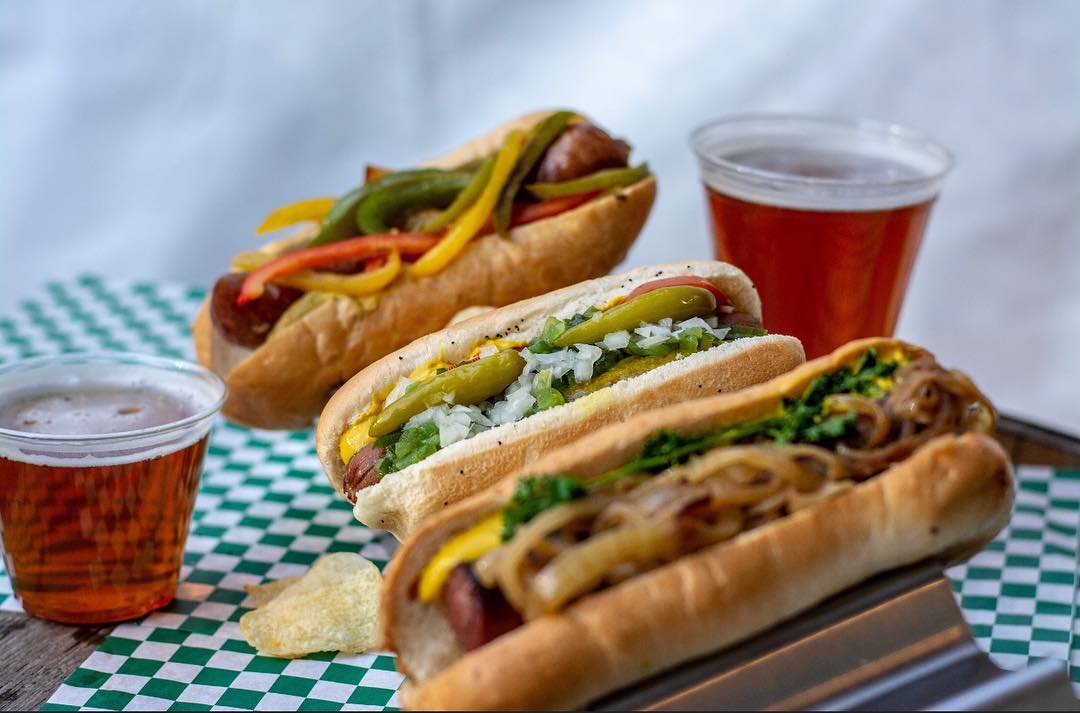 55 W Riverwalk South, Chicago, IL 60601
Whether your appetite is big or just tiny, you'll find just the right food to fill you up at Tiny Tapp & Cafe. Located on the river, you can start with elotes and follow up with some fish tacos, or you can skip straight to a Chicago dog.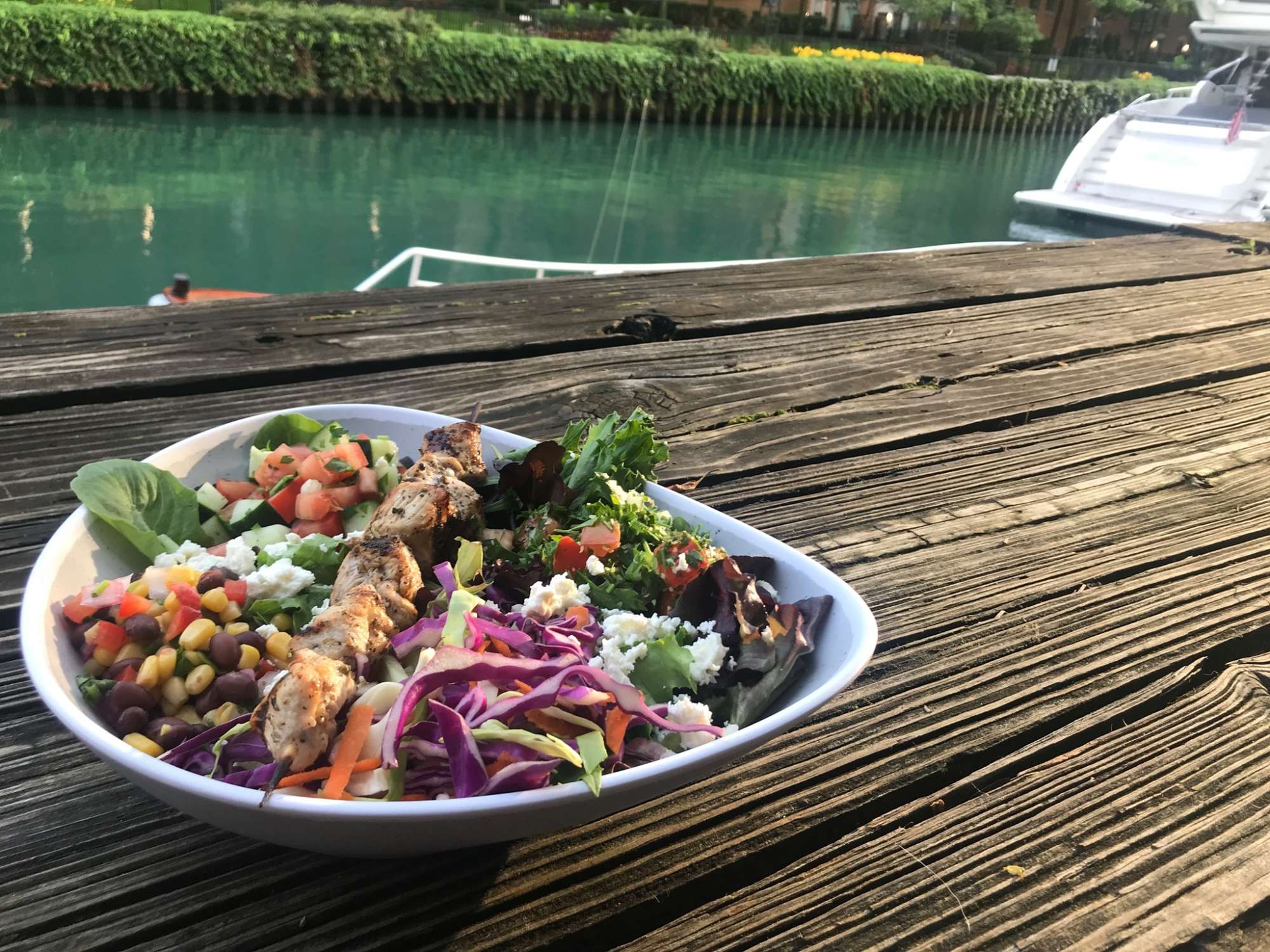 443 E Illinois St, Chicago, IL 60611
This scenic spot between Bennet Park and the Chicago River offers delicious helpings of Mediterranean-inspired food, as well as plenty of beverage options for unwinding at the end of the day.
---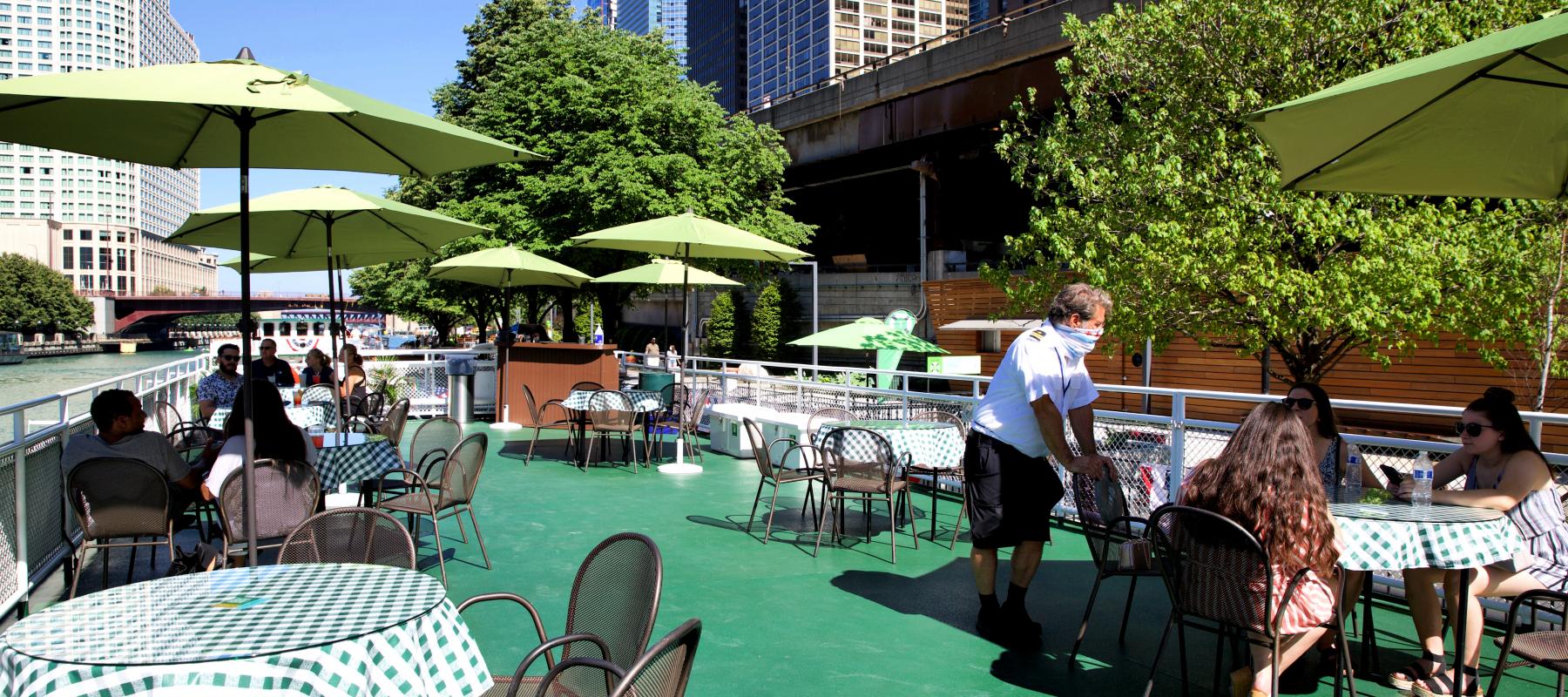 Check Out This Floating Rooftop Bar In Chicago
Want to literally elevate your waterside game? Check out the scoop on this floating rooftop bar in the city.
Check Out This Floating Rooftop Bar In Chicago
---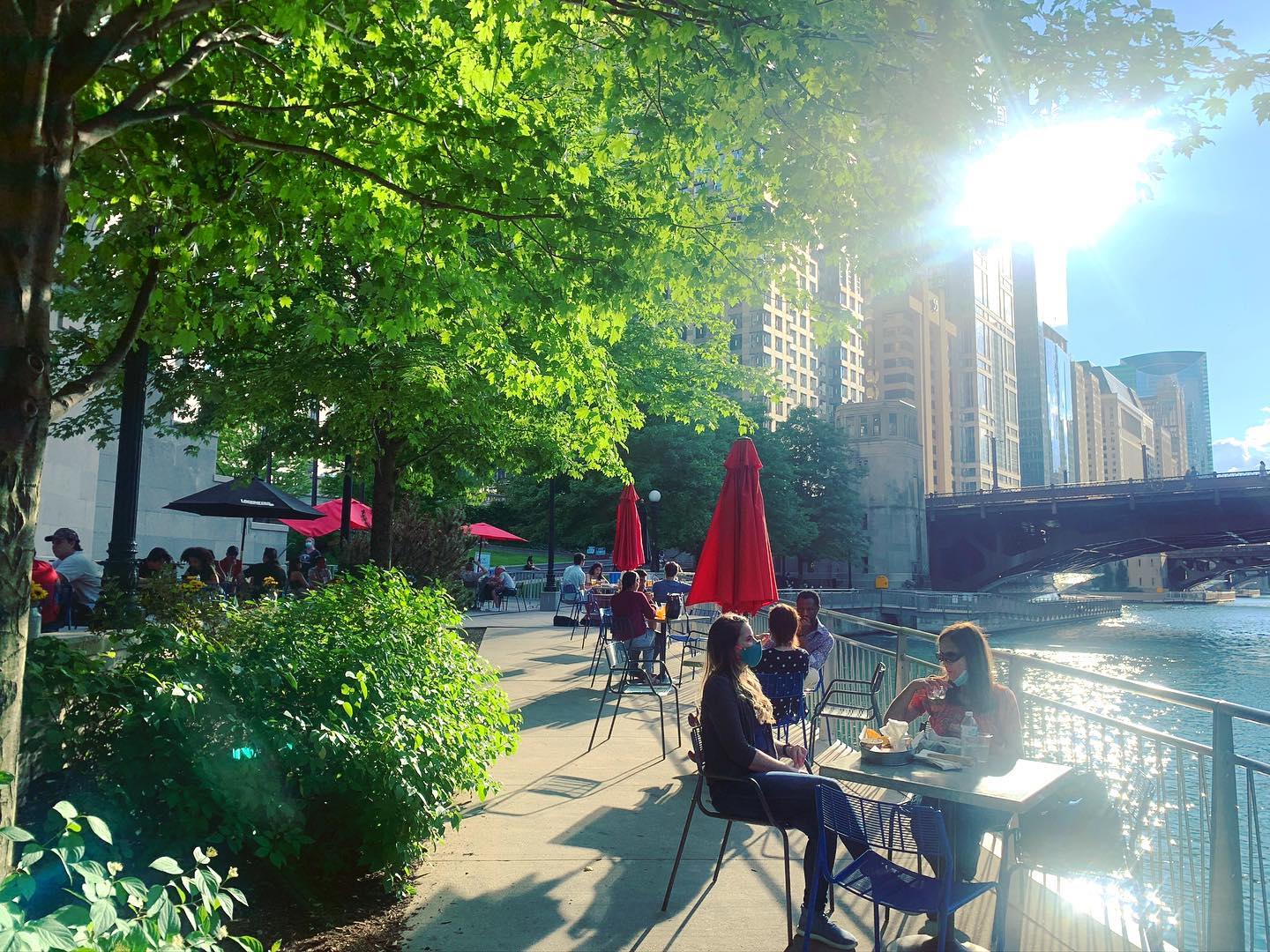 33 E Riverwalk, Chicago, IL 60601
Another casual Riverwalk spot, Chicago Brewhouse offers outdoor seating right at the edge of the water, and with it a wide selection of street foods and sandwiches to go with an ice-cold beer or fruity cocktail.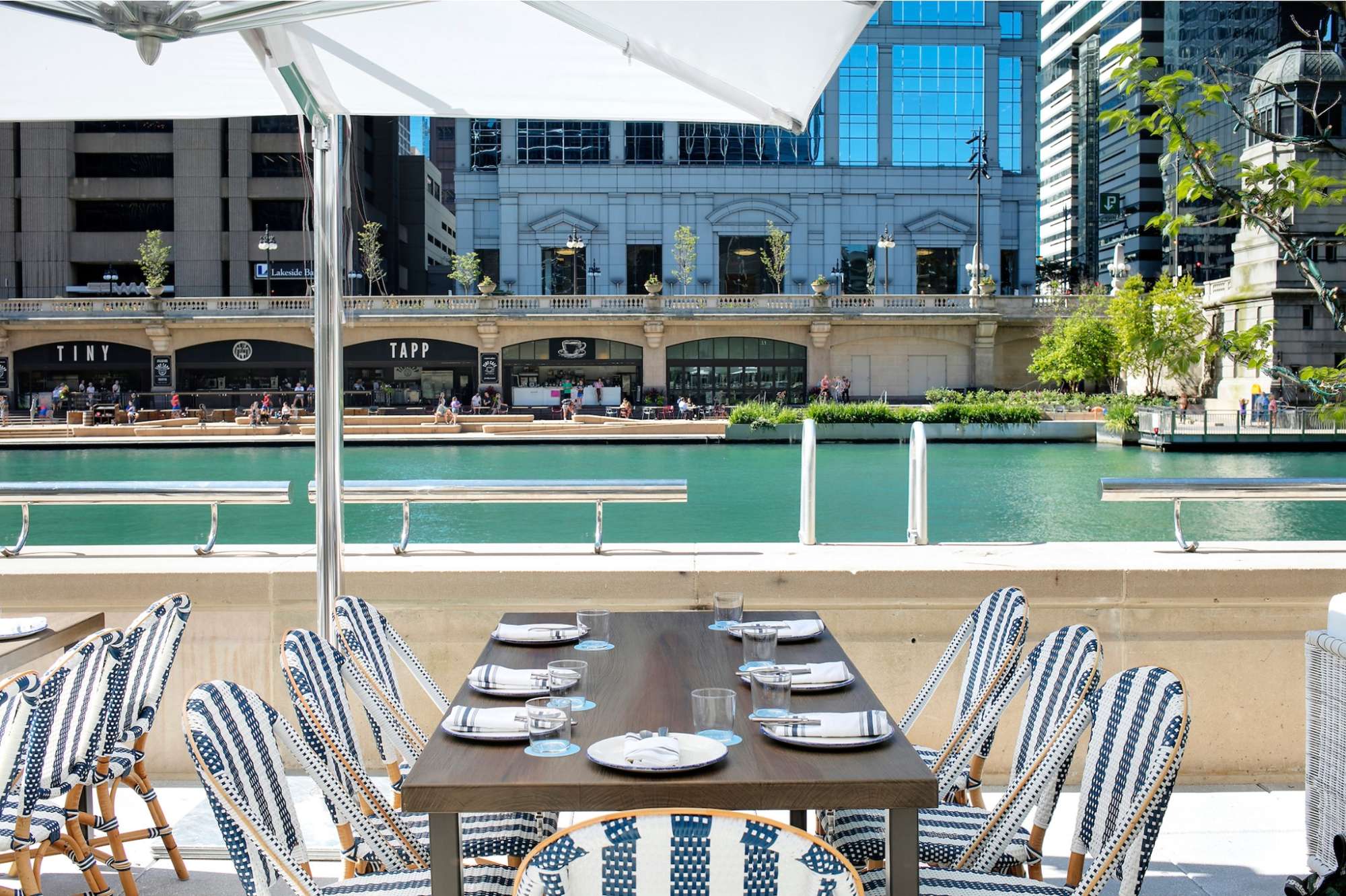 317 N Clark St, Chicago, IL 60654
Close your eyes and pretend that the Chicago riverfront is actually the Italian Riviera as you eat pizza, antipasti, and seafood with a bubbly and refreshing Venetian Spritz.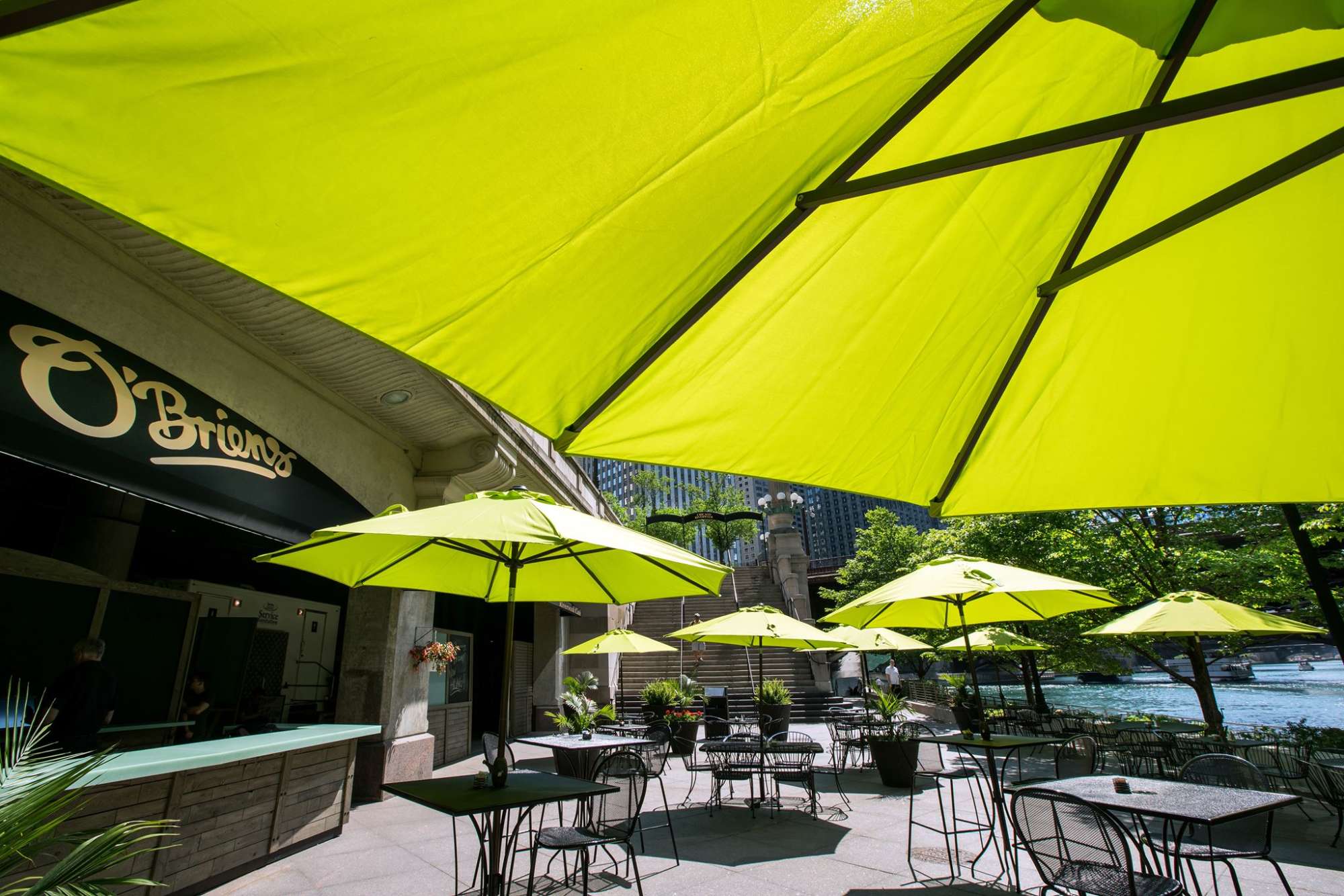 45 E Riverwalk S, Chicago, IL 60601
You'll find a casual eating and drinking experience at the full restaurant and bar of O'Briens. With lots of burgers, sandwiches, salads, and sides to choose from, the river is bound to look more beautiful while you fill your stomach.
2021 N Stockton Dr, Chicago IL 60614
Schedule a visit to Lincoln Park Zoo (it's free, but you currently have to pick a time-slot beforehand) and take a little break from visiting your fuzzy friends to have a patio lunch by the pond at Nature Boardwalk.
At UrbanMatter, U Matter. And we think this matters.
Tell us what you think matters in your neighborhood and what we should write about next in the comments below!
Featured Image Credit: Pizzeria Portofino Facebook Page