While the state of Chicago beaches is still in limbo due to the coronavirus pandemic, that doesn't mean the option of waterside lounging and luxury is completely impossible. For anyone craving an evening out on the water, Chicago's First Lady Floating Rooftop, one of the largest floating rooftop bars in the city, is now open for the summer!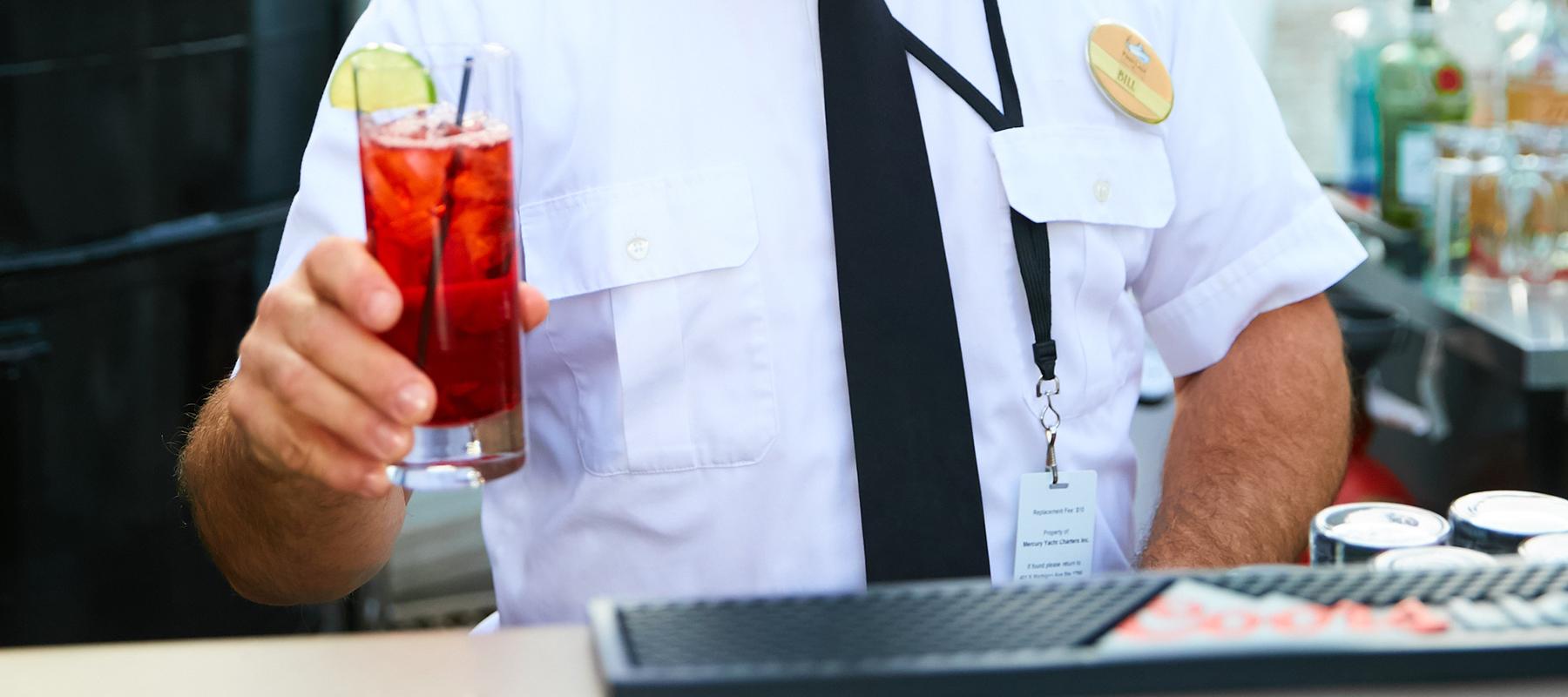 Located on the Chicago Riverwalk, Chicago's First Lady Floating Rooftop sits dockside, offering breathtaking views of the city coupled with a refreshing selection of cocktails, wines, bottled drinks, drafts, and cans. Some highlights of Chicago's First Lady Floating Rooftop's cocktails include their Chicago Mule, which has all the usual suspects of the drink but, instead of just plain vodka, the Chicago Mule has botanical grapefruit and rosé-infused vodka to bring a little more of that summer burst into your life! (Can we make this a Chicago staple?) 
In a call towards Chicago's history, the Prohibition Punch features Bacardi, Myer's Dark Rum, Amaretto, and a nice mix of cranberry, orange, and pineapple juice, making this drink strong and sweet. Of course, Chicago's First Lady Floating Rooftop has classics like a margarita and a spiked lemonade, but for those of you who crave a little adventure with your imbibing, The Heat Wave is what you need to try: orange vodka, ginger beer, lime, and (this is the kicker) jalapeño simple syrup. This is a variation of a mule where the mule kicks back!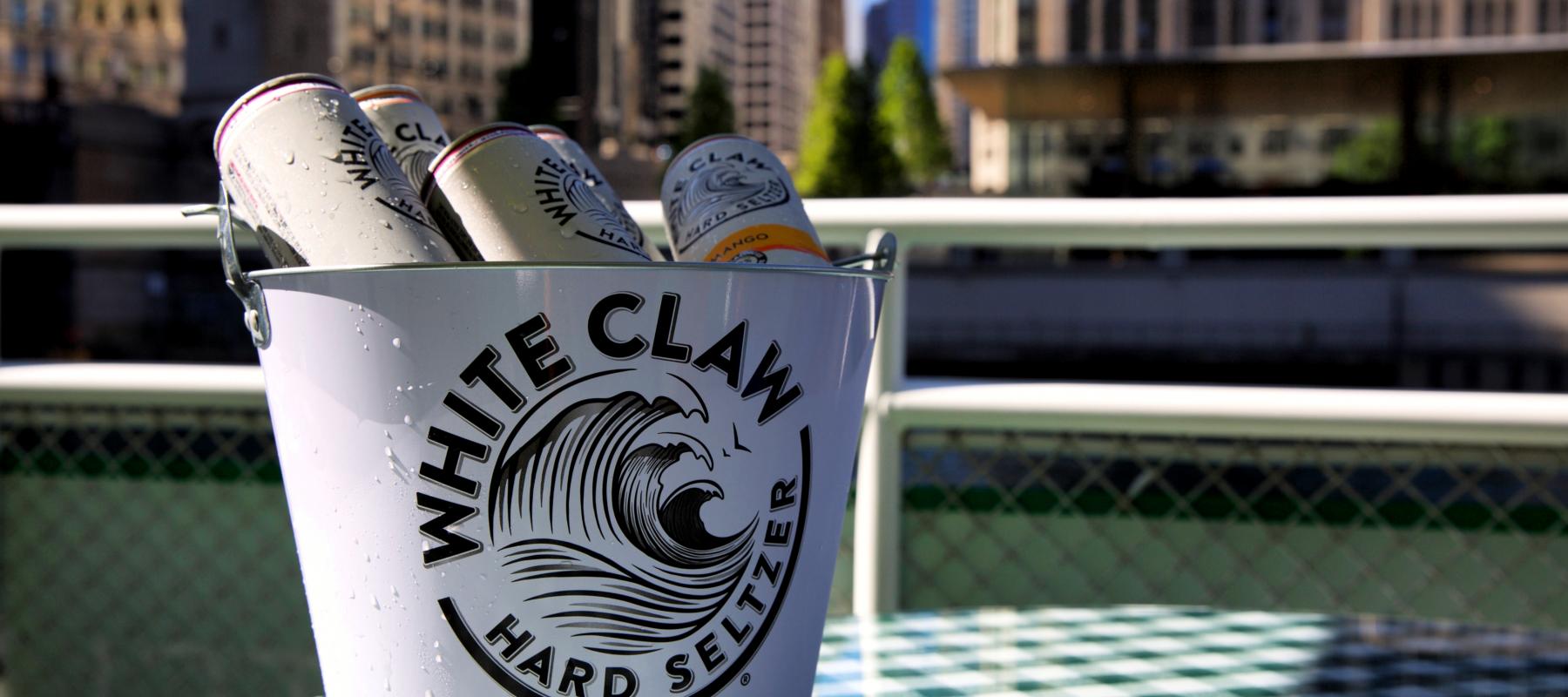 Those not deep in the cocktail game can find comfort in knowing that buckets of White Claws are available for purchase as well as bottles of select wines or classic choices of domestic and imported beers. (Think along the lines of Coors, Miller, Corona, and so on.) Chicago's First Lady Floating Rooftop full drink menu is available here.
---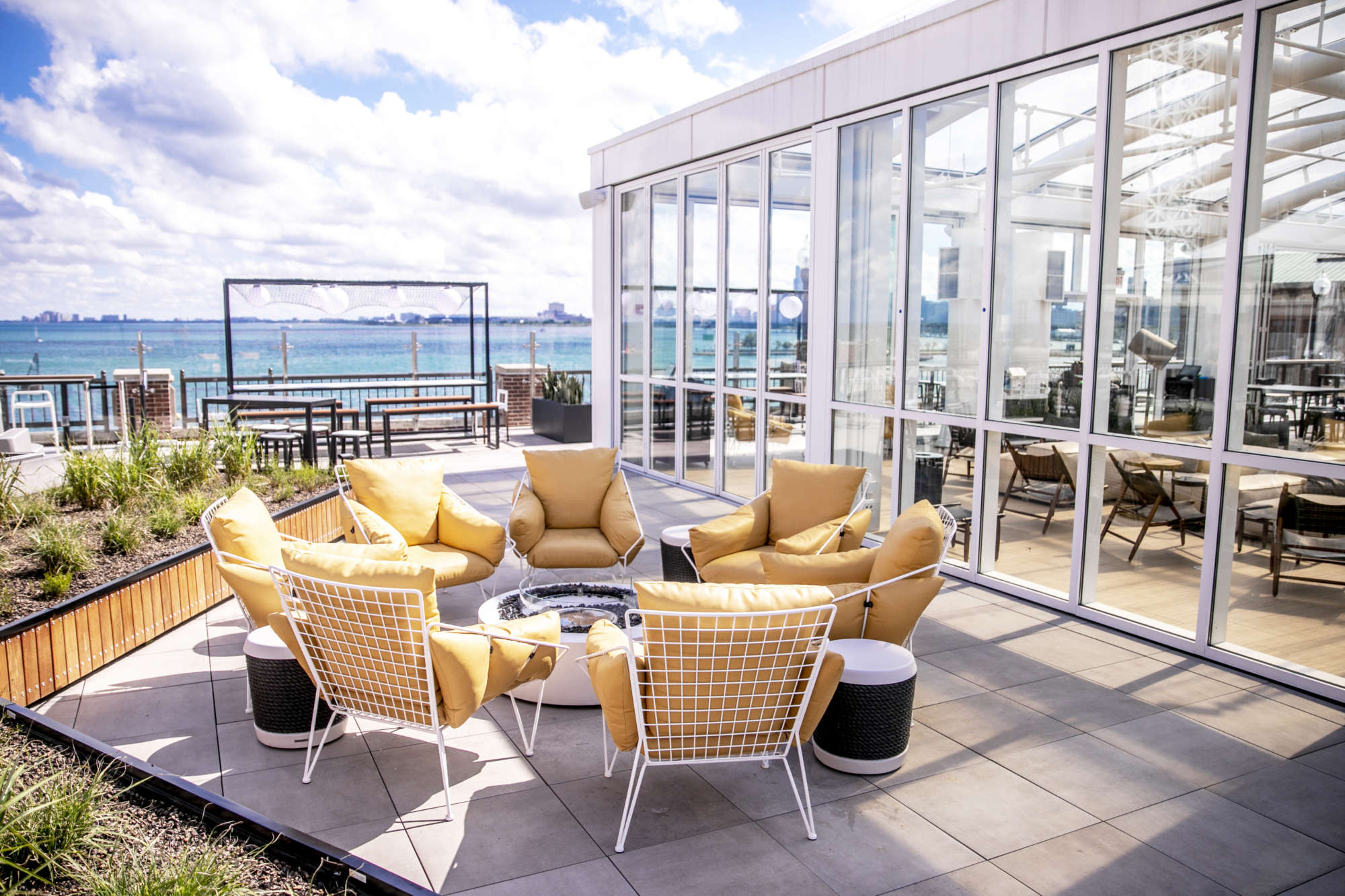 View the Best Rooftop Bars in Chicago
Need views from even higher up? View our list of the best rooftop bars in the city.
View the Best Rooftop Bars in Chicago
---
Guests can drink atop the vessel Fridays, Saturdays, and Sundays from 3 pm to 11 pm. Admission is first-come, first-served, completely free, and there is no need for a reservation. Tables are available for a maximum of 90 minutes so as to ensure as many guests as possible can enjoy Chicago's First Lady Floating Rooftop experience. Per city safety guidelines, tables on the rooftop maintain six feet distance, and table service has been instituted to encourage social distancing. Staff will be masked at all times while guests are required to wear masks when not seated at their table.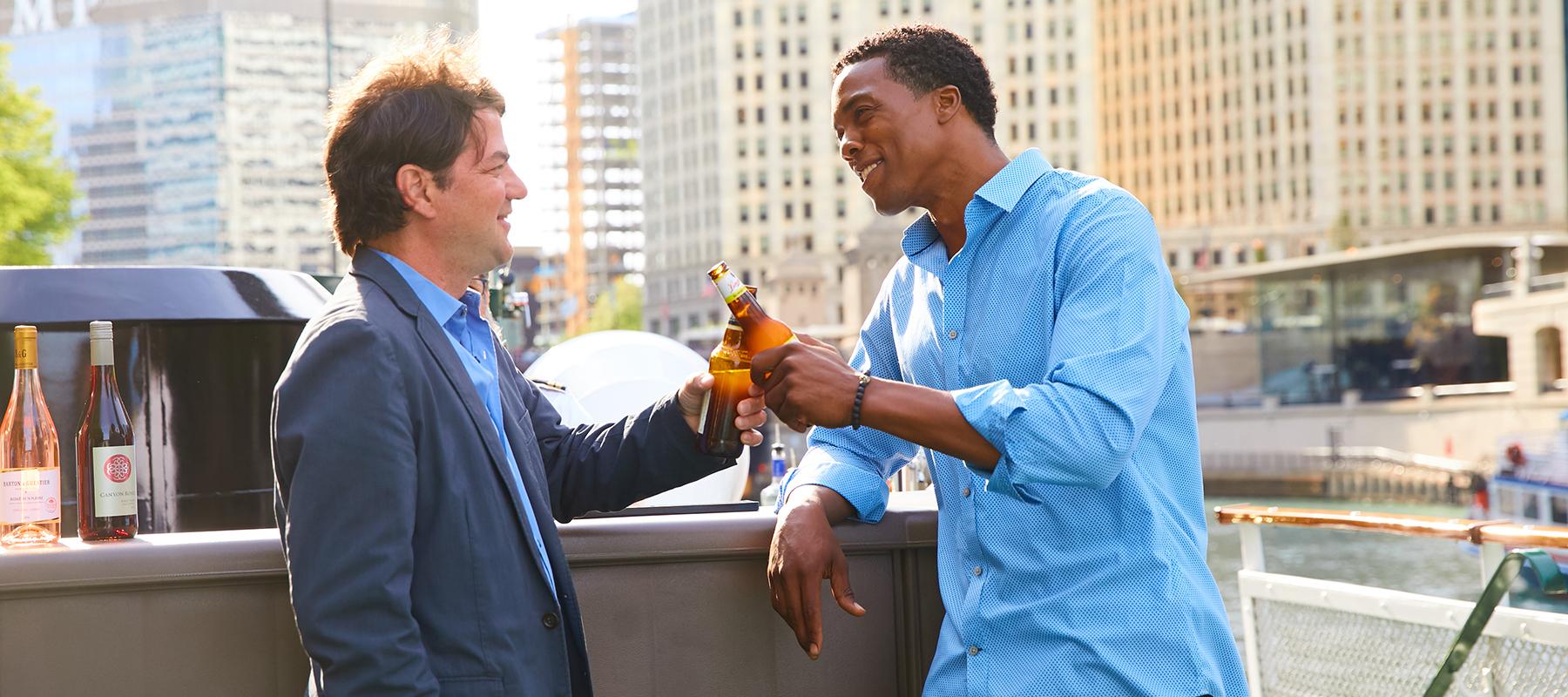 Restrooms are available on board with soap and hot water equipped to keep hands clean and hand sanitizer stations are provided. Take note, too, that all transactions aboard Chicago's First Lady Floating Rooftop are cashless and touchless to mitigate further risks posed by the ongoing pandemic. There are also accessibility ramps available, making the vessel wheelchair accessible, but motorized scooters and electric wheelchairs are not allowed for safety reasons. Guests who can transfer can use the company's manual wheelchair based on its availability.
At UrbanMatter, U Matter. And we think this matters.
Tell us what you think matters in your neighborhood and what we should write about next in the comments below!
Featured Image Credit: Chicago's First Lady Floating Rooftop