Though there's no brick and mortar location yet, JUSTice Cream has recently initiated their campaign in Chicago to raise support about their social justice-centered, vegan ice cream brand. Founded by Hialy Gutierrez, JUSTice Cream is a nonprofit (mutual aid) vegan ice cream shop that is committed to donating 100 percent of its profits to fund and aid grassroots social justice initiatives.
[embedded content]
"I believe that most of the suffering in this world is the result of poorly wielded power," said Gutierrez in a video promoting JUSTice Cream's GoFundMe campaign. "I wanted to build something that would help redistribute that power, that would shift that power away from greed and exploitation, and that would ground that newly distributed power in community, integrity, and love."
---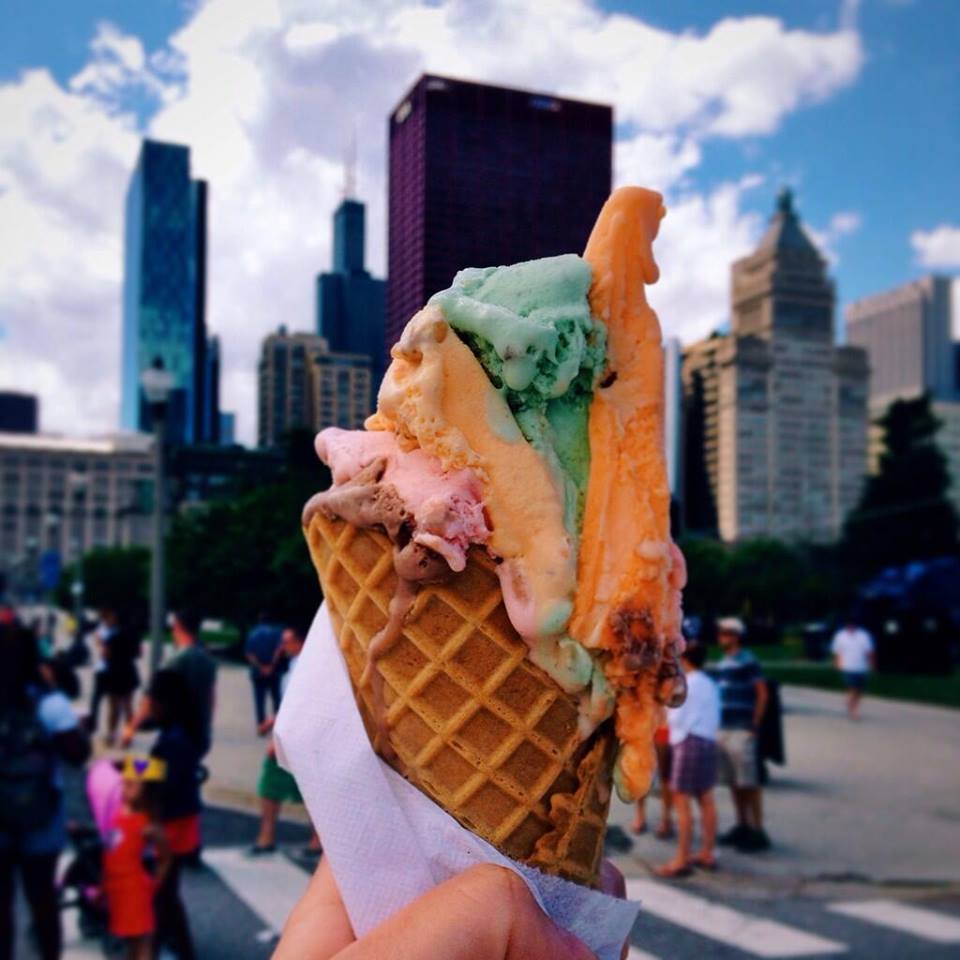 View the Best Desserts in Chicago
Need even more sweets in your life? View our list of the best desserts in the city.
View the Best Desserts in Chicago
---
The campaign has already raised over $9,000 dollars in a few weeks of the campaign launch, and the company has been very transparent about the funding they need to get a proper location and up-to-scale equipment. Much of the money JUSTice Cream is trying to raise is going towards hiring a full-time recipe developer that gets a solid salary ($65,000) and complete benefits. The fundraising also hopes to get a part-time support staff employee for six months. Once the location is up and running with full funding, the JUSTice Cream hopes to expand the team and offer more opportunities for people to be a part of the ice cream slinging team.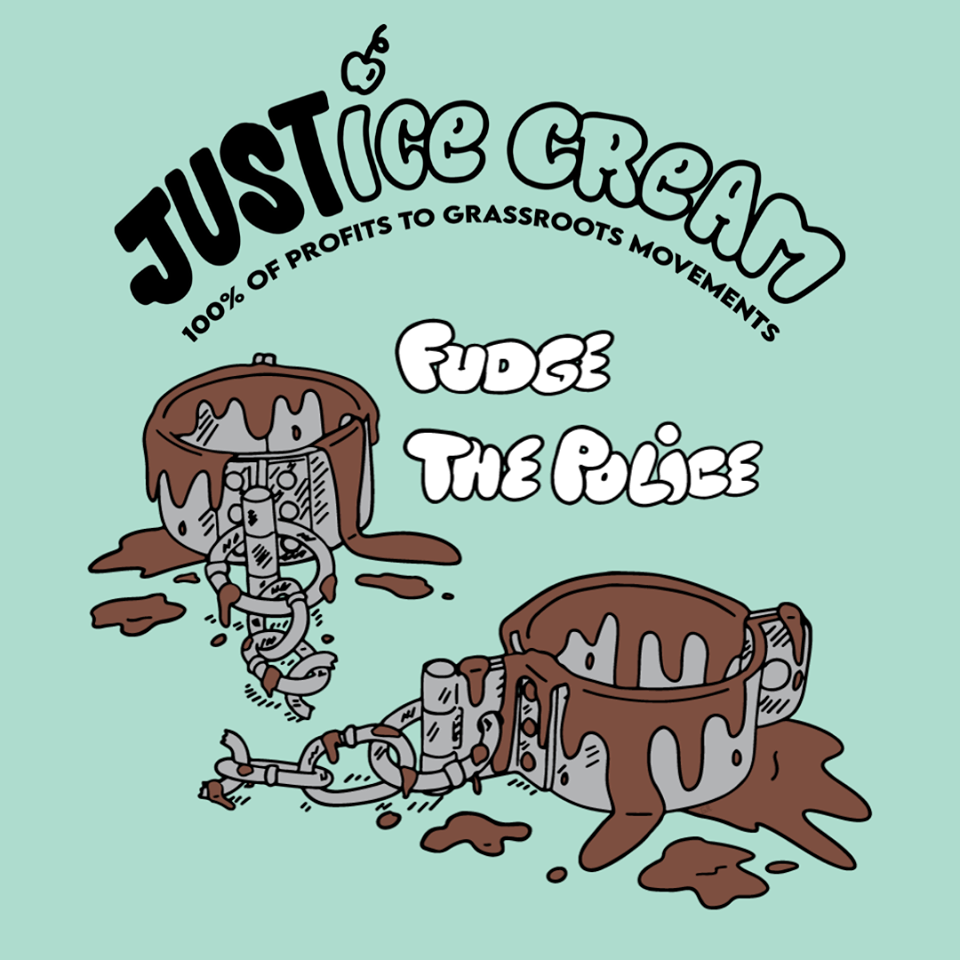 Beyond redistribution of power, the team's goal is to address social issues and misconceptions about them, such with as veganism and environmental exploitation. Every one their flavors is going to be dairy-free, and proceeds from each flavor will go to a specific cause or organization.
Their Fudge the Police flavor will give support to Black Lives Matter Chicago and while originally was comprised of mint and vanilla with fudge, the JUSTice Cream has recently added cookies into the mix. The Aboleche Ice, which is a strawberry ice cream with tres leches, will be supporting Organized Communities Against Deportation.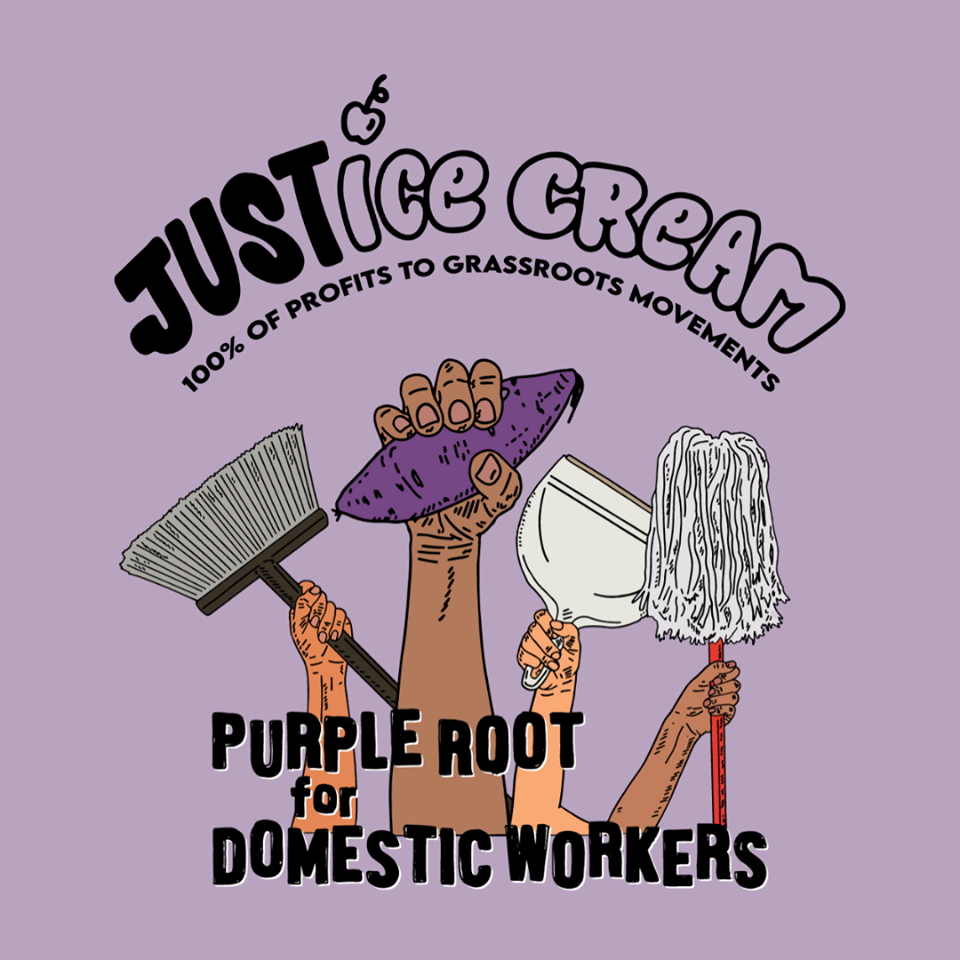 Reparalines and Cream touts a cognac-infused praline sauce to accompany their vanilla bean ice cream, with funds supporting the Chicago Torture Justice Center. The Alliance of Filipinos for Immigrant Rights Empowerment will find their support from the Purple Root, which will get its color and flavor from ube, a purple yam native to the Philippines! Their final flavor, the Fried Dough Kahlo, a coffee ice cream packed with churros and chocolate-coffee swirls, supports Art and Resistance through Education.
Though there is no physical store yet, JUSTice Cream has been drumming up buzz about their mission through delivering pints in the community and selling their ice cream at pop-ups around the city, with their next one scheduled for July 25th. Once their distribution is down-pat through the fall, the team hopes to start offering out-of-state delivery.
At UrbanMatter, U Matter. And we think this matters.
Tell us what you think matters in your neighborhood and what we should write about next in the comments below!
Featured Image Credit: JUSTice Cream Facebook Page