Movie Review: Hamilton
By John Hammerle,
today at 8:25 am
HAMILTON
Genre: Musical
Rating: PG-13
Running Time: 160 mins.
Where Can You See It?: Disney +
Premise: Filmed version of the Tony-award winning Broadway musical about Alexander Hamilton and the "damn fool that shot him" (Aaron Burr, sir), created by Lin-Manuel Miranda.
Behind-the-Scenes: Filmed during one of the original cast's final performances in June 2016. [Fun fact: I bought tickets for August 2016 and just missed the original cast – didn't matter, the show and performers were still amazing.] Disney paid a pretty penny (approx. $75M) for the distribution rights. It was originally set to debut in theaters in October 2021, but due to the pandemic, Disney moved it up a whole year to coincide with the Fourth of July holiday.
The Good: If you've never had a chance to see Hamilton on stage – didn't come to your city, too expensive, just got lazy, now you get to be in the room where it happened. And not just in the room – but sitting center orchestra level with a front row seat! I've always said Hamilton is one of the top 5 pieces of art (music, painting, movies, theater, books) of all time – don't ask me the other 4, I just know Hamilton takes one of those slots – so any film version of that show is an automatic 5-star film. Just need to point the camera and shoot. How great then to be able to report that this film is pretty much perfect at what it is. Director Thomas Kail and his editors do a fantastic job of cutting between wide shots and close-ups on the actors, and it's those close-up shots that really deliver the goods. Getting to see these actors in that way – the cast here is one of the finest assembled – is a thrill, and some of the songs really take flight in this format. Angelica's (Renee Elise Goldsberry) "Satisfied" is a stunner, as is George Washington's (Christopher Jackson) "One Last Time." Daveed Diggs and Jonathan Groff steal every scene they're in, and the film helps you appreciate all of the smaller comedic moments sewn throughout the show. And those songs! Each one a banger. Musicals just don't get any better.
The Bad: I loved this, but it can't quite match seeing it live, and I still want a movie adaptation of the show. Think that could be amazing.
Should You See It?: Uh, do you even need to ask? Of course, yes. I have to admit though it was super weird to finish this brilliant, ambitious, inspiring ode to America, while still living in the nightmare age of Trump. Hamilton feels like what we could be as a country, rather than what we currently are. I hope November offers us a new opportunity to "look around, look around at how lucky we are to be alive right now."
Star Rating: ***** out of 5 stars
Better Than: Every other movie this year

Worse Than: Hamilton on Broadway

* * *
For more movie/TV commentary and other mischief, follow me on Twitter: @Hammervision and on Letterboxd: @Hammervision



Welcome to ChicagoNow.

Subscribe by Email
Completely spam free, opt out any time.
Feedly Subscription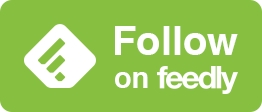 Meet The Blogger
Julie – Hammervision
Hammervision is movies. Hammervision is TV. Hammervision is the creative byproduct of a marriage built on a mutual love of all things popular culture. John and Julie Hammerle have been watching movies together since Face/Off was in the theaters. John is an attorney at a Chicago law firm. Julie is not. They have two kids and a dog named Indiana.

Email at hammervision[AT]gmail[DOT]com
Hammervision on Facebook
[embedded content]
Monthly Archives
Categories
Blogroll
Hammervision's favorite blogs
Movies
Read these ChicagoNow blogs
Chicago

Cubs

news and comprehensive blog, featuring old school baseball writing combined with the latest statistical trends

Pets available for adoption in the Chicago area

Show Me Chicago previews, reviews and expresses opinions on what's happening in Chicago from Blockbuster Theater, to what's new in dining, arts, and the neighborhoods.
Read these ChicagoNow Bloggers
ChicagoNOW
©2020 CTMG – A Chicago Tribune website –
Crafted by the News Apps team