As kids, our culinary adventures were pretty uneventful. Mostly because our taste buds had yet to develop and, well, broccoli looked like a tree (still does). But with everything going on in today's world, sometimes we just want a comforting meal that takes us back to when scraped knees and math tests were our only worries. So we've rounded up some of the best spots to get your favorite old-school eats around the city. Here are a few nostalgic foods you remember from childhood and where you can find them in Chicago.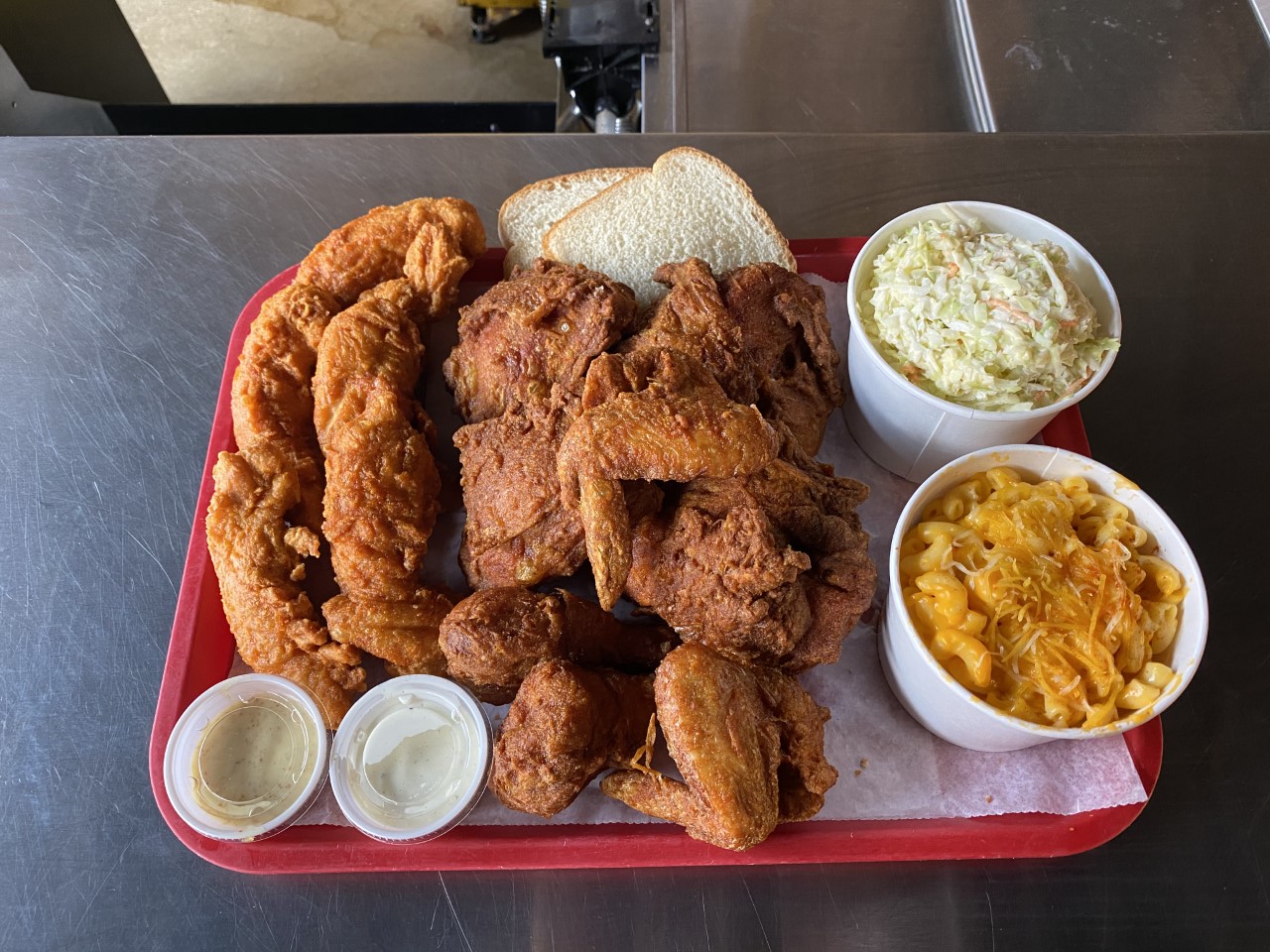 847 W Fulton Market, Chicago, IL 60607
There's certainly no shortage of fried chicken restaurants in Chicago. However, if you're craving poultry that takes you back to when Carson Daly hosted TRL, then you gotta get Gus's. This popular chain has locations all over the US and has quickly become a local favorite. They dish up fresh, never frozen, hormone-free chicken fried to perfection in peanut oil. Add on a side of mac n' cheese or fries for the ultimate feel-good meal. RIP your diet. 
23 W Hubbard St, Chicago, IL 60654
Major #TBT vibes, coming your way. JoJo's menu is pretty kid-friendly with items like Lunchables and Momma's Lasagna. But we're super into their healthified PB&J which consists of banana, grape jelly, and peanut butter between two slices of multigrain bread. If you're looking to channel your inner fat kid (no judgment), tack on one of their Biggie Shakes like Chocolate Nirvana or The Wonder Years. It's all about balance, right?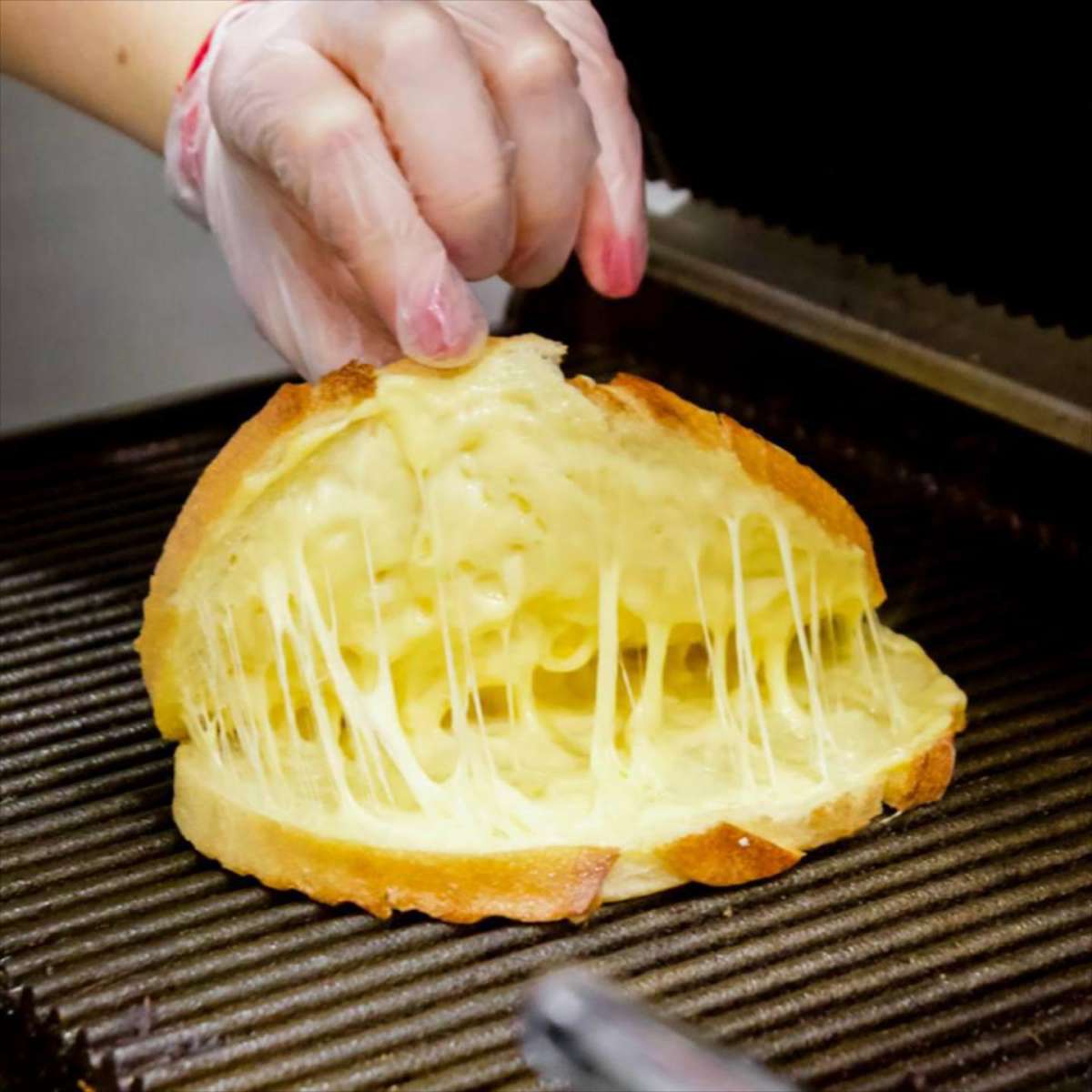 108 N State St, Chicago, IL 60602
This isn't your 1999 Kraft Singles on Wonder Bread. Gayle knocks it out of the park by using locally sourced cheese and butter along with freshly baked bread. And hot damn, her sandwiches are tasty. But don't take it from us — Gayle's was recognized as one of the "Top 20 Best Grilled Cheeses In America" by The New York Post. Pretty mind-boggling that something as simple as toasted cheese on bread can cause such euphoria. But we're here for it.
2900 W Belmont Ave, Chicago, IL 60618
This heavy metal bar is known for their ridiculously-sized burgers. But their Mac 'N' Cheese also holds its own. Customize your carbs by adding on bacon, BBQ pulled pork, or other yummy ingredients. And if you really want to get back to your roots, order takeout and rewatch Back to the Future for the zillionth time.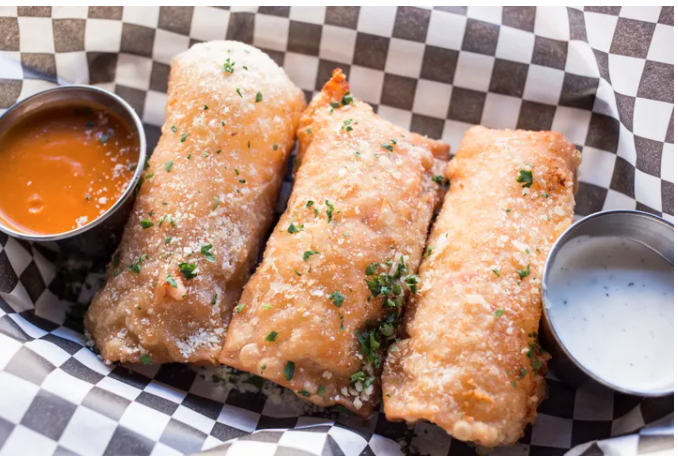 1419 W Fullerton Ave, Chicago, IL 60614
Remember when you'd get home from school, STARVING? So you'd pop some frozen Pizza Rolls in the microwave and inevitably burn your mouth waiting for them to cool. Oof. Luckily, you're a grown-up now and can order Pepperoni Rolls from this Chicago favorite. Fill up on these little pizza-wannabes, stuffed with sliced pepperoni, mozzarella, and wrapped in an egg roll. No mouth burns or microwaves necessary!
9233 S Western Ave, Chicago, IL 60643
Three flavors of ice cream, hot fudge, banana, pineapple, whipped cream, and nuts, with a cherry on top. What's not to love? As a youngster, there was a good chance we'd have to share this with a sibling. But as an adult, this is one of those #TreatYourself situations. Order up this heavenly dessert and you'll thank us later.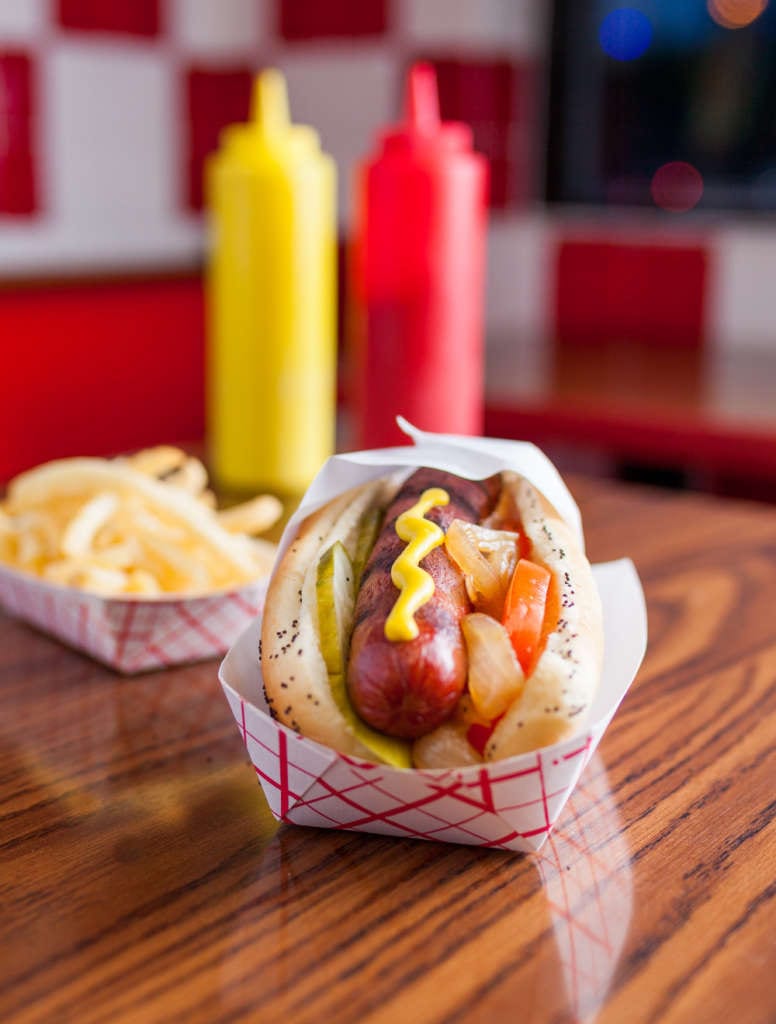 2734 W Peterson Ave, Chicago, IL 60659
If you're looking to travel back in time, this classic diner will take you there. With red and white checkered walls and fluorescent lighting, Wolfy's has stayed virtually the same since they opened in 1967. Of course, you'll want to order one of their famous Vienna Beef Hot Dogs. Eat it plain (like you would as a child) or add all the fixings: mustard, relish, onions, tomato, pickle, celery salt & hot peppers. No ketchup here, sorry kids.