Movie Review: Eurovision Song Contest: The Story of Fire Saga
By John Hammerle,
today at 7:18 pm
EUROVISION SONG CONTEST: THE STORY OF FIVE SAGA
Genre: Musical Comedy
Rating: PG-13
Running Time: 123 mins.
Where Can You See It?: Netflix
Premise: Lars (Will Ferrell) and Sigrit (Rachel McAdams) have dreamed of taking their bar band "Fire Saga" to the Eurovision Song Contest since they were both young. After the other Iceland finalists are blown up while partying on a ship, Fire Saga are the only competitors left standing and are given the chance to represent their country at Eurovision. Lars and Sigrit have a chance to win, if they can stay together.
Behind-the-Scenes: Will Ferrell co-wrote the script. Director David Dobkins previously worked with both Ferrell and McAdams on the 2005 blockbuster comedy Wedding Crashers. This film was originally set to be released in May, to coincide with this year's Eurovision Song Contest. But, when the Eurovision event was cancelled due to the COVID-19 pandemic, Netflix pushed the movie's release back to June 26.
The Good: When Ferrell plays a more central role in shaping a film to his comedic sensibilities, as he has here by co-writing, producing and starring, it usually helps the movie succeed. Chalk this one up as a success. Eurovision is not exactly a laugh riot, but it is consistently funny, and works surprisingly well as a romance. Ferrell and McAdams may not be an age-appropriate couple, but they both sell it and I wanted to see the two of them get together in the end (the mark of any worthy romcom). Credit to McAdams, who is one of the finest comedic actresses working today. Her character's belief in Icelandic elves (yes, elves) pays richly comic dividends, but she also invests real dramatic stakes towards the end. The music performances and original songs are fun and frothy – if you enjoyed Pitch Perfect, you'll find plenty to like here, and I've had the soundtrack on regular rotation since seeing the movie. There's a gleeful "Song-a-Long" sequence around the 45-minute mark that is almost impossible to dislike. Dan Stevens gives another excellent supporting turn, and I appreciated the fact that his over-the-top character is never made out to be the villain.
The Bad: The script is too unfocused and the editing too lax – Eurovision easily runs about 20 minutes too long. The Icelandic accents are all over the place – Ferrell and McAdams get away with it, but just barely. The Eurovision musical acts scream for a number of fun celebrity cameos, but we don't really get any.
Should You See It?: Yes. Eurovision may not be a particularly well-made film, but it's stealthily kinda great, and perhaps the perfect antidote for these crazy times we're living in. It aims to entertain and it does so. One of Ferrell's best films in quite a while. I actually think this one would have succeeded in theaters, had that been an option.
Star Rating: ***1/2 out of 5 stars
Better Than: Semi-Pro, Blades of Glory

Worse Than: Pitch Perfect, Step Brothers

* * *
For more movie/TV commentary and other mischief, follow me on Twitter: @Hammervision and on Letterboxd: @Hammervision



Welcome to ChicagoNow.

Subscribe by Email
Completely spam free, opt out any time.
Feedly Subscription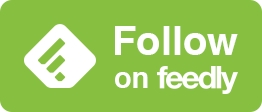 Meet The Blogger
Julie – Hammervision
Hammervision is movies. Hammervision is TV. Hammervision is the creative byproduct of a marriage built on a mutual love of all things popular culture. John and Julie Hammerle have been watching movies together since Face/Off was in the theaters. John is an attorney at a Chicago law firm. Julie is not. They have two kids and a dog named Indiana.

Email at hammervision[AT]gmail[DOT]com
Hammervision on Facebook
[embedded content]
Monthly Archives
Categories
Blogroll
Hammervision's favorite blogs
Movies
Read these ChicagoNow blogs
Chicago

Cubs

news and comprehensive blog, featuring old school baseball writing combined with the latest statistical trends

Pets available for adoption in the Chicago area

Show Me Chicago previews, reviews and expresses opinions on what's happening in Chicago from Blockbuster Theater, to what's new in dining, arts, and the neighborhoods.
Read these ChicagoNow Bloggers
ChicagoNOW
©2020 CTMG – A Chicago Tribune website –
Crafted by the News Apps team