Movie Review: The King of Staten Island
By John Hammerle,
today at 11:20 am
THE KING OF STATEN ISLAND
Genre: Comedy
Rating: R
Running Time: 137 mins.
Where Can You See It?: Premium Video On Demand ("PVOD") (Rent for $19.99)
Premise: 17 years after his firefighter father died while on duty, Scott (SNL's Pete Davidson) has been in a near-constant state of arrested development. Living at home with his mom (Marisa Tomei) and dreaming of opening a tattoo parlor/restaurant, Scott's comfy, irresponsible world is rocked when his mom starts dating a local firefighter (Bill Burr).
Behind-the-Scenes: Originally set for theatrical release this summer, Universal once again chose to go the PVOD route with this smaller-budgeted comedy, no doubt buoyed by the success of Trolls World Tour doing the same. This is director Judd Apatow's first narrative feature since 2015's Trainwreck. Like that Amy Schumer-starring comedy, Apatow is using his clout to lift other comedians' voices – this time, it's Pete Davidson. The script was co-written by Davidson and Apatow, and bears some personal resemblance to Davidson's own life – his father was a firefighter who died on 9/11.
The Good: The cast. The performances by Tomei and Burr are top notch, with Burr proving to be a real surprise here, infusing his would-be stepdad character with equal amounts of dramatic weight and comedic chops. Tomei is always reliably great, and so is Bel Powley as Scott's "friend with benefits who could be more." Davidson carries the movie on his shoulders, even though the script never really requires him to stretch outside his limited comfort zone. This is probably Apatow's most serious film yet – it's certainly funny in parts, but not overtly so, and seems more content mining the dramatic territory for large stretches. It also looks better than any of his other films, with Robert Elswit serving as DP.
The Bad: Like most Apatow comedies, it's way too bloated and overlong. The script meanders and does not have much in the way of inciting incidents, so the viewer really feels that length. A lot of subplots – particularly a pharmacy robbery scene – don't really add anything. The movie sort of occupies the middle ground of comedy and drama – not funny enough to work as a pure comedy, and not enough emotional stakes to make an impact. It ends with a whimper – Scott grows up, but just barely.
Should You See It?: Not for $19.99. If you're a fan of Apatow and this cast, it's worth a watch, but I'd wait until it's streaming for free somewhere. 
Star Rating: *** out of 5 stars
Better Than: The Wrong Missy, The Lovebirds

Worse Than: Trainwreck, Big Time Adolescence

* * *
For more movie/TV commentary and other mischief, follow me on Twitter: @Hammervision and on Letterboxd: @Hammervision



Welcome to ChicagoNow.

Subscribe by Email
Completely spam free, opt out any time.
Feedly Subscription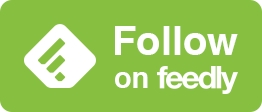 Meet The Blogger
Julie – Hammervision
Hammervision is movies. Hammervision is TV. Hammervision is the creative byproduct of a marriage built on a mutual love of all things popular culture. John and Julie Hammerle have been watching movies together since Face/Off was in the theaters. John is an attorney at a Chicago law firm. Julie is not. They have two kids and a dog named Indiana.

Email at hammervision[AT]gmail[DOT]com
Hammervision on Facebook
[embedded content]
Monthly Archives
Categories
Blogroll
Hammervision's favorite blogs
Movies
Read these ChicagoNow blogs
Chicago

Cubs

news and comprehensive blog, featuring old school baseball writing combined with the latest statistical trends

Pets available for adoption in the Chicago area

Show Me Chicago previews, reviews and expresses opinions on what's happening in Chicago from Blockbuster Theater, to what's new in dining, arts, and the neighborhoods.
Read these ChicagoNow Bloggers
ChicagoNOW
©2020 CTMG – A Chicago Tribune website –
Crafted by the News Apps team