When everyone was told to stay home and practice social distancing in mid-March, a lot of things changed for Chicagoans. We couldn't see our friends and loved ones (at least not in person), and things we had taken for granted — like making last-minute plans to meet up for drinks and being in a crowded bar — were suddenly no longer an option.
Not only did our everyday interactions change, but the bars, restaurants, and other gathering places which ordinarily facilitated these social exchanges had to close (at least partly), therefore losing a lot of revenue. Chicagoans managing these spaces have had to think quickly and creatively to salvage their livelihoods, as well as the livelihoods of at least a portion of their staff.
One such business to ride the wave of change and uncertainty with a certain degree of style is The Sixth, an award-winning cocktail bar in Lincoln Square. The bar, whose name was inspired by a time early in whiskey-distilling history when it was said (according to The Sixth's website) that 1 in every 6 men was somehow involved in whiskey production, has been serving craft cocktails and specialty ice since it opened in December 2015.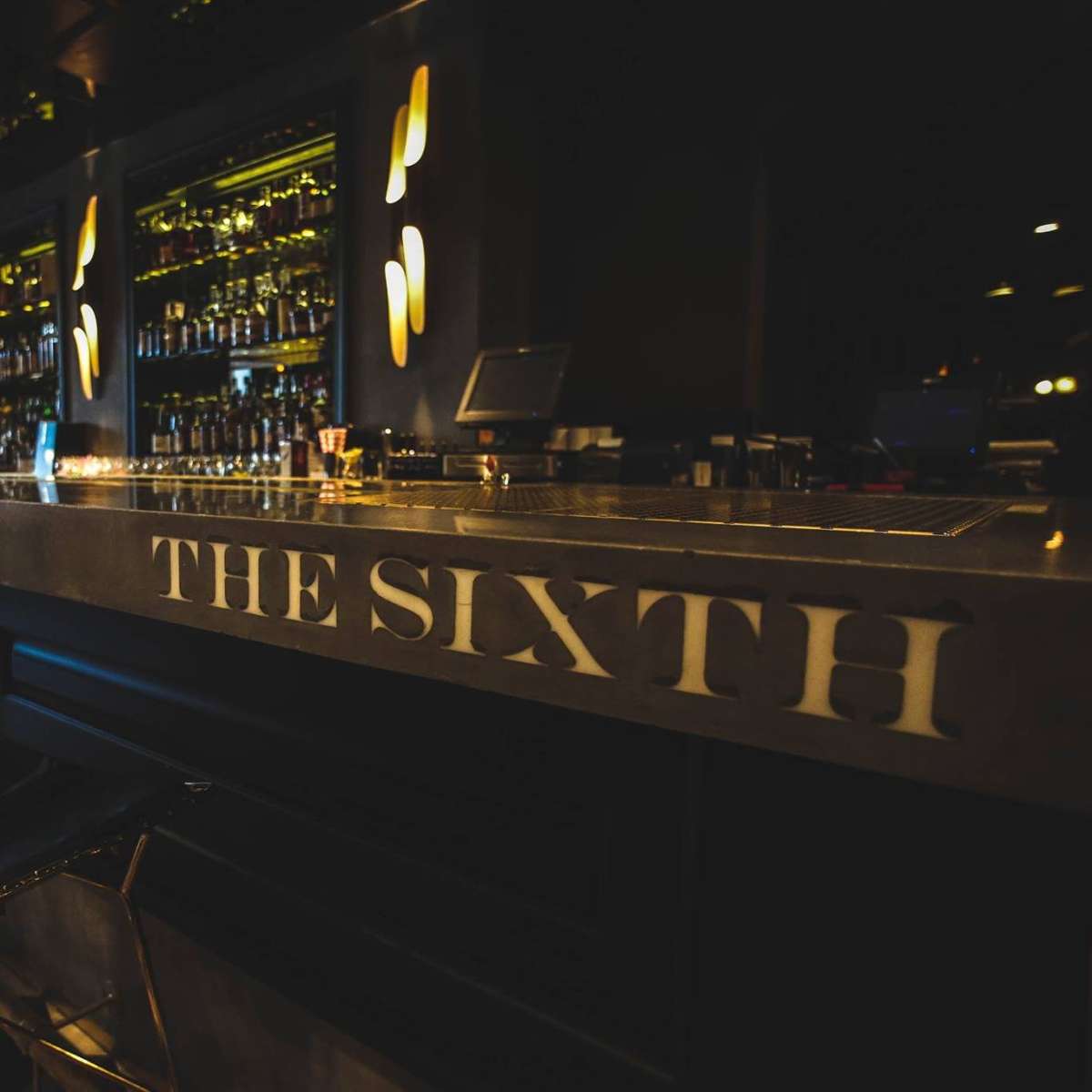 Since temporarily closing its doors for dine-in this March, The Sixth has been accepting online orders for its high-quality ice (if you are skeptical about the importance of ice in cocktails, you will be won over by this article) as well as a selection of whiskey through its online store on Upserve. Not only does the bar sell the classically attractive Collins ice (a 12-pack), floral Collins ice (also a 12-pack), and 2×2 rocks (a 16-pack), but it has also begun offering 16-packs of 2x 2 "meme" ice for $20 per pack.
"What is meme ice?" you might ask. "What have the kids gone and done now?" Luckily, these cubes rather effectively capture the time we're in and the peculiar mental space we've all come to know (really what memes tend to do best), and will probably appeal to you even if you aren't a meme-crazed millennial.
Two cube designs feature Chicago mayor Lori Lightfoot; one is a close-up of her face, captioned with block letters reading, rather threateningly, "STAY INSIDE," while the other captures the mayor standing in front of the Chicago flag, looking judgmentally out from her icy environs at anyone who might dare venture to the lakefront before it's safe.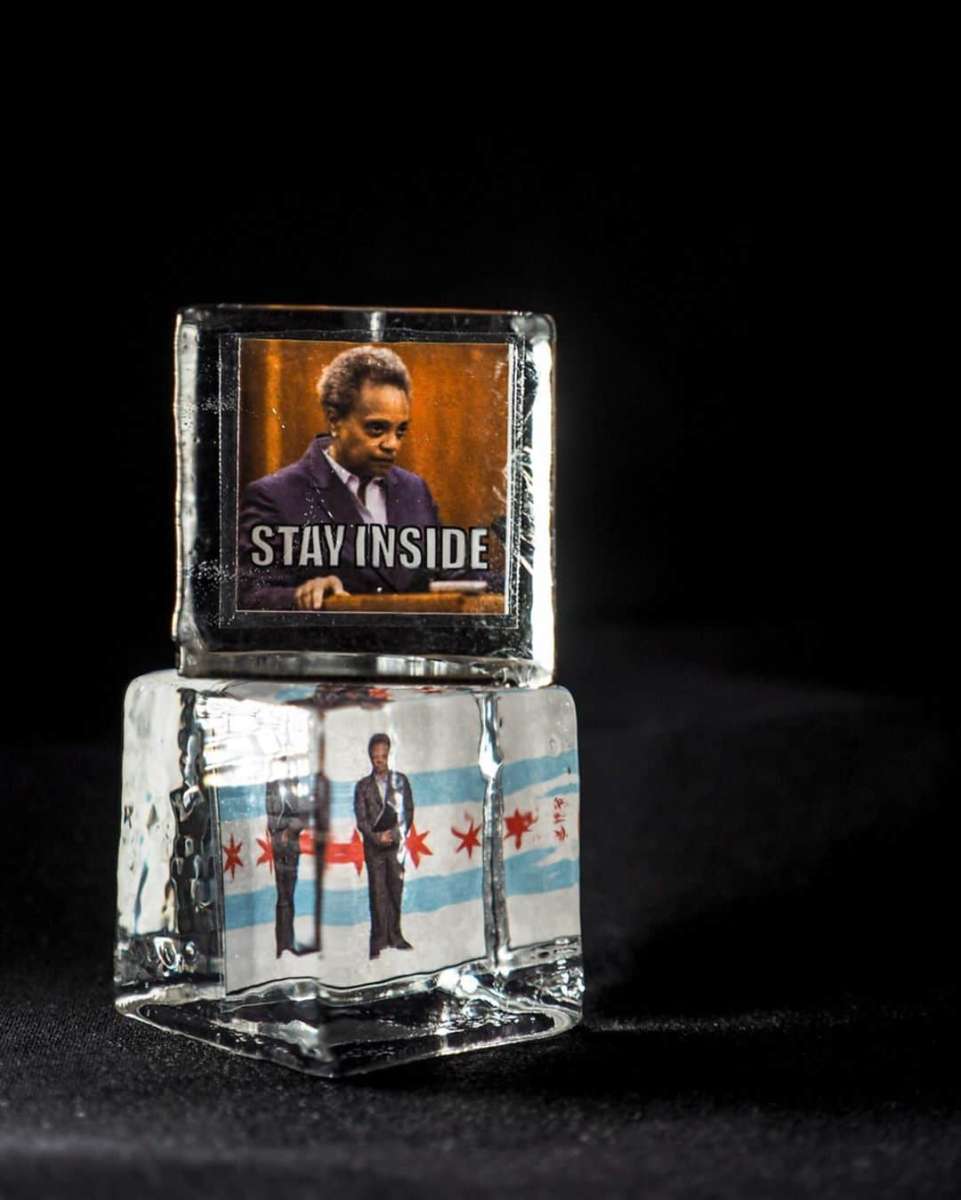 The other two cubes are devoted to the meme simply known by many as "This Is Fine," which is a set of two drawings (each of those drawings is featured on one cube in the set) featuring a smartly-hatted dog who, while sitting in a room absolutely filled with flames and smoke, is saying aloud to himself, "This is fine."
Whether you need a Lori Lightcube to remind you that COVID-19 is still out there, or you would rather be reassured by a cartoon dog that the world isn't really on fire (except, you know, the Amazon), these delightful specialty ice cubes will look up at you cheerily (or threateningly) from your at-home cocktail, and no one need know (or worry) how much alcohol is ending up in your body by the end of the day.
At UrbanMatter, U Matter. And we think this matters.
Tell us what you think matters in your neighborhood and what we should write about next in the comments below!
Featured Image Credit: The Sixth Bar