As we continue the slog through a COVID-19 world, and with businesses and office spaces opening up, it's imperative to think about the ways in which we navigate and update indoor spaces to better accommodate our new normal until a vaccine is introduced. Thankfully, we don't have to imagine this future from scratch: Fulton East, Chicago's Fulton Market District's newest commercial office building, hopes to lay the groundwork for what Chicago workplace safety in a post-COVID-19 world looks like with the launch of their building in late summer of this year. 
---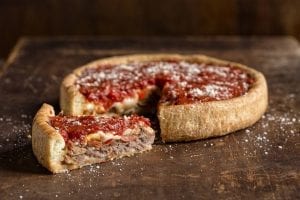 View the Best Pizza Restaurants in Chicago, Ranked
Are you trying to find the best pizza places in Chicago to visit? View our list of the top 50 pizza restaurants in the city.
View the Best Pizza Places in Chicago
---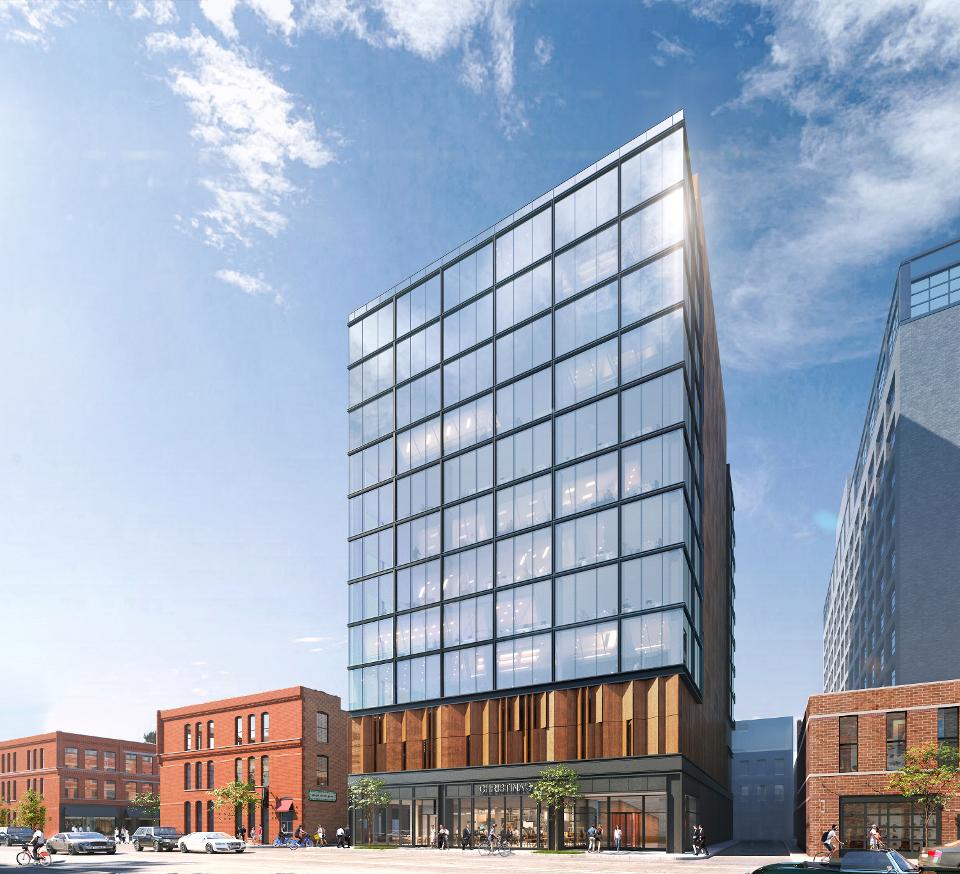 Bob Wislow, chairman and CEO of Parkside Realty, Inc., and his team developing Fulton East took in the concerns of the future tenants of the building in real-time from mid-March at the height of the pandemic, putting an emphasis on wellness, health, and Chicago workplace safety as the highest priority. While this pushed back the opening date from July to August, this extra time allowed the team to implement key safety measures at every point and turn in the building.
In terms of innovation at Fulton East, Parkside Realty, Inc. seeks to put the pedal to the floor. Fulton East is among the first multi-story buildings to implement airPHX technology, a resource currently used in dental clinics and hospitals to aid in reducing cross-contamination risks in both the air and on surfaces. To achieve this, airPHX ("air fix") uses non-thermal, plasma technology to reduce viruses, bacteria, and mold in the building's environment.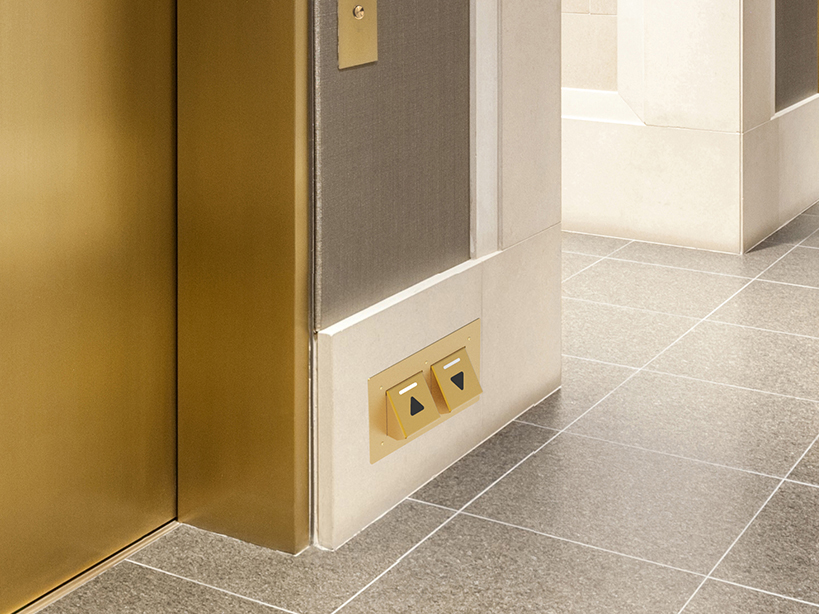 MAD Elevator Inc., a Canada-based elevator company, is the choice Parkside went with for floor-to-floor travel, utilizing their Toe-To-Go (T2G) elevator system. Instead of getting our hands dirty, T2G uses foot-activated call buttons, reducing the spread of germs by eliminating the need for exposed skin to touch shared surfaces.
Other modifications to accompany Fulton East's design strategy to tackle a post-COVID-19 world include mobile phone touch-free key fob access and security (provided by Rosslare), touch-free thermal scanning at the entrance security desk for temperature-monitoring, Paint Shield® from Sherwin-Wiliams (a microbicidal paint that can kill more than 99.9 percent of aerogenes, such as Staph and E. coli, within two hours of exposure on all painted surfaces) on washroom walls, touch-free solar-powered faucets, flush valves, and soap dispensers from Sloan, and a slew of other features designed to keep the safety and health of all tenants and visitors at the forefront. The emphasis is certainly on reducing how much cross-contamination occurs in the building space, and the measures of having touch-free available as often as possible reduce not only the risk of the coronavirus being transmitted but also decreases the risk of other pathogens such as the flu and other colds.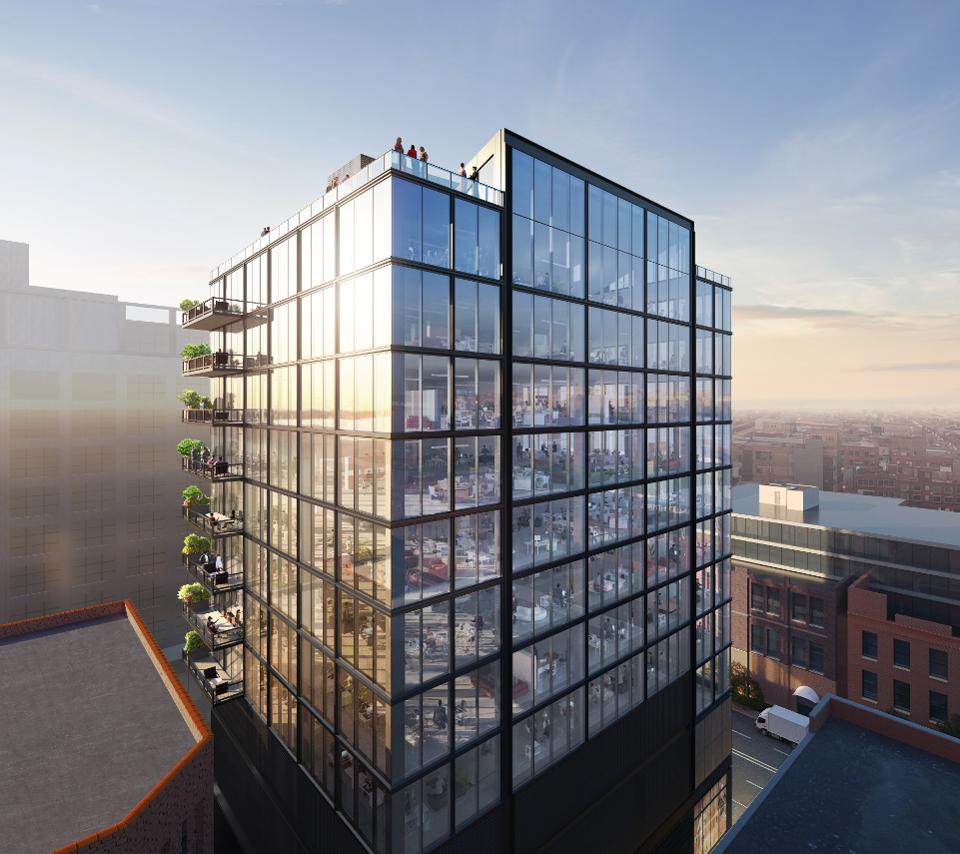 Even the floorplan of Fulton East is conscious of social distancing and tenant health. Each floor only has three columns, which provides optimal and flexible spacing to adhere to social distancing guidelines. Of those three columns, two of them are 'wet,' meaning they can be used for kitchens and cafes. Floor-to-ceiling vision glass provides plenty of light and air for employees and the well-being of their mental health, showing Fulton's East commitment to complete tenant-wellness. For a comprehensive list of all Fulton East's features, visit their website.
Fulton East had the difficulty and luxury of adapting their design strategy during construction, and the example they have set is indicative of a more health-conscious future for Chicago workplace safety, regardless of COVID-19. Will these safety measures be the future of Chicago workplaces? What precautions have your offices taken in light of the pandemic? Are they enough? Let us know in the comments below.
At UrbanMatter, U Matter. And we think this matters.
Tell us what you think matters in your neighborhood and what we should write about next in the comments below!
Featured Image Credit: Fulton East