Originally projected in March of 2019 across the outside of theMART (formerly Merchandise Mart) in River North, the artwork of Art on theMART's Spring 2019 program will be presented a second time via livestream at 7 pm CST on Wednesday, April 29.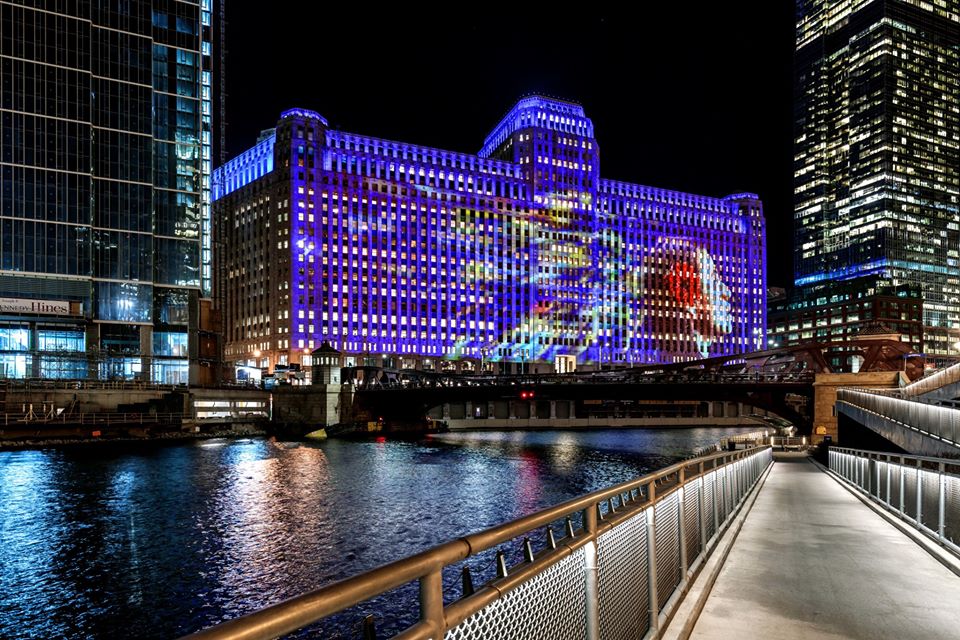 One of many events being made available online to accommodate social distancing guidelines and to encourage continued arts participation in Chicago, the livestream will feature "World's Biggest Ai Jazz Consciousness Installation in the USA," produced by Ouchhh Studio (an independent new media studio in Istanbul with expertise at the intersection of art, science, and technology), as well as two multidisciplinary works by John Boesche.
John Boesche is a seasoned media designer based in Chicago and has worked with institutions including Chicago Symphony Orchestra, Chicago Shakespeare Theater, and Goodman Theatre. Boesche's "St. James Infirmary" features a performance (including music and puppetry) by Blair Thomas, sound design by Rob Milburn and Michael Bodeen, and animation by Erin Pleake and Joe Burke. The second piece, titled "La Havana Madrid," features Sandra Delgado's song "No Dejen Que Te Quiten Tu Historia," performed by Delgado and Guiro Acevedo; the musical performance is paired with animation by Joe Burke.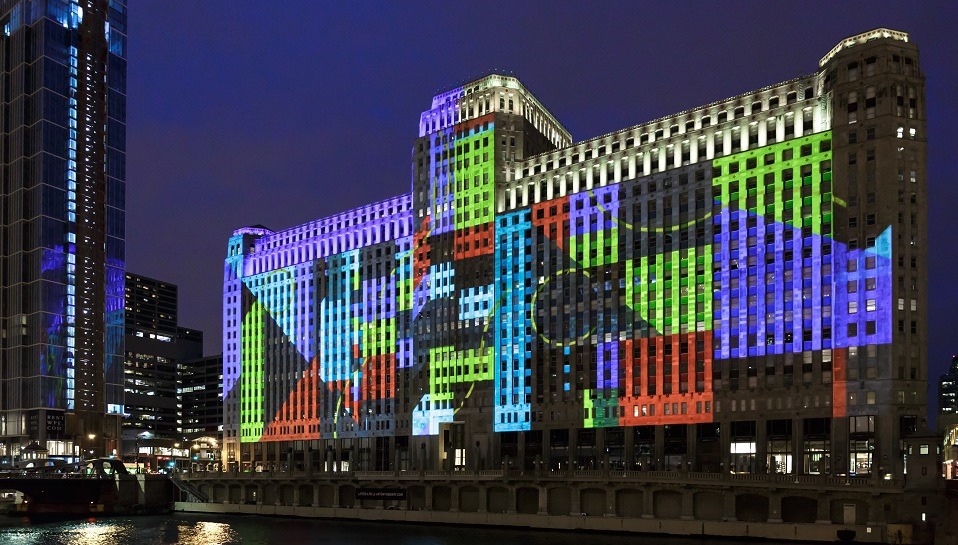 According to its website, Art on theMART is "the largest permanent digital art projection in the world, projecting contemporary artwork across the 2.5-acre river-façade of theMART." The project began in September 2018 as an addition to Chicago's already-rich history of public art; though the Spring 2020 program has been postponed for the time being, the display of artwork at theMART is expected to resume when it is once again safe for Chicagoans to come and see it. Luckily, those who might have attended the presentation of Spring 2020 pieces (or who may have missed 2019 programming) can catch the Facebook livestream this Wednesday evening at 7 pm CST.
Featured Image Credit: Art on theMART